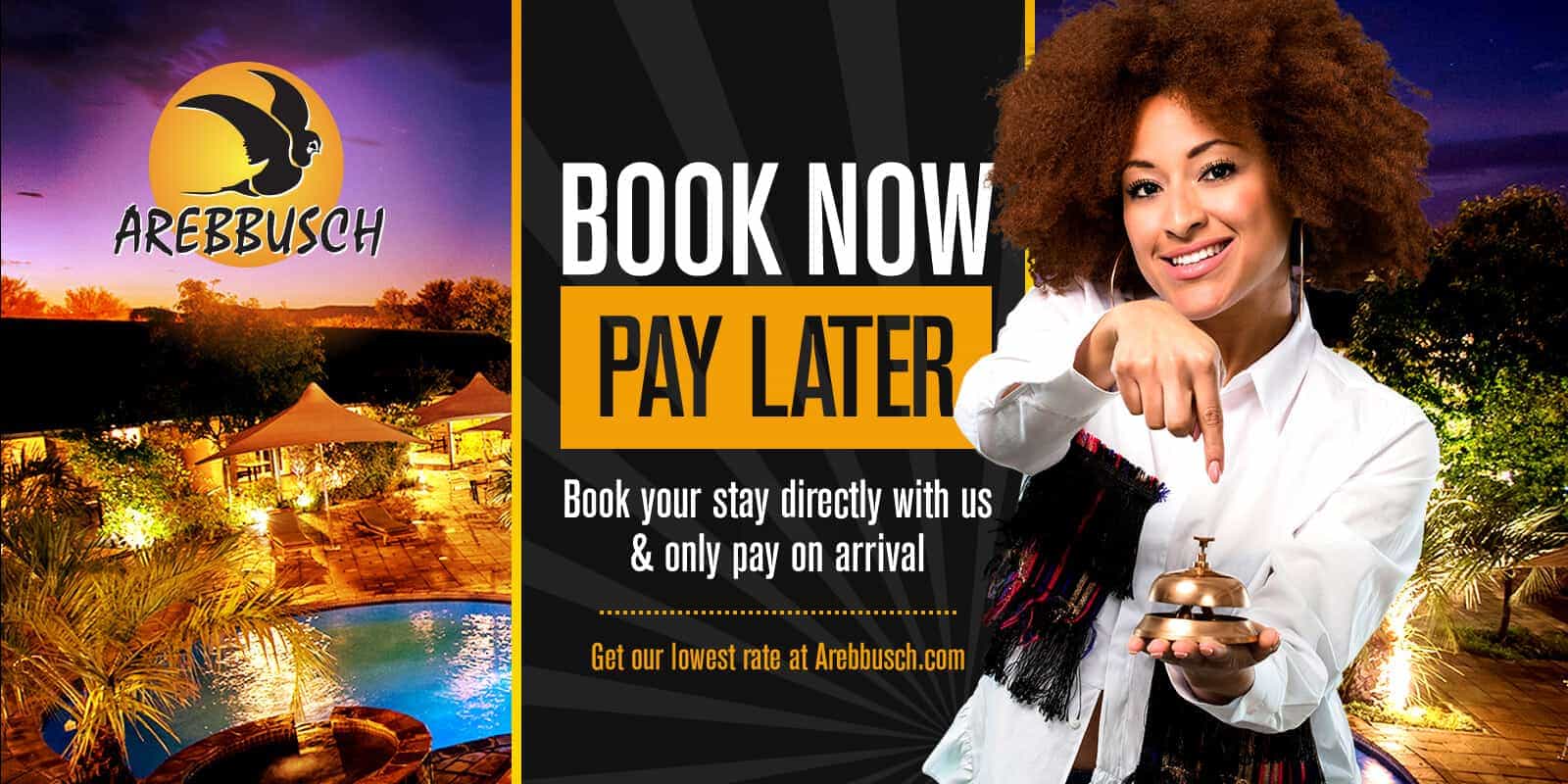 Do you need overnight accommodation in Windhoek? Book your stay at Arebbusch Travel Lodge and only pay when you check-in.
To book, click on the Book Now button located below and enter your dates.
Rates include VAT & NTB Levy.
This special is subject to change without prior notice and is subject to availability. Standard booking terms and conditions apply.