Adventure Awaits
There's so much more to Namibia than the Namib Desert. This vast country is bursting its borders with entertainment, relaxation, and scenic amazements.
With so much to see and do, it makes sense to plan your activities in Namibia long before you leave for these golden shores.
Be sure to include these pastimes on your to-do list when planning your trip to Namibia.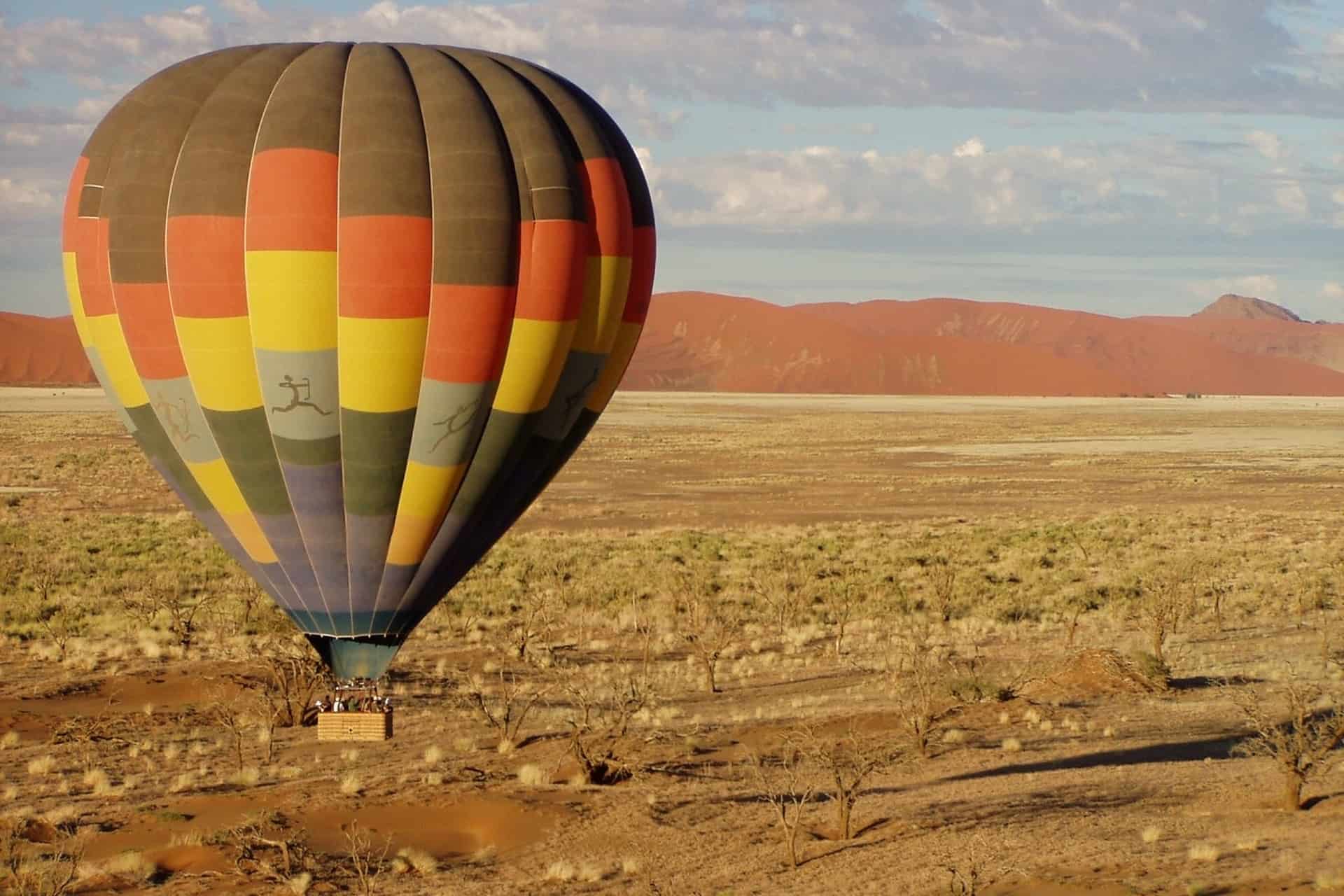 Hot air ballooning is one way to gain unique perspectives on two of Namibia's most iconic sites, Etosha National Park and Sossusvlei.
These excursions depart in time for you to view the sun emerging dramatically over the horizon, providing sweeping views of your surroundings. Your trip may include an al fresco breakfast or refreshing sundowners to celebrate the grand occasion.
It's an excellent way to learn an appreciation for the vastness of the countryside and a bird's eye view from your hot air balloon provides opportunities to spot shy game species from a safe distance.
Avid photographers will find no shortage of scenes to capture, while bird lovers enjoy the chance to soar alongside the raptors.
2.     Game Viewing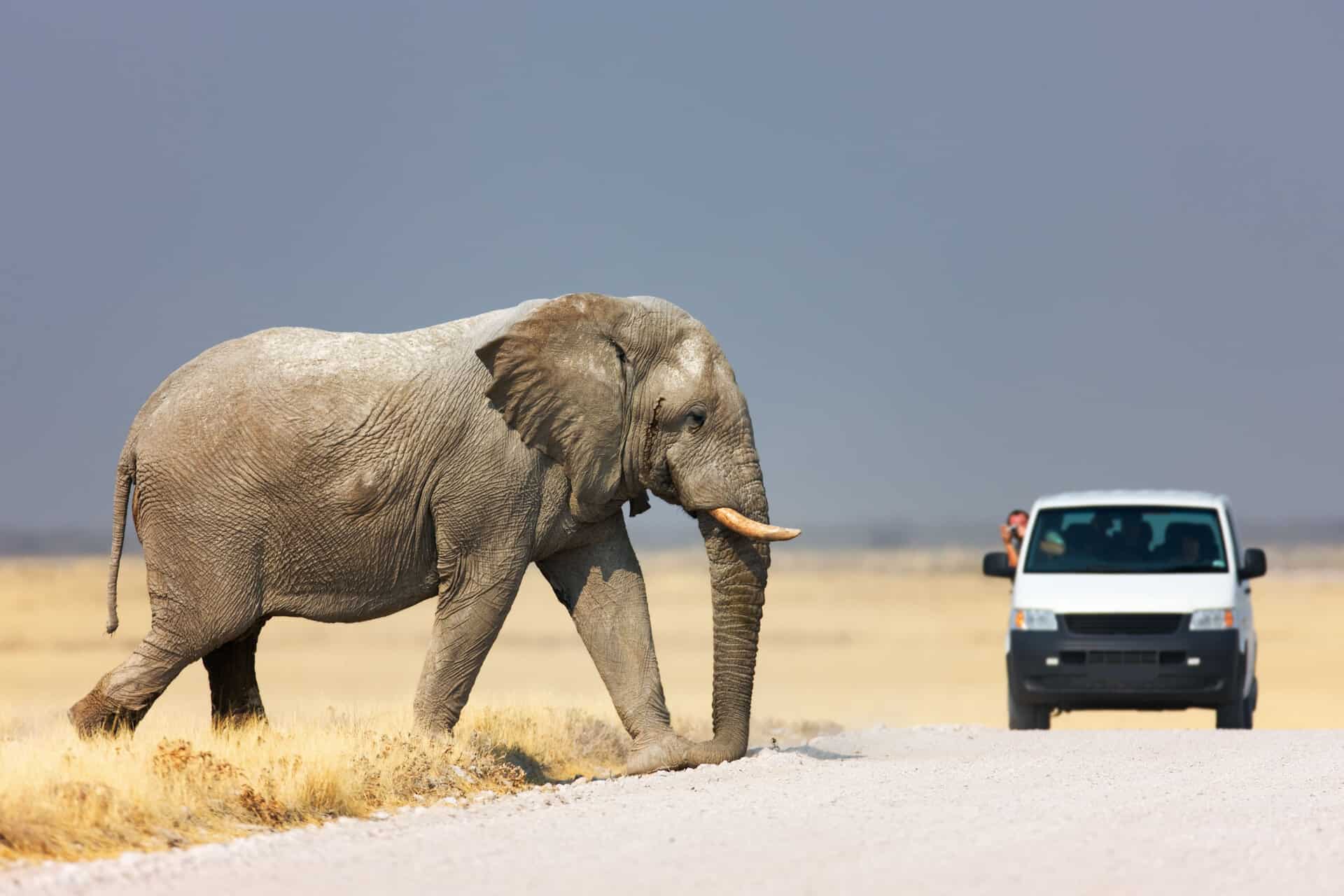 If you prefer to enjoy game watching from a more personal perspective, you'll find no shortage of places to admire some of Africa's most sought-after species.
You can enjoy game viewing on a self-drive excursion, guided game drives, game walks with a  game guard, or from your deck chair at one of the many Etosha National Parks campsite waterholes.
Watching Namibia's desert-adapted wildlife in their natural habitat provides unfettered enjoyment for true nature lovers and abundant learning for inexperienced safari-goers.
Africa's wild animals are a fascinating collection of large and small creatures uniquely adapted to their natural environment. In Namibia, you'll enjoy the double satisfaction of knowing that wild game experiences contribute toward conservation as well as the wellbeing of the local people.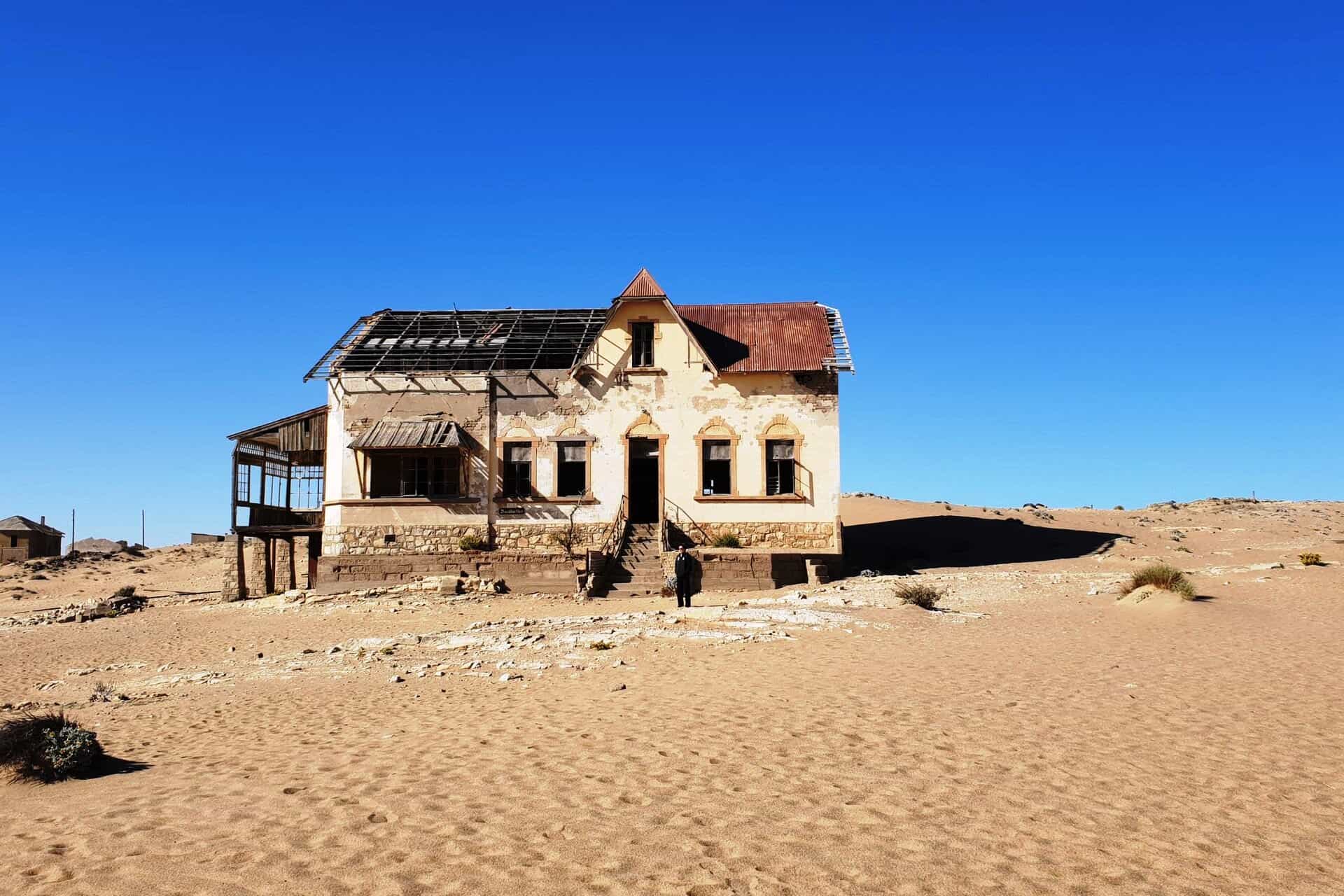 Kolmanskop is an abandoned town about 10 kilometers from Lüderitz, it's a stark reminder of the power of nature in the absence of human interference.
Here, once grand homes have been overrun by the literal sands of time as the desert moves in to reclaim its territory.
In its heyday, Kolmanskop was a diamond mining mecca thriving on the riches to be found in this area. It was modelled on the German towns of the time with many amenities and luxuries to keep its habitants amused.
In the 1950s, the diamond supply dried up and everyone left for more promising adventures. Since then, Kolmanskop has become a popular tourist destination for those curious about times gone by and is also an excellent place to snap unique photographs, especially at sunrise and sunset.
You need a permit to visit Kolmanskop, which you can obtain at the gate or from a safari operator in town.
 4. Horse Riding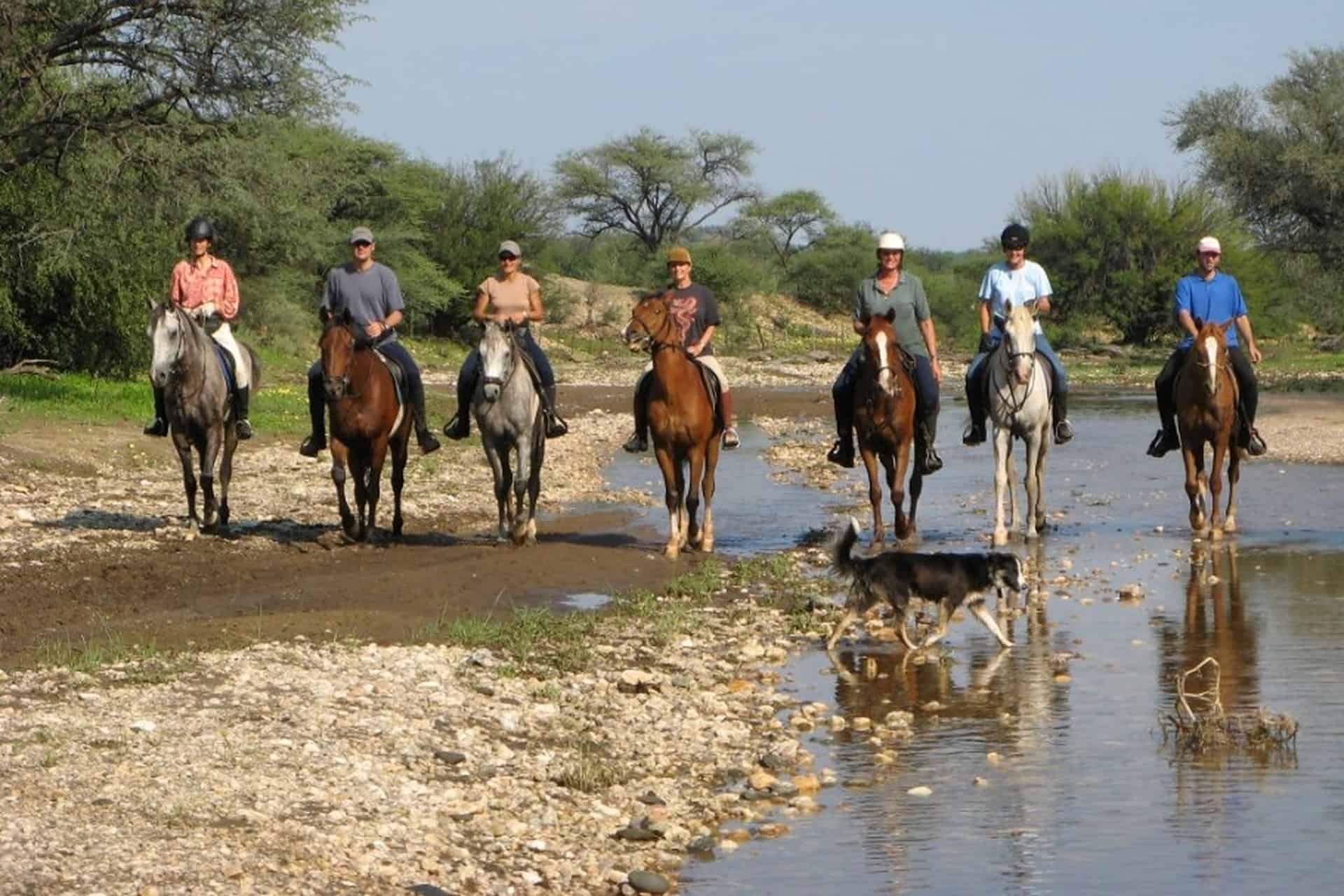 Namibia is an excellent destination for recreational horse riding, with miles of deserts and savannahs to explore.
You'll find opportunities for mounted adventures along the Skeleton Coast, in Damaraland, at the Fish River Canyon, among the dunes of the Namib, and on the plains surrounding Windhoek at Equitrails.
Casual horseback rides cater to riders of all abilities, while multi-day trails suit more accomplished equestrians. Lengthier rides usually take place during the cooler winter months and may involve overnight stays in tented or lodge accommodation.
Horse riding is a wonderful way to enjoy the natural beauty of Namibia and view indigenous animals and birds without disturbing their natural routines.
5.     Birdwatching
With over 700 species of birds to its credit and many natural environments to enjoy them in, Namibia is a top spot for those wanting to tick African species off their list. The country boasts 13 endemic species, with eight of them unique to the Etosha region.
The country is home to several RAMSAR sites, including Bwabwata, Walvis Bay, Sandwich Harbour, Etosha Pan, and the Orange River Mouth.
Apart from these gold-standard destinations, you'll find numerous species across the country flitting about undisturbed in cities, conservation areas, and everything in between. A stopover at the pristine Arebbusch Travel Lodge in Windhoek offers an outstanding introduction to Namibia's bird life.
You can admire Namibia's birds on guided safaris or under your own steam wherever you travel in the country.
6.   Climbing a Dune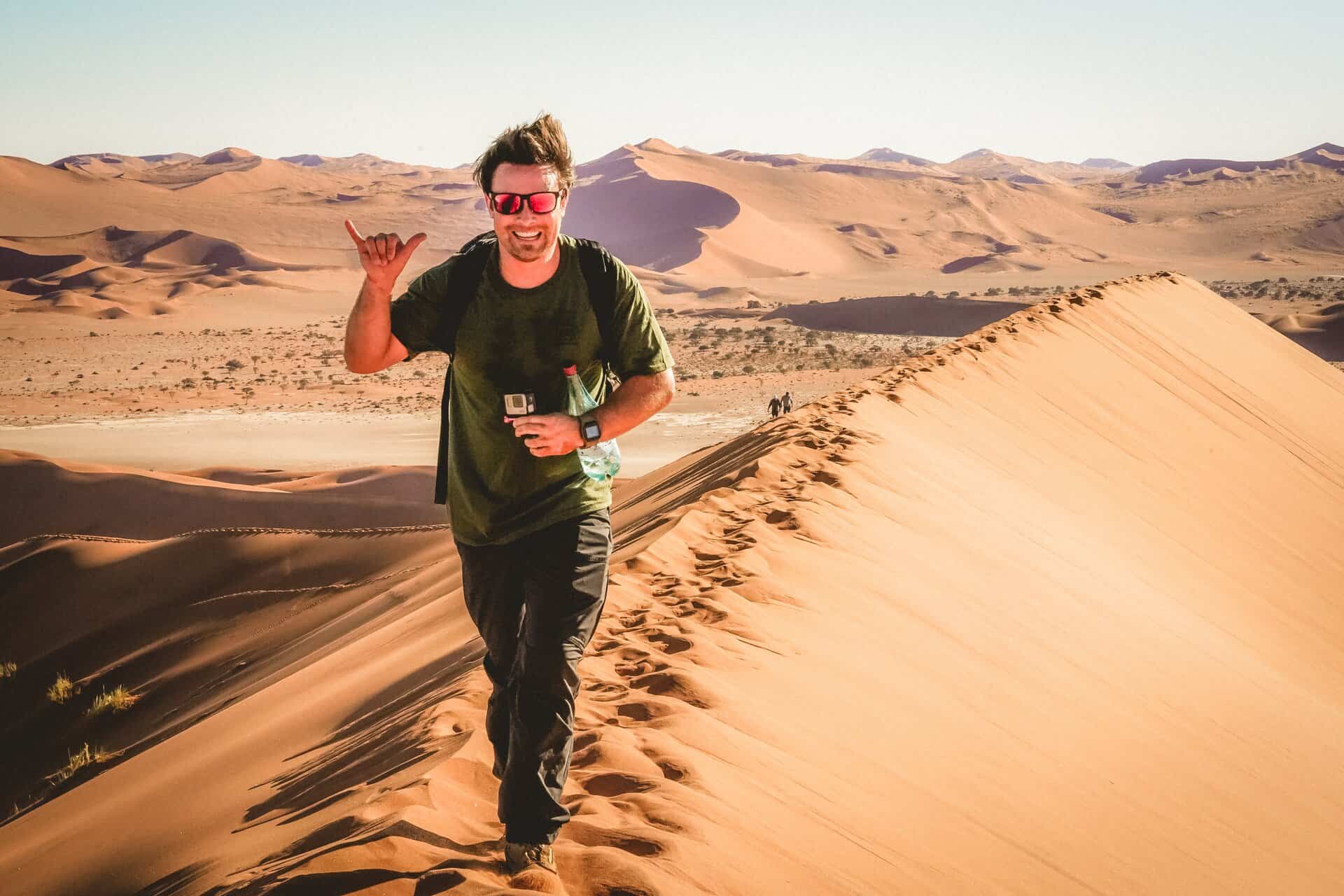 Namibia's coast and interiors are awash with sand dunes to conquer, including some of the world's tallest dunes in the world's oldest desert.
Dune 7 is the Namib's tallest coastal dune, towering 383 meters above the desert, but you'll find many other less challenging specimens to climb in this sandy playground, too.
The Sossusvlei is home to several opportunities for dune climbing, such as:
Delim Dune (100m)
Dune 45 (170m)
Big Daddy (325m)
All of these provide sweeping views of the surrounding Sossusvlei environment, offering outstanding opportunities for photography or simply a chance to reflect on Namibia's vast expanses.
You don't need a guide to climb any of Namibia's dunes but it's interesting to have expert insights along the way, and if climbing a dune doesn't offer enough of an adrenaline-fueled outlet for your adventurous spirit, you could always opt for an exhilarating quad biking or sandboarding tour from Swakopmund.
7.   Visiting a Cultural/Living Museum
Namibia's sweeping conservation initiatives are closely tied to the welfare of its local inhabitants. Many of these indigenous people still lead traditional lives and earn an income from tourism.
They manage many conservancies across the country and run cultural museums showcasing their traditional ways. These living museums highlight things like traditional accommodations, dress, and artisan skills.
There are six major living museums located in Namibia. These are:
Khwe in Northern Namibia (San) near Divundu
Ovahimba village near Opuwo
Mbunza at the Okavango River (Kavango) near Rundu
Ju/'Hoansi at Tsumkwe (San) near Grashoek
Museum of the Mafwe people in the Zambezi Region
Museum of the Damara people at Twyfelfontein near De Riet
Living museums perform an important role in both preserving and celebrating traditional cultures and offer a thought-provoking way to broaden your worldview.
8. Skydiving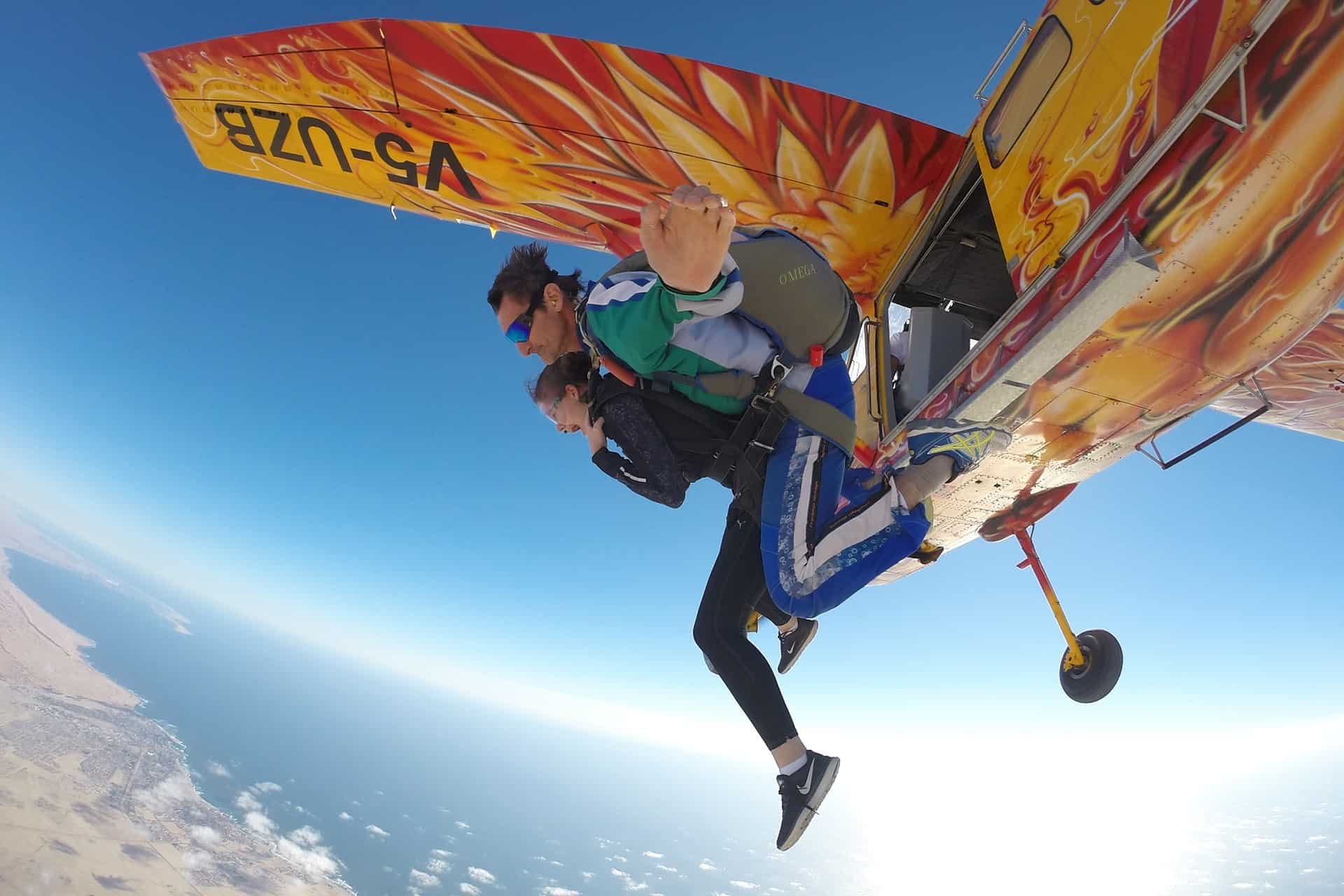 Swakopmund is a world-renowned destination for adrenaline junkies, offering numerous entertainments for the adventurous. Of these, skydiving is surely one of the most thrilling, providing heart-thumping excitement along with breathtaking views.
Skydivers soar above the Namib Desert in the company of an accomplished instructor, departing from the local airport and coming to a gentle rest among the desert sands.
It's the ultimate solution for those who want to enjoy the best view of the Namib you'll ever enjoy in person. You can book your skydiving adventure in Swakopmund via one of the registered local tour operators.
9.   Boat Tours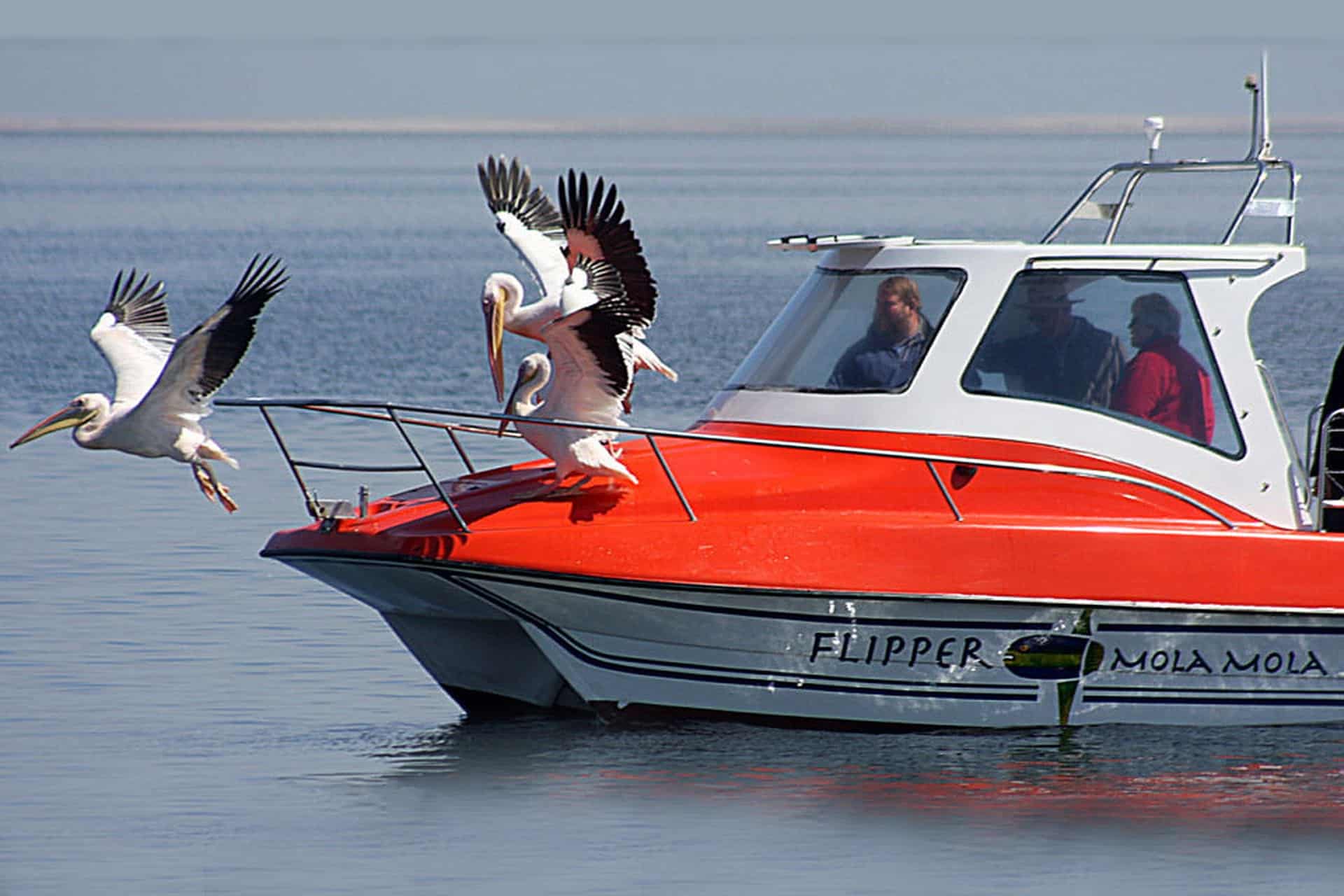 Namibia might not come across as one of the world's wateriest destinations, but the Atlantic Ocean and Kavango River make up for the lack of large inland water sources.
Boat tours in Namibia center around sightseeing and nature pursuits, offering a chance to immerse yourself in these temperamental waters in the capable hands of a licensed skipper.
At Swakopmund, Lüderitz, and Walvis Bay, you can enjoy seafaring excursions to view whales, dolphins, seals, and seabirds as you take to the waters in an eco-friendly kayak or canoe or hop on board a sunset cruise for a different view of the shoreline.
In the northern Zambezi region (Caprivi Strip), charters offer opportunities to view game from the river or sip on a sundowner after a busy day of game viewing.
10.   Stargazing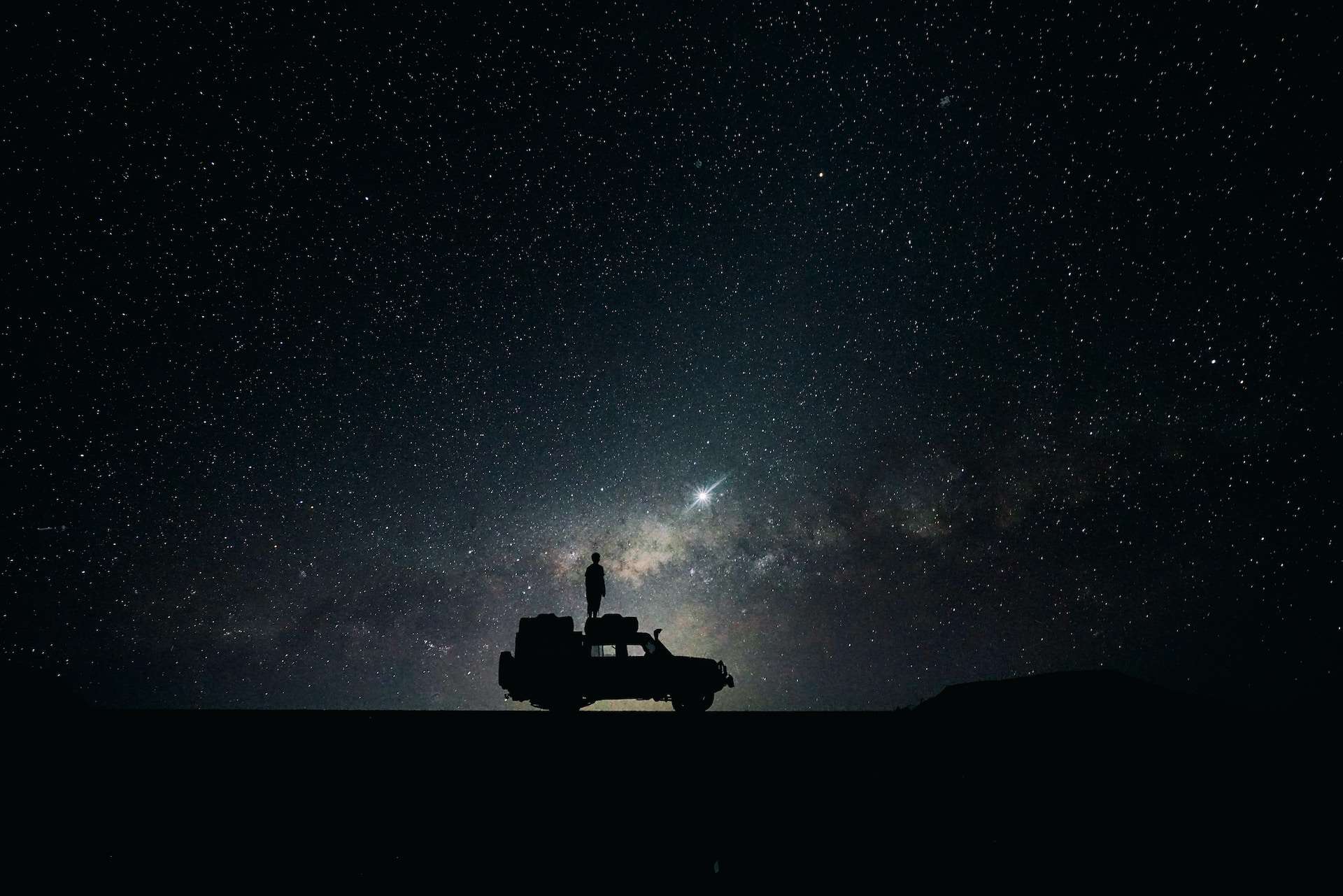 With one of the lowest populations per square kilometer in the world and little light pollution, the Namibian night skies offer boundless delights for stargazers.
The Namib Rand Nature Reserve in the Sossusvlei is a Gold Status International Dark Sky Reserve, where inky black skies put on a brilliant display when night falls.
Lodges in this area are set up for effortless stargazing with Star Guides on site and provide unique accommodations to accommodate stargazers with many offering the opportunity to sleep-out under the stars.
The 800-metre wide, 2.5 km long plateau of the Khomas Highlands has the third-clearest night sky in the world. This is the site of the International Amateur Observatory (IAS) and guest farms are kitted out with professional stargazing equipment.
Otherwise, it's easy for travelers to take advantage of superior stargazing across the country armed with only a pair of binoculars, a comfortable chair, warm clothes, and a star map.
Are you Ready for Action?
With so much to see and do in Namibia, it's best to start planning your trip as soon as possible. Our travel guide, maps, and blogs are a great starting point, offering useful information to help you get started.
Keep browsing and book your Namibian holiday today.
Disclaimer
Please Note: The details shared herein were correct at the time of publishing. However, with time some of this information may change. We recommend confirming information with suppliers prior to making final travel arrangements. If you do happen to find an issue with any information we've shared here, please feel free to contact us so that we can make the relevant changes.
Have your say! 
We would love to know from you which you think are the best activities in Namibia.
Below is a list which we have compiled based on the blog post above. To vote for an activity that appears on the list, click on its name (you may vote for more than one activity). After you have selected the activity/activities for which you wish to vote, click on the vote button located at the bottom of the list.
Alternatively, if you would like to vote for an activity that does not appear on the list, click on the "Add your answer" link that appears directly above the vote button.
You can also change your vote at any time, by clicking on the revote button. The vote button will become the revote button after you have voted.
Best Activities In Namibia
Disclaimer
Please note: activites listed herein and the votes for each activity are the opinions of users and not the author of the poll.