Make the Most of Your African Adventure
Africa is the perfect destination for those in search of adventure, unique sights, and incredible experiences of every kind. Browse our extensive list of the best activities in Africa and plan your trip now.
Abseiling
With so many magnificent mountain ranges to choose from, you'll find no shortage of places for adrenalin-soaked abseiling adventures.
These are some of the top places to ease your way from a great height in Africa:
Table Mountain, Cape Town, SA
Storms River Gorge, Knysna, SA
Magaliesberg, Hartbeespoort Dam, SA
Spitzkoppe, Namibia
Victoria Falls, Zimbabwe
Mt. Susa, Kenya
Sinai, Egypt
If you'd like to try something even more thrilling, rap jumping offers the opportunity to descend, front first with the harness attached to your back.
Best Activities in Africa for Beach Lovers
Thanks to 30 500 km of coastline, two seas, and two oceans lapping its shores Africa boasts an abundance of places to shake out a beach towel or a picnic blanket. Mainland Africa offers a choice of white or golden sand beaches, rocky shores, and hideaway coves.
Opportunities for water sports, boating, and fishing abound, while sun lovers will lap up many cloudless days spent on this warm, continent with its mild weather and predictable seasons.
Some places in Africa can get blisteringly hot, but severe weather events like hurricanes and tornadoes are rare.
Most beaches in Africa are unspoiled, clean, and welcoming, with lifeguards posted at the main swimming areas. You can enjoy sunbathing, picnics, games in the sand, exploring rock pools, soaking in tidal pools, and even dining or sundowners on Africa's beaches.
These are the best places to go for a beach holiday in Africa:
Zanzibar
Seychelles
Mauritius
Mozambique
Cape Town
Birdwatching
Birds are abundant in Africa, with 2 477 species recorded at the last count. Of these, over half are endemic, so if you want to grow your bird list, Africa's the place to go.
On the continent, you'll find the world's largest bird, the largest flying bird, urban-dwelling penguins, and desert-adapted species. Apart from these novelties, Africa's colorful species will amaze you wherever you go.
The continent has many prominent birding spots, outside the national parks famous for their abundant bird species. These include:
Sani Pass, South Africa
The Western Cape Coast, South Africa
St Lucia Wetland Park, South Africa
Walvis Bay, Namibia
Spitzkoppe, Namibia
Caprivi Strip, Namibia
Eastern Highlands, Zimbabwe
Bvumba Mountains, Zimbabwe
Lake Manyara, Tanzania
Chobe Floodplains, Botswana
In Africa, you don't need to make a special trip to see birds, you can enjoy them in city parks, gardens, and even while relaxing at your accommodation in Windhoek.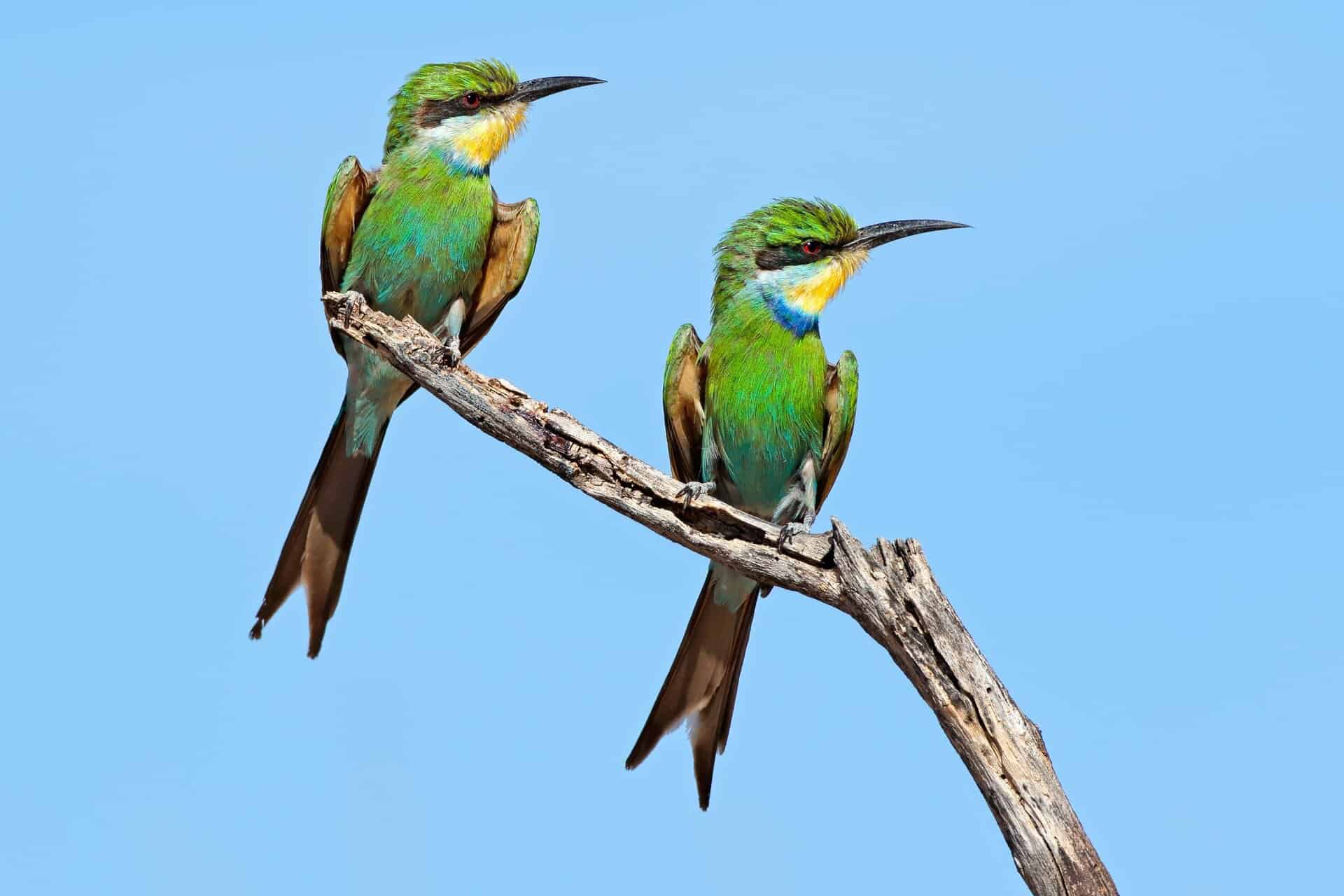 Bungee Jumping
Africa has two main destinations for bungee jumping. These are at Victoria Falls in Zimbabwe/Zambia and the Bloukrans Bridge in Tsitsikamma, which is the world's highest commercial natural bungee jump.
Those planning a city break can take on the tallest stadium swing in the world at Durban's Moses Mabhida Stadium.
Climbing
You'll find opportunities for mountain climbing in every African country. Some of the best-known places to explore the heights include:
Mt Kilimanjaro, Africa's highest peak, shared between Kenya and Tanzania
Table Mountain, routes for every level of climber, Cape Town, SA
Spitzkoppe, Namibia
Simien Mountains of Ethiopia
Atlas Mountains Morocco
Emgwenya, Waterfall Boven, Mpumalanga
Blyde River Canyon, Mpumalanga
Drakensberg, KwaZulu-Natal, SA
If you prefer something a little different, the dunes of the Sossusvlei in Namibia, and Sahara dunes in Morocco.
Hiking and Walking
Walking is one of the best ways to enjoy everything Africa has to offer. You'll find amazing trails everywhere you go from Cape to Cairo, where you can walk among forests, sand dunes, canyons, mountains, and wilderness areas where wildlife roam free.
Some of the best-known places for hiking and walking in Africa include:
Fish River Canyon, Namibia
Damaraland, Namibia
Otter Trail, Tsitsikamma, South Africa
Amatola Trail, Hogsback, South Africa
Mount Meru Trek, Tanzania
Mount Mulane Trek, Malawi
Zambia might be the home of the walking safari, but you'll also find plenty of other destinations to wander among Africa's wild spaces. These include:
The Greater Kruger Area, South Africa
Okavango Delta, Botswana
Laikipia, Kenya
Lake Malawi, Malawi
Volcanoes National Park, Rwanda
Ngorongoro Crater, Tanzania
Ongava Game Reserve, Namibia
All game walks in Africa take place under the auspices and guidance of experienced field guides and armed field guards. You can look forward to seeing a wide array of species great and small, including the famous Big Five.
In some places like Namibia, you can also sign up for rhino tracking safaris to see the incredible desert-adapted black rhino. Several reserves in South Africa offer guests the opportunity to assist in a rhino notching or a rhino de-horning. This is a conservation experience and activity of great significance to ensure the longevity of this wild animal.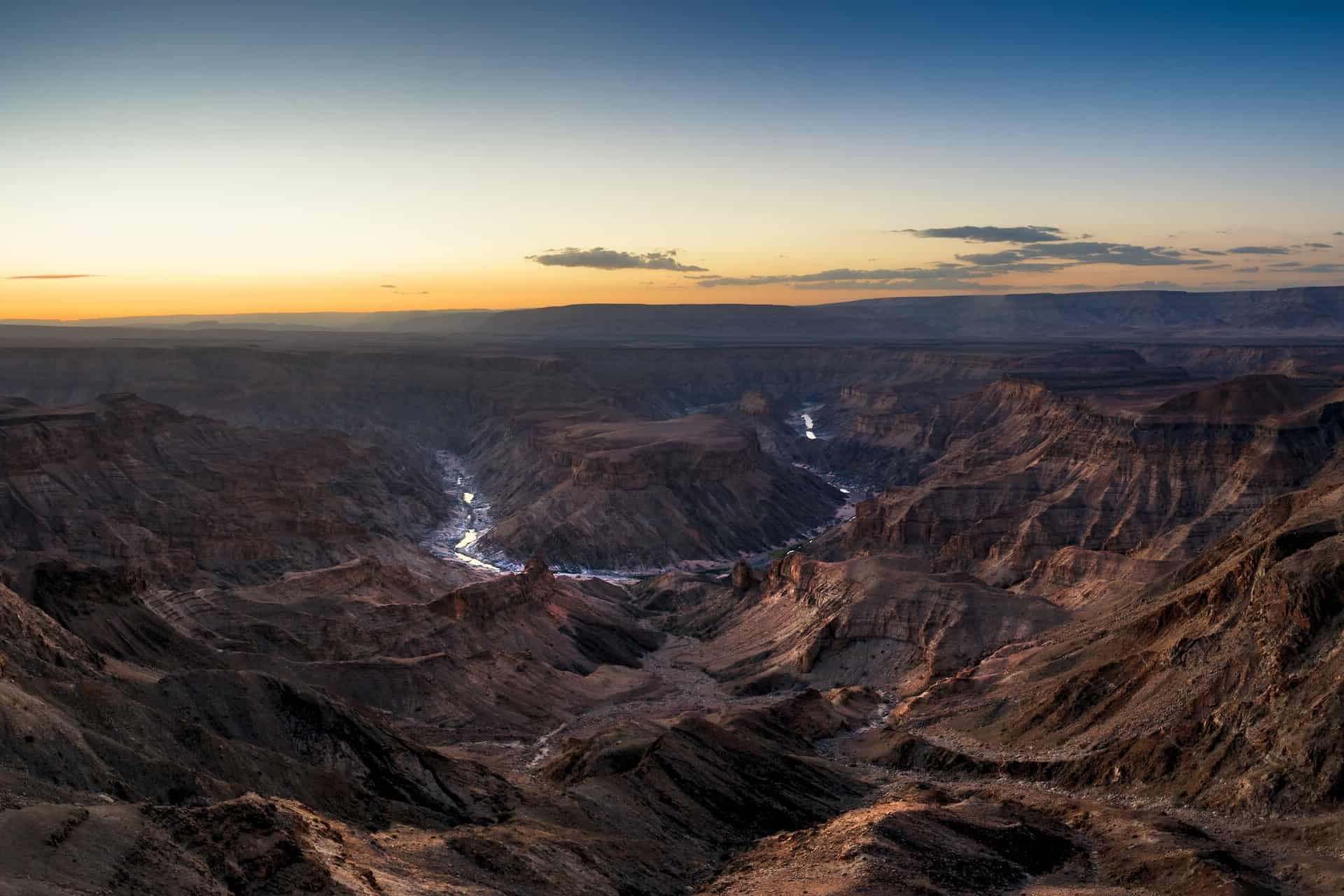 Driving Safaris
Every game reserve in Africa offers a chance to enjoy self-drive and guided safaris. Some of the best ones include:
Etosha National Park, Namibia
Caprivi Strip, Namibia
Kruger National Park, South Africa
Mana Pools, Zimbabwe
Okavango Delta, Botswana
Mara Mara, Kenya
Ngorongoro Crater, Tanzania
South Luangwa National Park, Zambia
Kgalagadi Transfrontier Park
The list goes on and on. Wherever you travel in Africa, you'll find opportunities to enjoy indigenous wild animals from the comfort of your vehicle.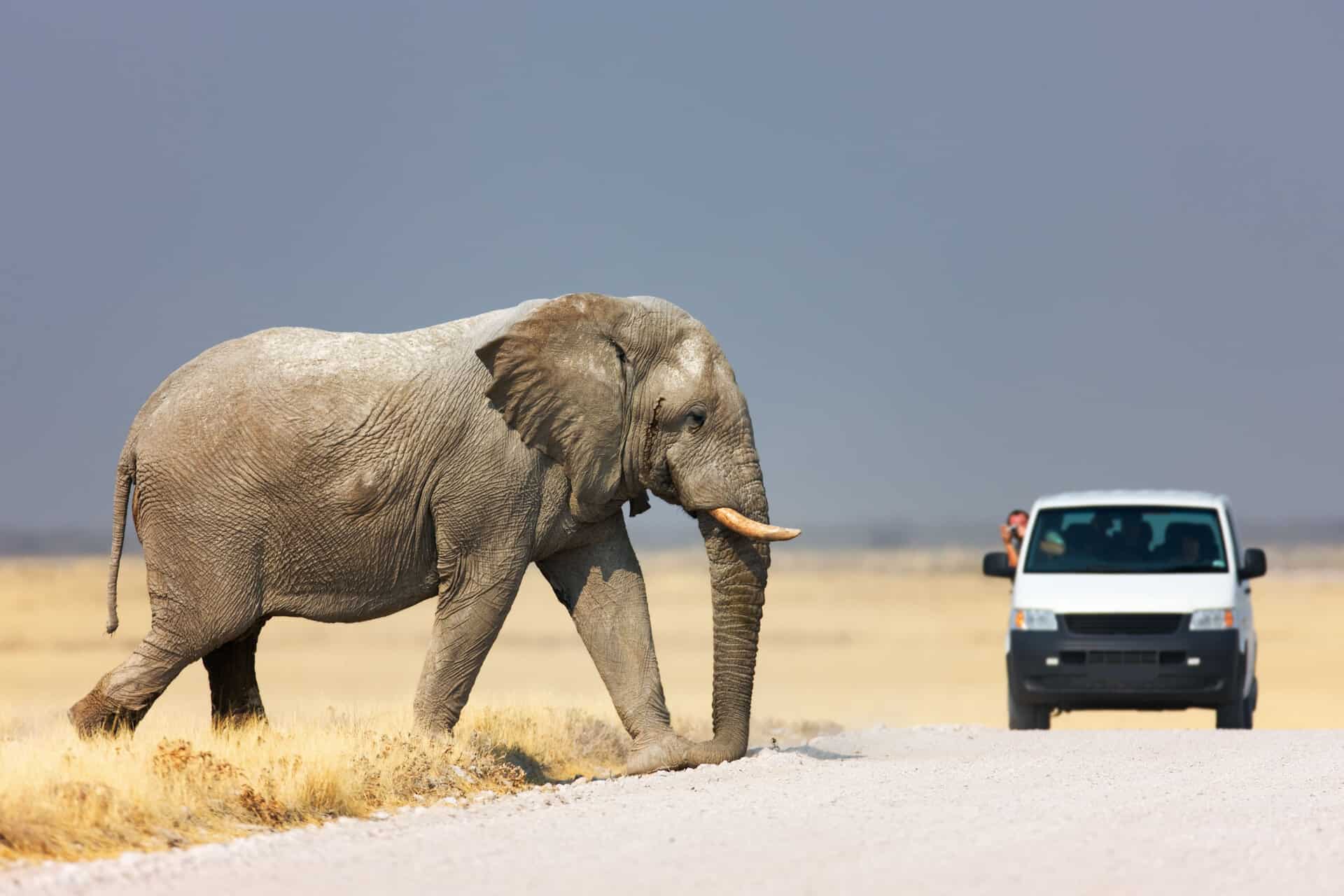 Horse Riding and Camel Rides
Horseback safari rides in Africa take place in locations with lower game populations and cater to riders of all experience levels. Rides on offer include day long treks, multi-day camp outs, or one and two-hour rides.
If you'd rather not attach yourself to a prey species while exploring predator habitats, you can also opt for ordinary rides of hours or days in some of the continent's most scenic spots.
You can amble among the mountains of the Drakensberg in KZN, the beaches of Noordhoek in the Cape, or Namibia's desert dunes and Fish River Canyon.
Some top horse riding destinations in Africa include:
Singita Grumeti Reserve, Tanzania
Okavango Delta, Botswana
Kalahari Desert, Botswana
Wild Coast, South Africa
Windhoek, Namibia
Namib Outpost, Namibia
There's no better way to explore the desert than onboard a camel. You can enjoy these unique adventures at Swakopmund in Namibia, and several destinations in Egypt, including the pyramids of Giza.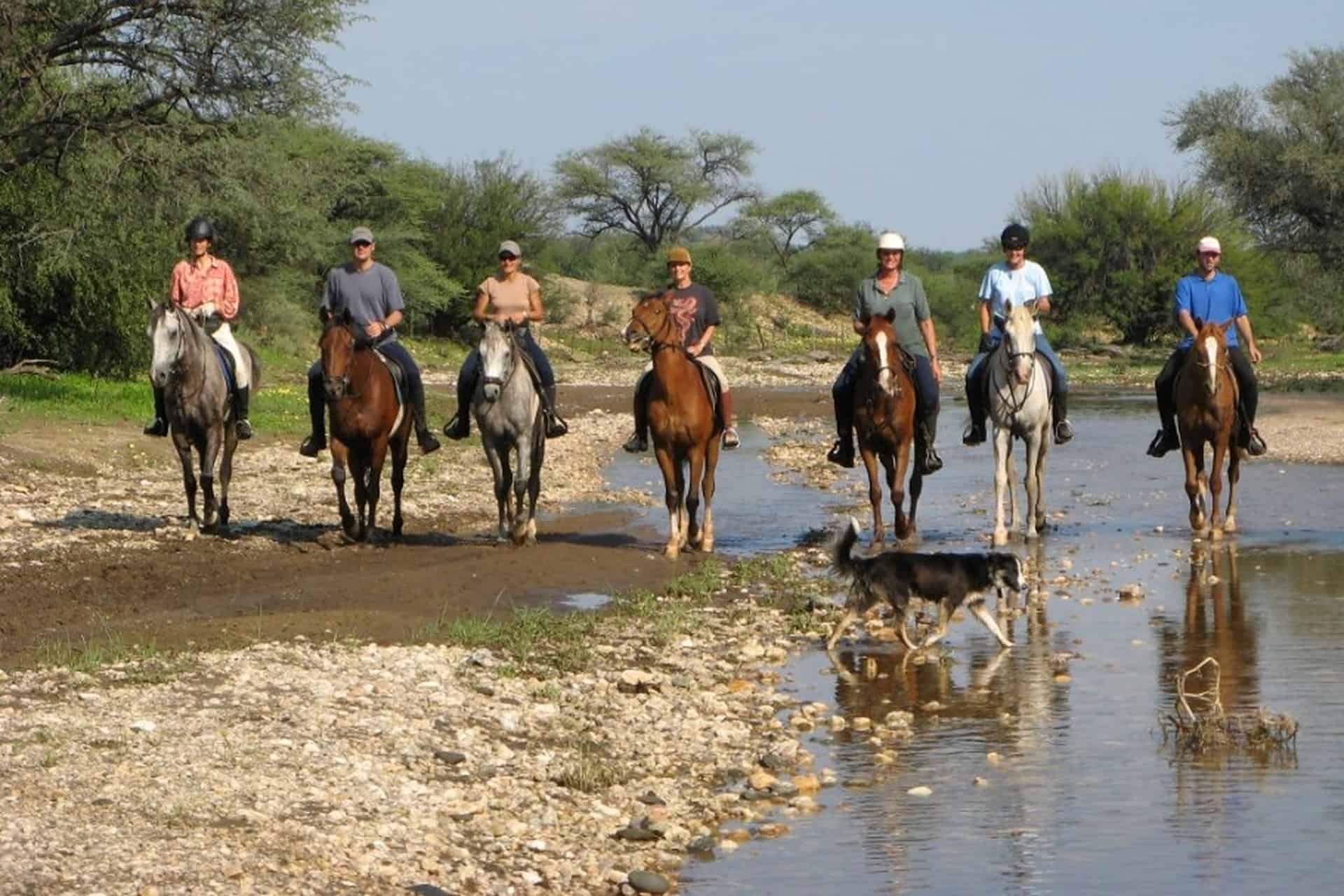 Mountain Biking
Most hiking and walking trails lend themselves to mountain biking, too, but there are a few particularly well-worn tracks in Africa beloved by mountain bikers.
These include:
Drakensberg, South Africa
Tygerberg, South Africa
Stellenbosch, South Africa
Spitzkoppe, Namibia
Kaokoland, Namibia
Mashatu Game Reserve, Botswana
Leopard Hill Mucholalinga, Zambia
Zambezi National Park, Zimbabwe
Hot Air Ballooning
Hot air ballooning is the perfect way to gain unique insight into Africa's scenery, sunsets, and wildlife. It's also a novel way to celebrate special occasions or simply try something different during your visit.
Some of the best places to take to the air include:
Greater Kruger Area, South Africa
Cape Winelands, South Africa
Okavango Delta, Botswana
Serengeti, Tanzania
Kafue National Park, Zambia
Mara Mara, Kenya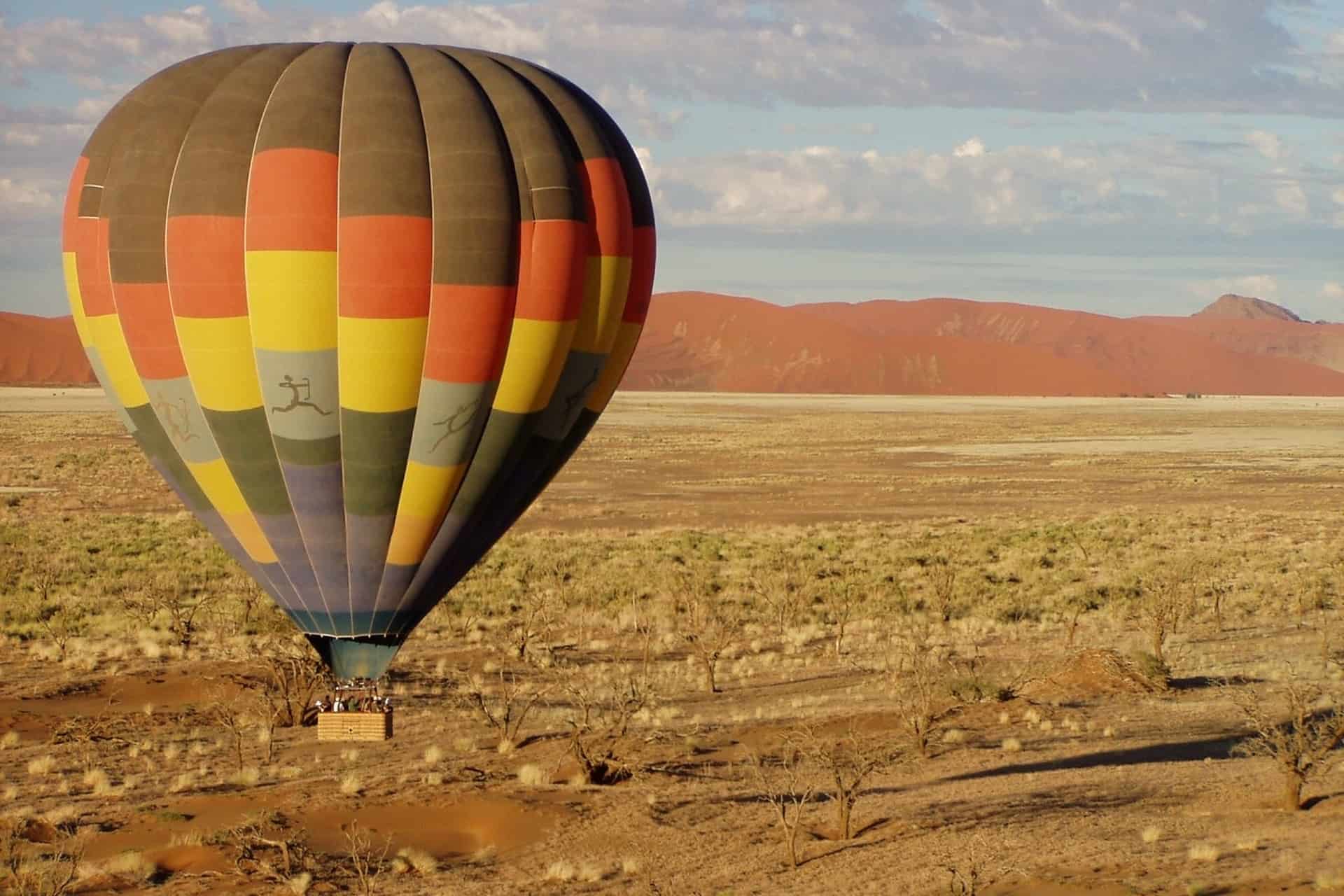 Sky Diving
If you prefer to admire the scenery from a great height, sky diving is the perfect way to enjoy adrenalin-pumped views. Africa is an excellent destination for skydiving with some excellent options available in the following places:
Swakopmund, Namibia
Belle Vue Maurel, Mauritius
Beni Mellal, Morocco
Mossel Bay, South Africa
Victoria Falls, Zimbabwe/ Zambia
Kilimanjaro, Tanzania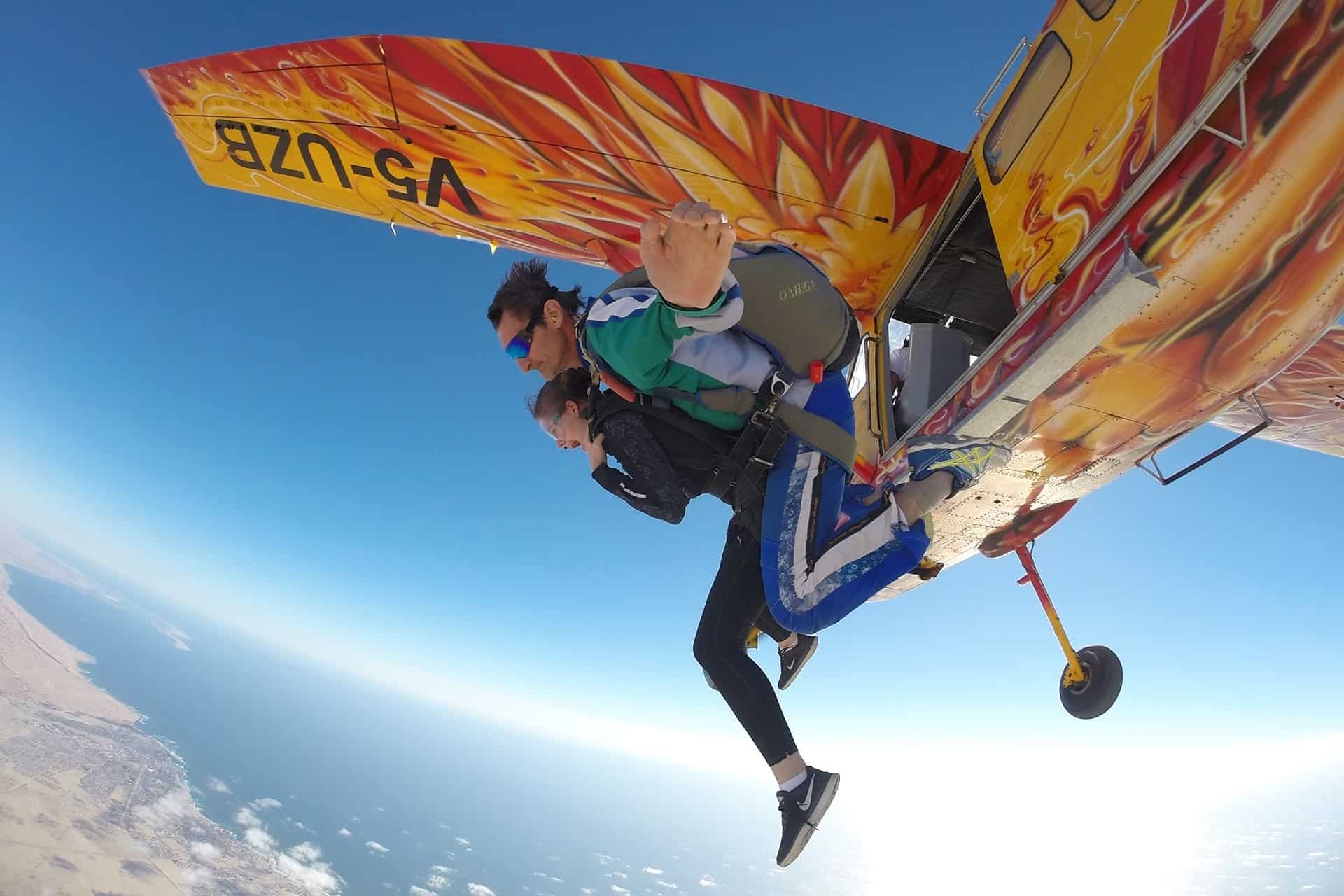 Get Active in Africa
There's a whole continent of adventure and a plethora of activities just waiting for you in Africa. Are you keen to discover even more of Africa's best activities like water sports, fishing, zip lining, and luxury pastimes? Check out part two of our series.
All the best trips start with extensive planning. Make sure you don't miss out on the best activities in Africa, by browsing our travel guide for more ideas, or bookmark our page for regular updates.
Disclaimer
Please Note: The details shared herein were correct at the time of publishing. However, with time some of this information may change. We recommend confirming information with suppliers prior to making final travel arrangements. If you do happen to find an issue with any information we've shared here, please feel free to contact us so that we can make the relevant changes.