African Safaris and So Much More
Whether you're looking for an active adventure, romantic escape, scenic showcase, or sublime sabbatical, Africa won't disappoint.
There's never a bad time to start working on your travel wish list, and these are the best destinations in southern Africa to get you started, with plenty more to follow in this the first of a 3-part series.
Botswana
Okavango Delta
The world's largest inland delta fans out across the dry interior of Botswana forming a maze of lagoons, islands, and channels and incorporates 20 000 square kilometres at its peak levels.
Here you'll find numerous high-end lodges where you're almost guaranteed to come across the Big Five on guided walking, 4×4, and boating safaris, with the latter taking place in a traditional mokoro.
Moremi Game Reserve is the most easily accessible part of this watery playground, incorporating 4 000 square kilometres of wilderness. Chief's Island is the top choice amongst a wealth of luxury lodges inside this reserve, but you can also rough it in community run camp sites for true immersion in nature.
Central Kalahari Game Reserve
The Kalahari Game Reserve butts up against the Okavango Delta and comprises Africa's second largest reserve. It's a beautiful example of a desert environment, consisting of glimmering salt pans, fossilized river valleys, and semi-arid grasslands.
The famous Kalahari black-maned lions' rule over this region, holding court over large herds of antelope and elephant as well as elusive species like honey badgers and pangolins.
The Kalahari is home to the Indigenous San people who still continue their traditional lifestyle as they have for centuries past.
Chobe National Park
Botswana's second largest national park is also it's oldest and is home to one of the largest elephant populations in the world.
The reserve boasts several ecosystems making it ideal for many wildlife species, particularly big cats, buffalo, zebra, and giraffe.
Chobe National Park is the ideal destination for first-time Botswana safari-goers, offering easy access from Kasane and plenty of wide open plains for effortless game viewing.
Makgadikgadi Pans National Park
Once a vast lake, the Makgadikgadi Pans of today is an arid salt pan boasting little more than a few scattered baobab tree clusters.
This crusty white expanse forms the world's largest network of salt pans which glow with a stark beauty during the dry season. It's a playground for horse and quad bike riders and also perfect for campouts under some of the clearest skies on Earth.
Thanks to zero light pollution, Makgadikgadi Pans is an outstanding destination for stargazing and also offers excellent game viewing during the rainy season when herds of wildebeest and zebra gather.
At Sua Pan, you're bound to see flamingos, lion, and cheetah, and the hyena are ever present wherever the herds roam.
Namibia
Sossusvlei / Deadvlei
Namibia's Sossusvlei and Deadvlei lie within the vast Namib-Naukluft National Park, one of the world's largest protected areas.
Here you'll find fascinating species, glorious desert scenes, and amazing vegetation among the towering dunes.
Skeleton Coast
One of Namibia's most desolate areas also offers infinite fascinations for hardy travellers.
It's a delight for anglers looking for a fresh challenge, photographers in search of the ultimate sunset, and those in search of unique desert-adapted insects, plants, and birds.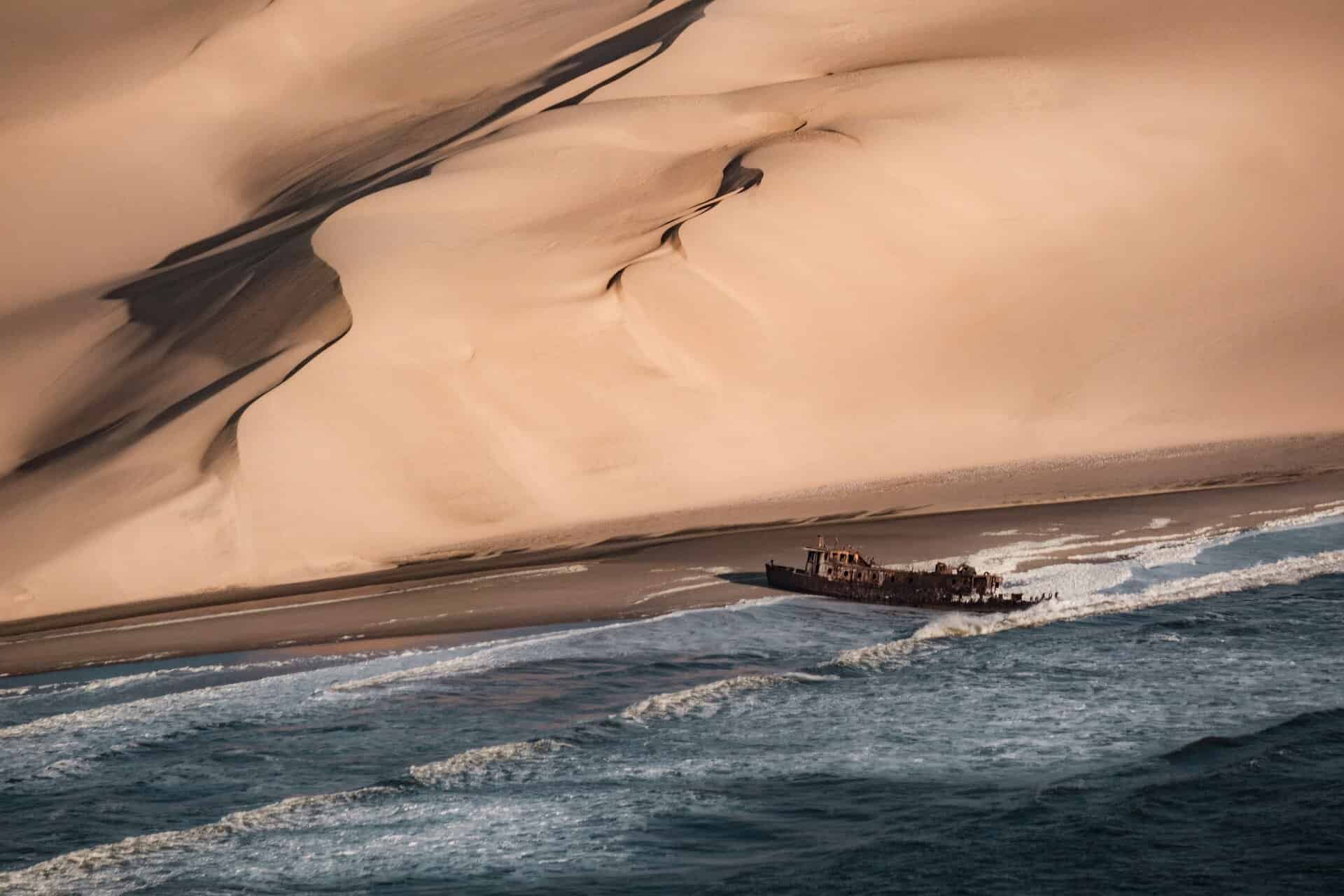 The North East of Namibia
Driving through the lush, water-rich north eastern reaches of Namibia is an adventure in itself. Slipping along these silky muddy trails, you'll see a side of the country you never thought existed.
It's vastly different from the sandy, arid, eastern stretches of Namibia, boasting tall riverine forests, four watercourses (the Kwando, Linyanti, Chobe and Zambezi) and gorgeous water features and a series of rapids at Popa Falls which lies on the banks of the Okavango river.
Crocodiles, elephants, and hippos thrive amongst this abundance, along with water loving species, like the sitatunga and red lechwe, which occur nowhere else in Namibia.
It's an unforgettable safari showcase, especially for those who choose to slip among the channels and streams onboard a traditional mokoro.
This important conservation area forms a vital corridor for elephants striding along well-worn paths between Botswana, Angola, Zambia and Namibia, and home to the largest zebra migration on earth.
The bird life is staggering, promising sightings of Pel's fishing owl, giant kingfishers, and jacanas picking their way across the lily pads.
Accommodation is provided in campsites or luxury lodges situated in communal conservancies sprawled across Mudumu National Park, Bwabwata National Park, and Nkasa Rupara National Park.
Swakopmund
Swakopmund is a coastal village on the West Coast of Namibia. It's a quaint town filled with gorgeous architecture and famed for its delicious seafood dishes.
It's location in between the ocean and the desert makes Swakopmund the ideal sand pit playground for adrenalin-junkies. Here you'll find opportunities for quad biking, dune boarding, sky diving, fat biking, scenic flights, deep sea fishing, and camel rides across the sands.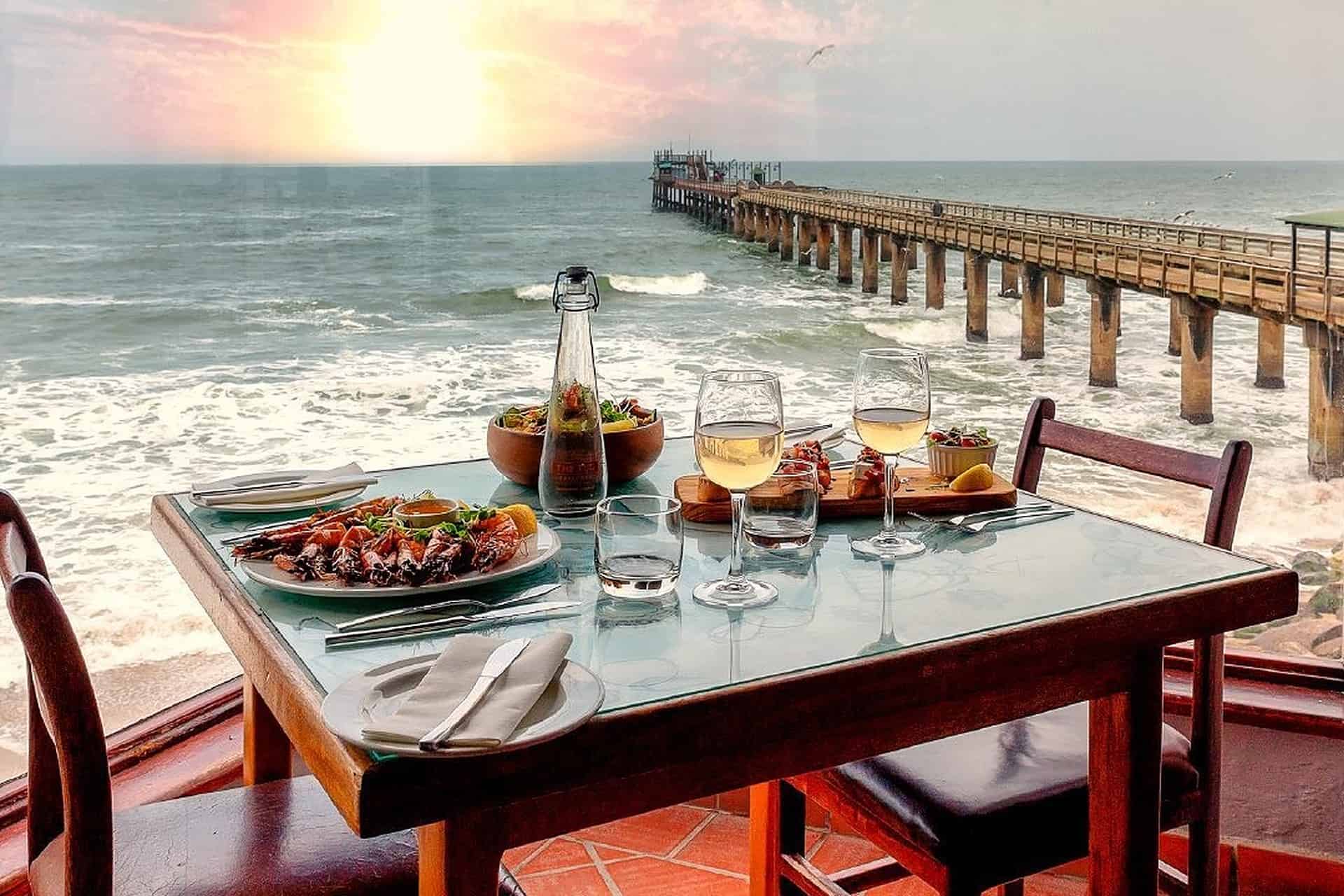 Fish River Canyon
The Fish River Canyon is rightly famous for its multi-day self-guided hikes which take you down into the world's second-largest canyon.
It's a photographer's paradise boasting abundant viewpoints, along with a few species of small game including klipspringer, grey rhebok, steenbok, common duiker, and even leopard.
The Fish River Canyon has one of the world's richest succulent environments, with 30% of the plants which thrive here growing nowhere else.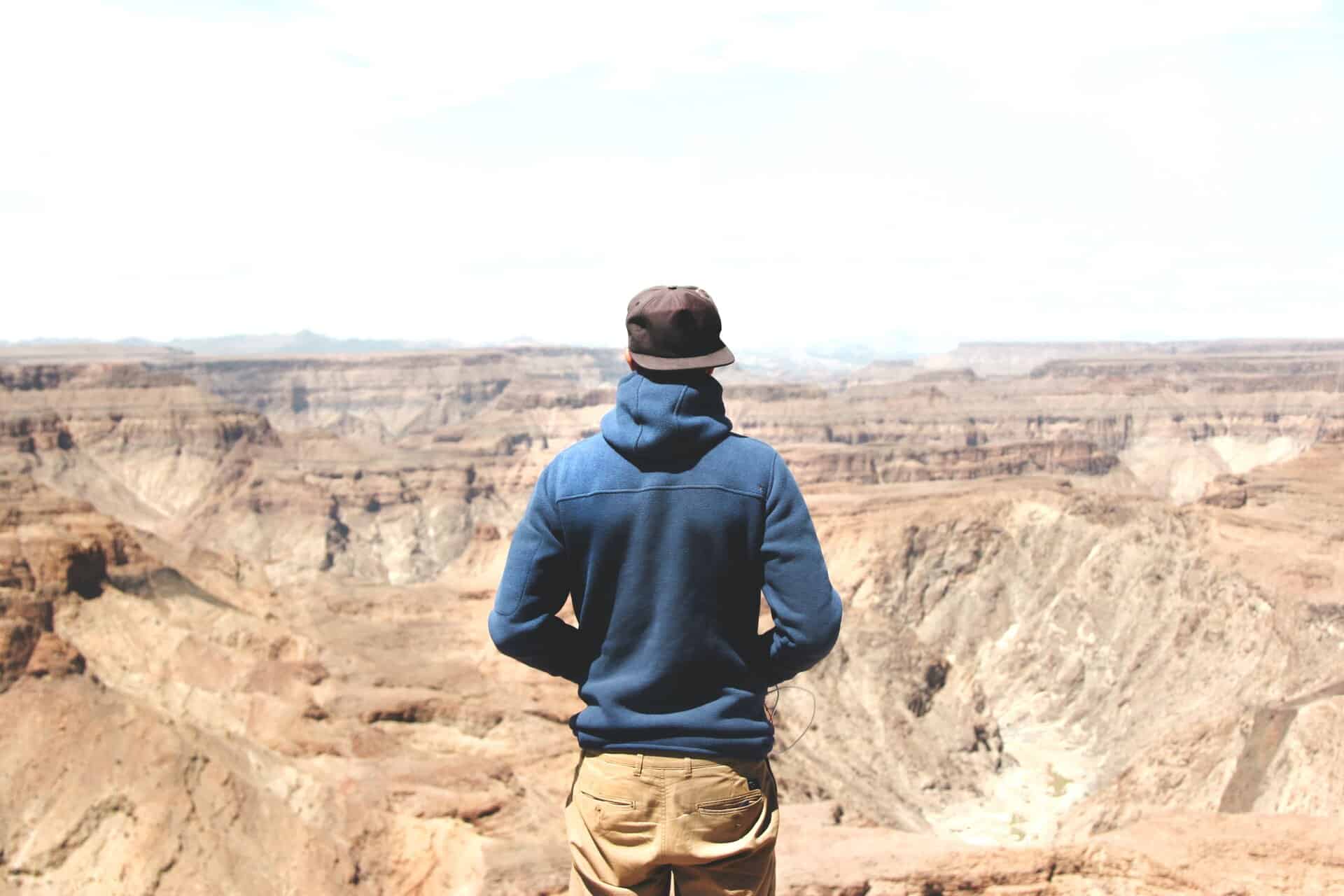 Damaraland
Damaraland forms part of Namibia's arid northwest region and is a fascinating place for those who love arid scenes, unique wildlife and active adventures.
Here you'll find hiking, climbing, and fossil hunting activities around the Brandberg area as well as a chance to spot extremely rare desert-adapted lions, rhinos, and elephants, as well as amazing and ancient welwitschia plants.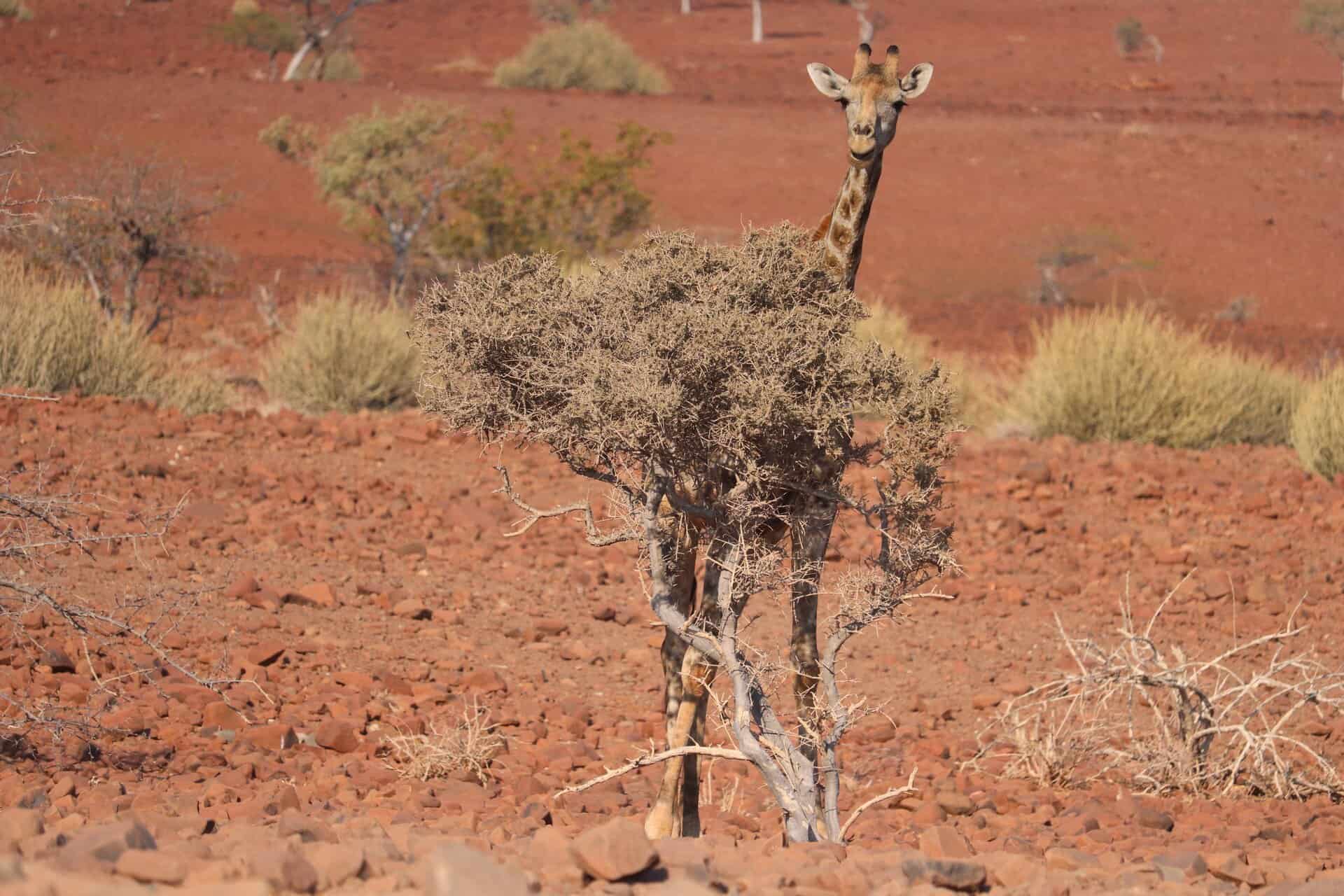 Kgalagadi Transfrontier Park Botswana and South Africa
The Kgalagadi Transfrontier Park spreads out across the Kalahari, spanning the border between South Africa and Botswana.
In this way, it caters to large herds of springbok, gemsbok, eland and blue wildebeest who migrate along routes between these two countries.
The low-lying vegetation in the park makes game spotting a breeze and you might be rewarded with sightings of leopard, hyena, cheetah, and black-maned lions during a game drive.
Birds are abundant, too, with over 400 species in residence during the rainy season.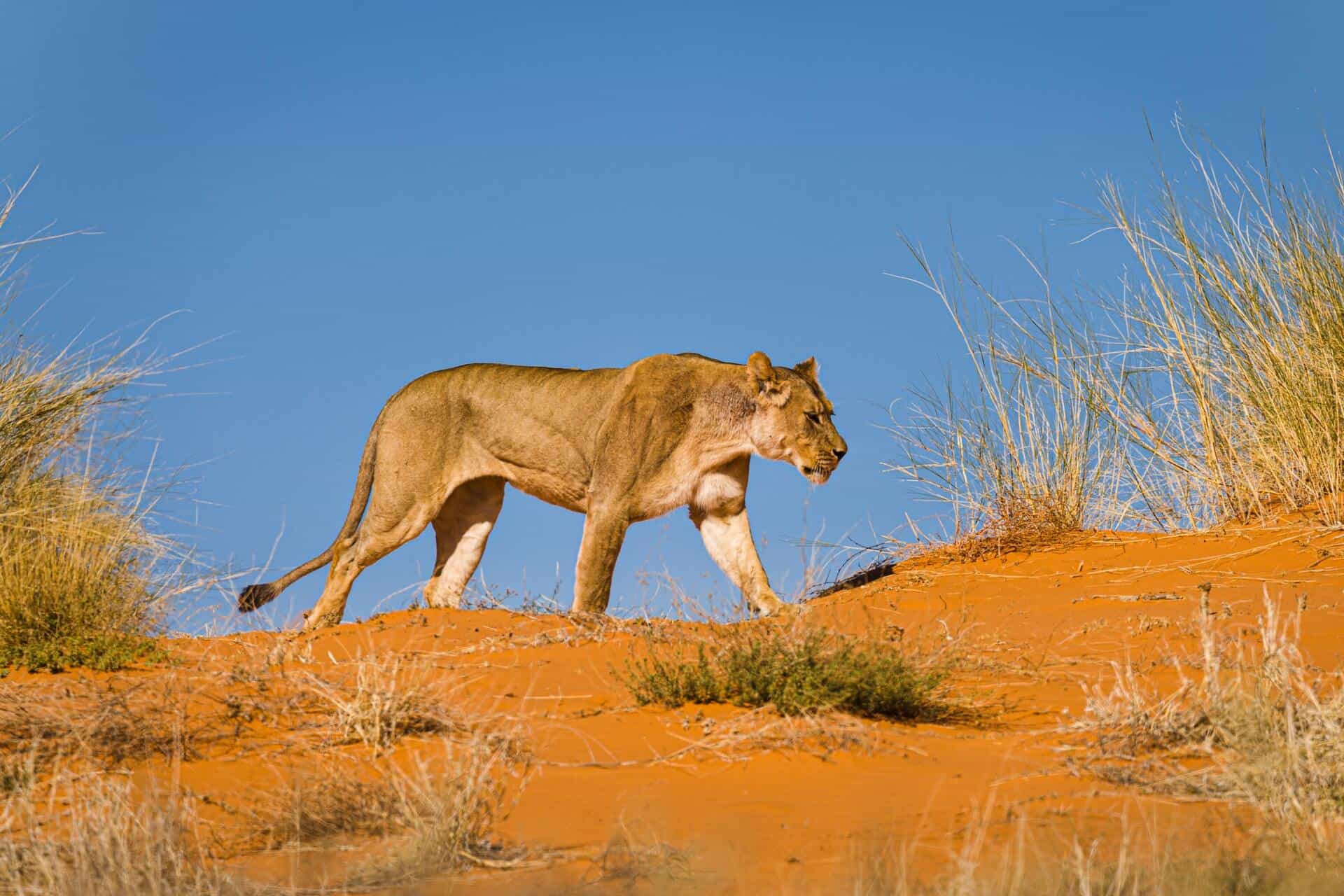 And There's Much More…
This is by no means a comprehensive list of the best destinations in southern Africa. The continent has plenty more to offer every kind of traveller.
Browse our travel guide and blog for more ideas and inspiration for your next trip and click here to read Best Destinations In Southern Africa – Part 2, featuring Malawi, Zambia, and Mozambique.
Disclaimer
Please Note: The details shared herein were correct at the time of publishing. However, with time some of this information may change. We recommend confirming information with suppliers prior to making final travel arrangements. If you do happen to find an issue with any information we've shared here, please feel free to contact us so that we can make the relevant changes.