What Makes Africa So Awesome?
Space, Sunshine, and Adventures for All
Africa is a vast, fascinating, and diverse continent, offering a multitude of amazing things to see and do.
To travel to Africa is to explore in ways you never imagined before. To push your boundaries, redefine your definitions of luxury, and open your eyes to a world of new and exciting experiences.
These are just some of the things that await you when you visit Africa.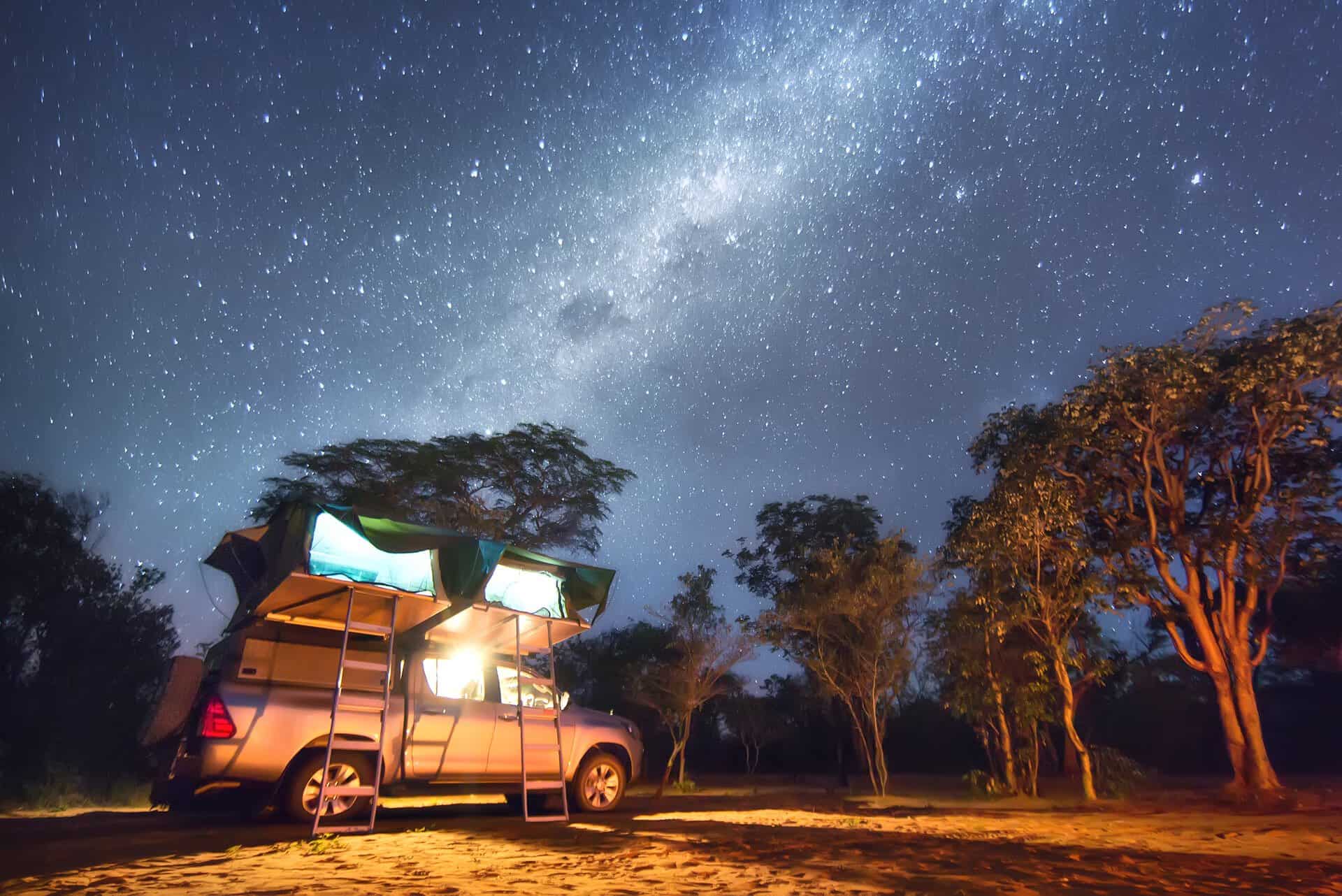 Sublime Safaris
There's no doubt that the natural world is the first thing that springs to mind when thoughts turn to Africa, and there's good reason for that.
Incredible Big Five sightings, abundant birds, and mind-blowing landscapes are an undeniable highlight of the African safari, but they're not the only thing that makes Africa amazing.
Here, you can pitch a tent overlooking a parade of millions of wildebeest and zebra, watch the macabre, yet enthralling interactions between predator and prey, and spend hours mesmerized by tiny creatures you never imagined existed.
All the while, decadent meals arrive on time, your glass remains topped up with the finest of wines, and you sink into the depths of ultimate comfort come bedtime.
Dawn and dusk are major daily events in this part of the world. You greet the sunrise with the finest brews whipped straight from the fire, accompanied by delicious traditional biscuits and the anticipation of another event. You find yourself out in the wilds before the stars have quite dimmed, and nobody seems to mind.
At the other end of the day, you can count on miraculously icy gin and tonics or an Amarula on ice, made from the delicious fruit of the marula tree, to salute the blazing sun as it edges toward the horizon, only to plunge you into darkness just as you reach your comfort zone.
Evening passes to the sounds of ice tinkling in glasses, soft almost reverent conversations, and the gusty roar of flames reaching up to an inky sky ablaze with a billion pinpricks of light. Now and then a hoot, a whoop, or a muffled roar interjects to remind you where you are.
What is this sorcery? It's the magic of an all-inclusive luxury African safari. Yet, whether you opt for one of these all-the-bells-and-whistles experiences or a DIY game viewing break, you'll find yourself falling into a similar routine.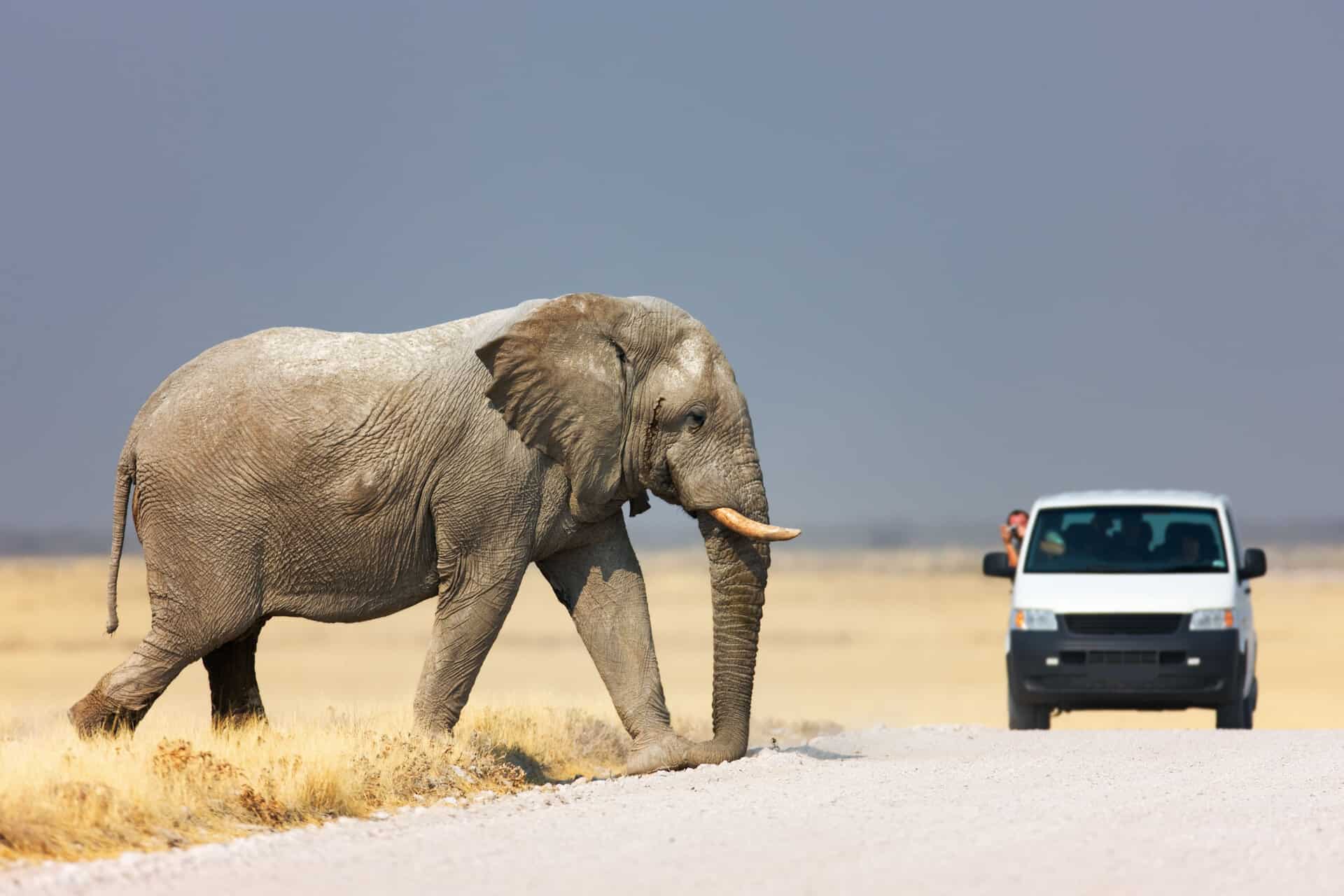 Some top destinations to lap it all up in Africa include:
The Greater Kruger National Park
Maasai Mara National Reserve
Chobe National Park
Moremi Game Reserve
South Luangwa National Park
Volcanoes National Park
In Africa, you'll find an astonishing wildlife haven to explore in almost every single country.
Mindboggling History
As the Cradle of Mankind, Africa's history dates further back than we can even imagine and it's a heritage that's been carried forward by generations of storytellers.
You'll find the records of mankind's exploits carved, painted, or imprinted in the ancient rocks of the continent at rock art and fossil sites across the length of the continent.
There are 147 UNESCO World Heritage historical sites in Africa, and curious minds must make their way to some of the following historical showcases and original artworks during their travels:
Great Zimbabwe
Twyfelfontein
Maropeng the Cradle of Humankind
Matobo Hills
Vredefort Dome
Tsodilo
In more recent times, humankind has recorded their exploits in grand museums and galleries that you simply must visit to understand the true diversity, trials, and triumphs of this ancient place.
Head for the cities and you'll find more formal collections of mankind's interactions with Africa like Iziko South African Museum, Museum of Egyptian Antiquities, National Museum of Namibia, and more.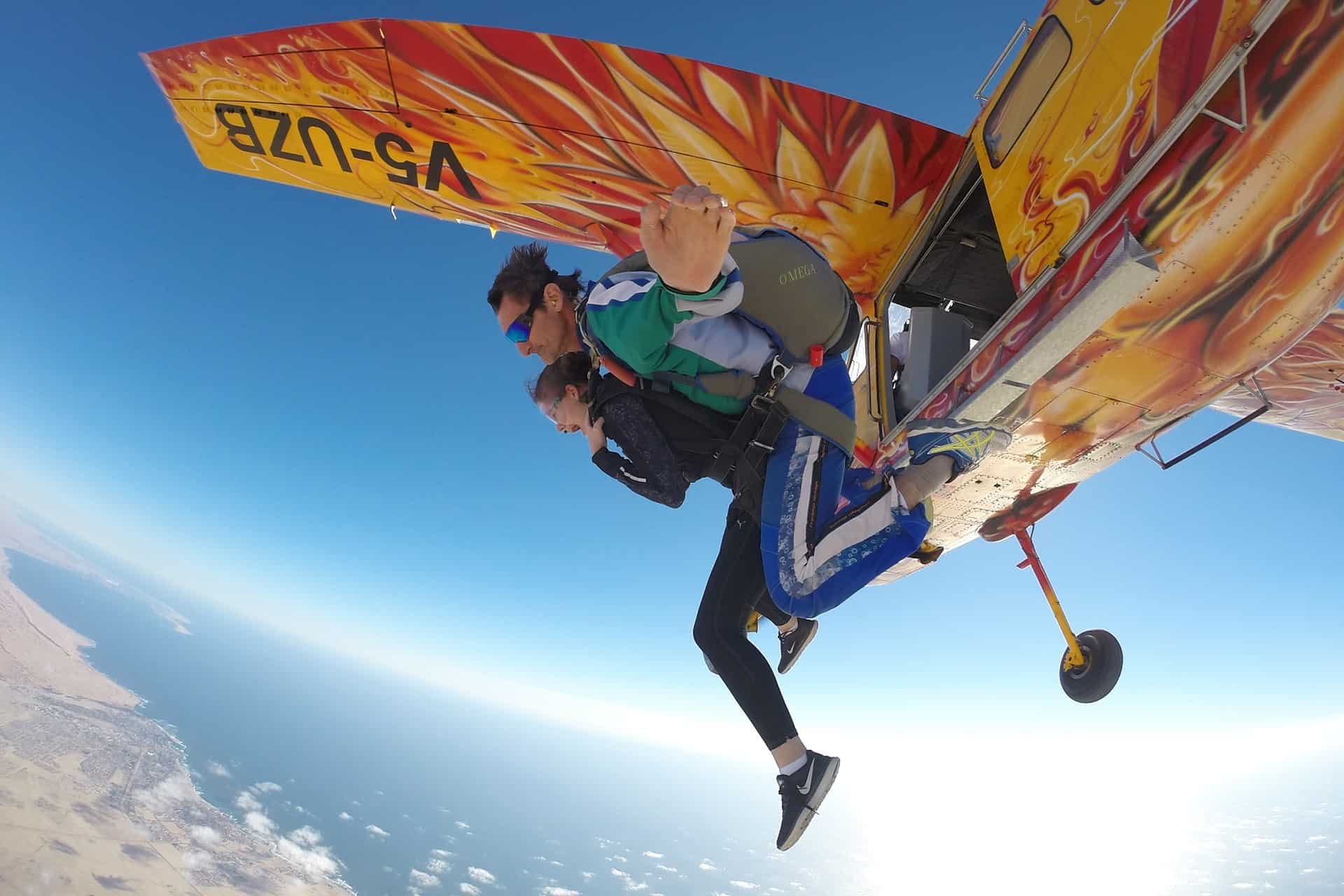 Adventures for Everyone
The list of things to do in Africa is as varied as its landscapes.
Swakopmund is acknowledged as one of the world's best extreme sports destinations, but you'll also find plenty of more laid-back pastimes and fun for the whole family to enjoy across the continent.
Some of the best high energy ones include:
Bouldering, climbing and abseiling
Ziplining and bungee jumping
Shark cage diving
ATV
Mountain biking
Powerboating
Helicopter and airplane flips
Sandboarding and sand skiing
If you'd rather take it easy on your trip, you can enjoy:
Hiking and walking
Scooter tours
Hot air balloons
Guided trail rides and camel rides
Culinary and wine tours
Golf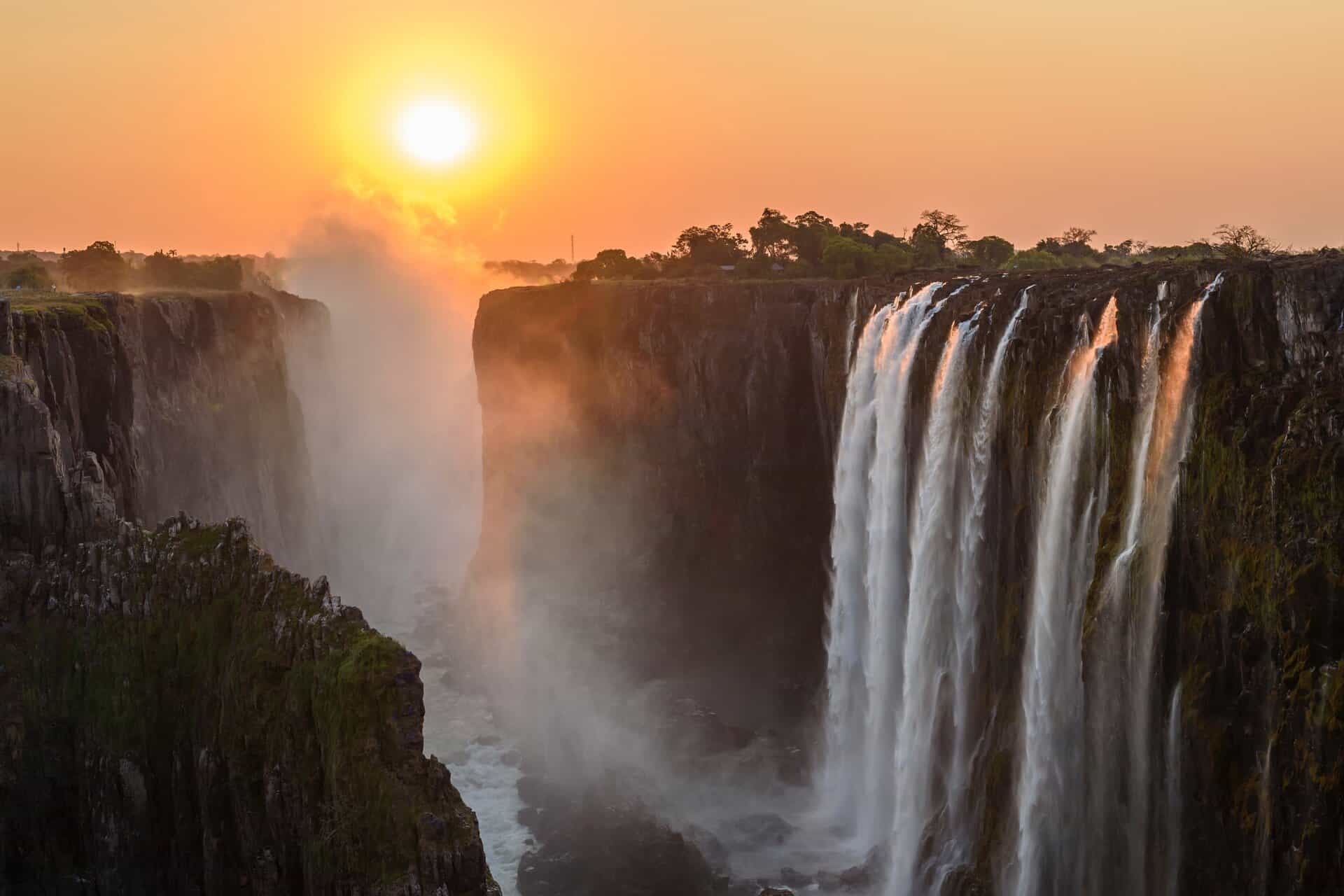 If you're coming to sightsee, you won't be disappointed, with a choice of natural highlights like:
The Namib and Sahara Deserts
Fish River and Blyde River Canyon
Table Mountain
iSimangaliso Wetlands
uKhahlamba Drakensberg Mountains
Ngorongoro
Okavango Delta
You can walk, drive, and kayak to your heart's content in most of these places.
A Mixed Bag of Cultures
It's uncanny that a continent that offers such a strong central theme of history, nature, and warm hospitality is home to hundreds of diverse cultures, completely different from one another.
Thanks to huge local and international migration, Africa is home to people influenced by both European and Asian culture. It's not unusual to find two completely distinct cultures within one region or city.
Some population groups unique to Africa include:
Cape Malay people
The Masai and Samburu of Kenya
The San people of southern Africa
Namibia's Himba and Herero ethnic groups
The Zulu and Ndebele of South Africa
You'll also find many people of German, Indian, Portuguese, and British descent throughout Africa.
Fantastic Beaches
Africa isn't the first place that springs to mind when you think of a beach getaway. Yet, you'd be missing out if you didn't explore this option, too.
The continent's coastline stretches for over 30 000 kilometres, plus an array of tropical islands to choose from, including Cape Verde, Madagascar, Comoros, Seychelles, Mauritius, and the Zanzibar archipelago.
Here you'll find every kind of beach to enjoy offering smooth white sands, warm golden beaches, and rocky shores to enjoy. You can choose between the warm Indian Ocean or the tumultuous and chilly waters of the Atlantic when planning your seaside trip.
Apart from sunbathing, swimming, and shore-based games, Africa's oceans offer a wealth of chances to enjoy fishing, whale and dolphin watching, cruises, water-sports, scuba diving, and snorkelling.
Travel To Africa the Way You Want To
When you visit this awe-inspiring continent, you can expect some things to proceed at the slow pace known as Africa-time. Yet, the continent is well acquainted with the demands of international visitors.
You'll find large international airports close to major tourist destinations, efficient car hire options, and a wealth of travel operators to get you where you're going in style.
Accommodation options cover the full spectrum of experiences from five-star hotels and game lodges to rough and ready remote campsites. If none of these suits you, there's a host of family-friendly destinations offering a great mix of convenience with an African flavour.
On the topic of flavour, you can easily stick with your familiar franchise favourites or internationally-styled dishes in many destinations. Alternatively, you could opt to try the incredible diversity of African cuisine.
Cooking over the fire is a widespread practice, and you simply must try some of the meat and vegetable dishes either slow-roasted or seared this way.
African hospitality is surprisingly inventive and abundantly accommodating. Your hosts expect you to ask for what you need, so they can meet your expectations.
As a result of Africa's long history of colonization and immigration, African food incorporates elements from around the world to create dishes you won't find anywhere else.
When you choose a destination like Cape Town, you'll find a head-spinning array of internationally-acclaimed restaurants and chefs to choose from. Add to that world-class wines, artisan gin, and home-brewed brandy and you've got all the ingredients for the culinary adventure of a lifetime.
Find Your Place in the Sun
Thanks to all the above, plus abundant sunny days to enjoy it all in, travel to Africa is bound to amaze, delight, and challenge you like never before.
Vast open spaces, bustling cities, and charming small towns all offer equal opportunities to discover the Africa that meets your expectations.
Browse our blog and start the search for your perfect African adventure, now.
Disclaimer
Please Note: The details shared herein were correct at the time of publishing. However, with time some of this information may change. We recommend confirming information with suppliers prior to making final travel arrangements. If you do happen to find an issue with any information we've shared here, please feel free to contact us so that we can make the relevant changes.