Africa – A Continent Of Immeasurable Beauty & Wonder
Africa is a place of exceptionally geographic and biological diversity, home to amazing creatures, stunning landscapes, and fascinating people. It's a bucket list item for every traveler who truly craves once-in-a-lifetime experiences.
In Africa, you'll find opportunities for exceptionally luxurious safaris, back-to-basics adventures, and exciting, unique activities. It's a place of lush abundance, and arid contrasts filled with amazingly adapted creatures and human innovation.
This continent is home to some of the oldest civilizations on earth, awash with natural mysteries, and overflowing with beauty. Many countries will surprise you with their well-developed infrastructure and advanced cities, while others offer a wonderful return to simpler times.
Once you start planning your first African adventure, you'll realize that there isn't only one way to experience what's on offer. Each country distinguishes itself in one way or another, ready to welcome all kinds of travelers.
There are countries where the emphasis is on wildlife, others that offer pristine beaches, and those with many historic and geological wonders to explore.
These are the best African countries to explore that this incredible continent has to offer:
Botswana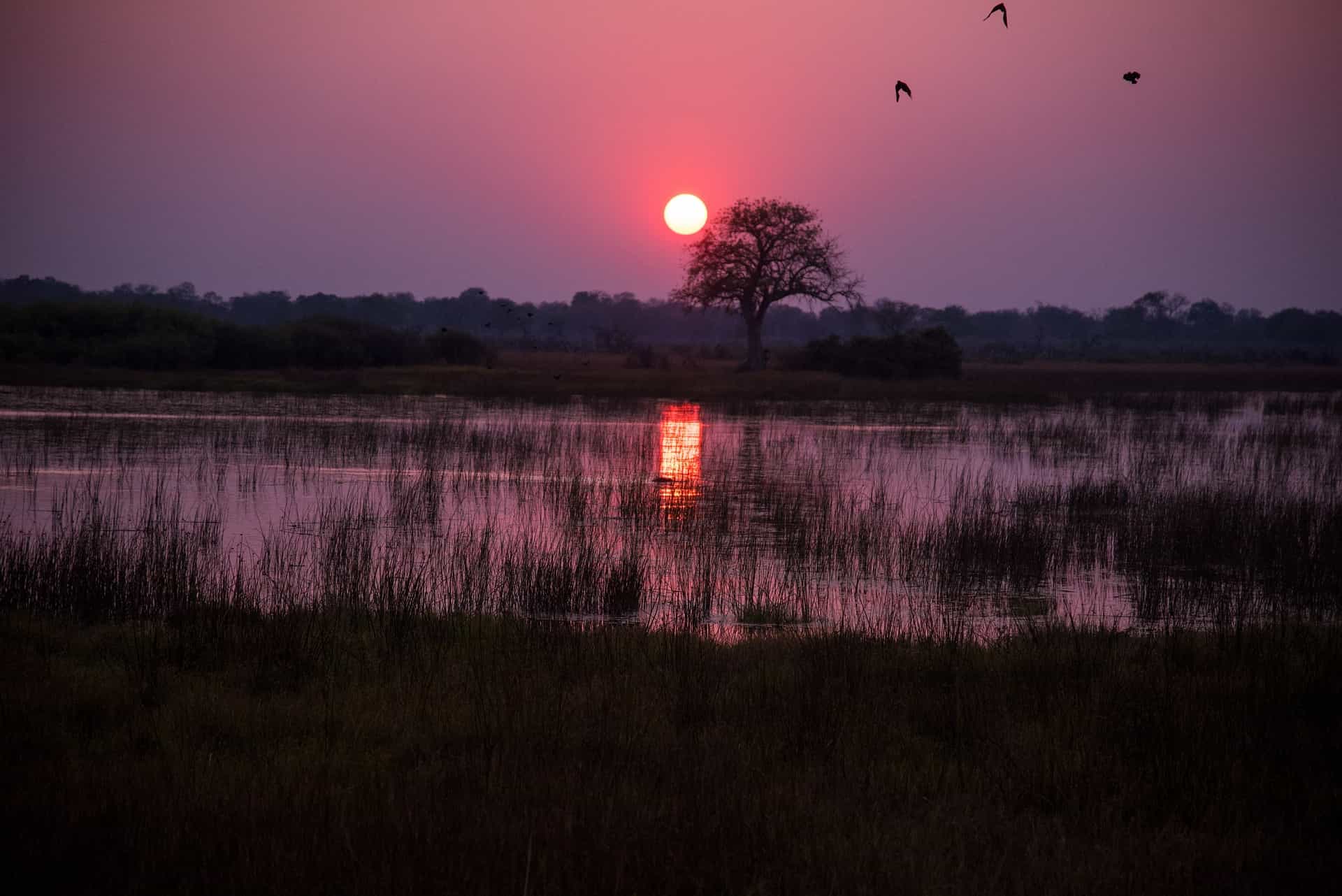 If you're looking for ways to enjoy the pristine wilderness in relative solitude, Botswana is an excellent choice for your safari. With few national parks and many private concessions, this country offers a range of exclusive experiences suited to those who have already tried a conventional African safari.
When you visit a concession, you're assured of a more immersive experience, and closer interactions with the local people, as well as unique activities suited to smaller groups. These include animal tracking, mokoro safaris, and al fresco dining in the wild.
Botswana's gorgeous landscapes include the fascinating Okavango Delta and Kalahari Desert, both filled with life forms best adapted to their surroundings. These environments form a sanctuary for some of the world's most endangered species, like wild dogs, lions, elephants, and rhinos. A strong governmental stance on conservation assures the ongoing success of Botswana's conservation efforts.
It's one of the best places on earth to see slaty egrets and wattled cranes as well as a plethora of other bird species.
When you visit Botswana, you can rest assured that some of the money you spend is used toward protecting the future of these species.
Egypt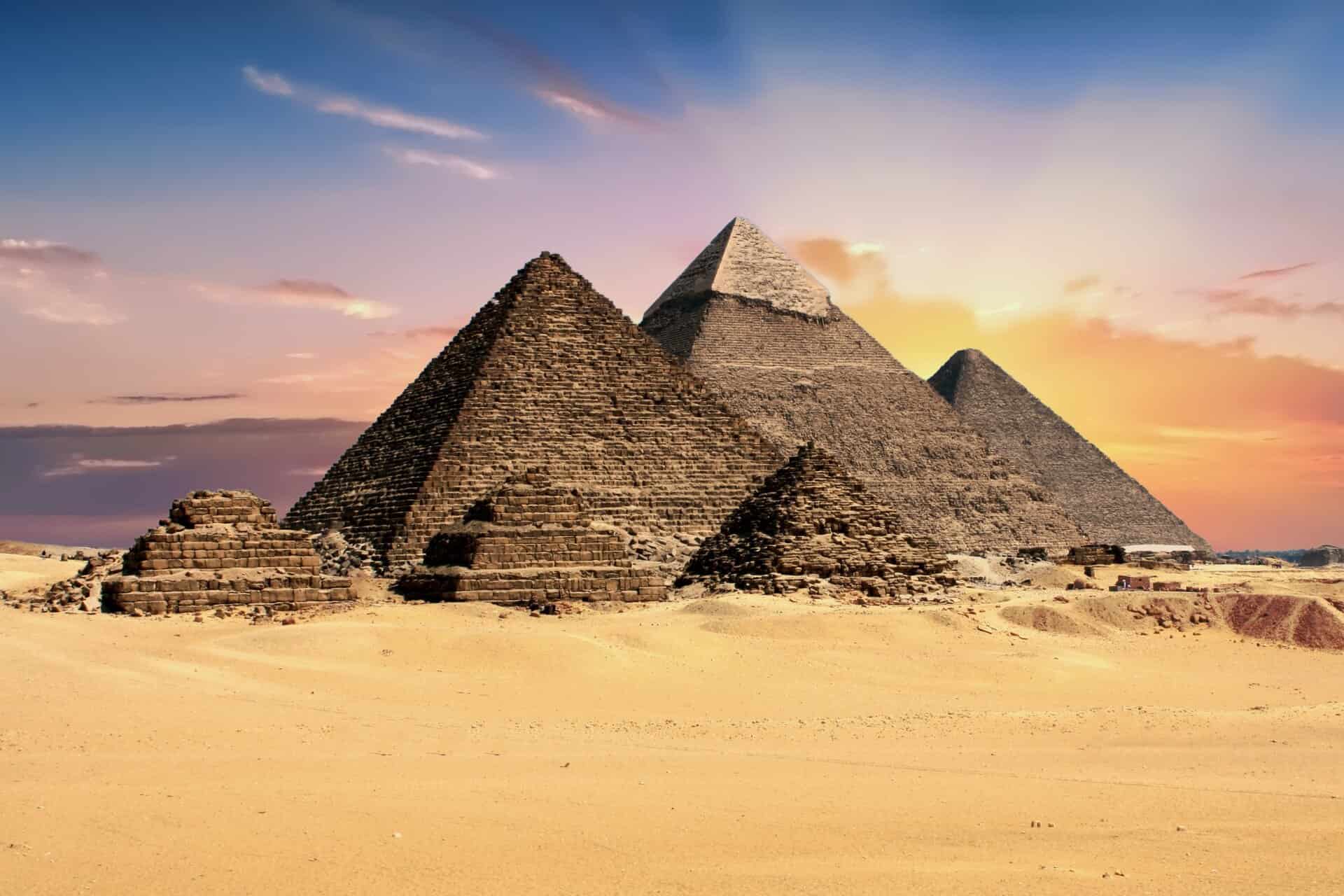 Egypt's ancient relics, fascinating past, and seemingly endless desert make it the second-most popular destination in Africa.
Five thousand years of history dotted with big names like Julius Caesar, Cleopatra, Alexander the Great, and many great pharaohs is enough reason to explore the historic sites of Egypt. It's also a safe and affordable destination with a well-established tourist industry and a warm, dry climate.
While Egypt isn't awash with wildlife, you can still enjoy seeing some unique specimens on a desert safari or opt for a camel ride to see the sights.
Most people visit Egypt to tick off some of its astonishingly long-lived architecture from their bucket lists, revel in the bustling markets of Cairo, and traverse the vast waters of the Nile River on sunset cruises and tours.
Hurghada is a desert paradise with golden-hued beaches and a welcoming climate, offering excellent coastal resorts and a range of activities including quad biking, boat cruises, snorkeling, and scuba diving.
Kenya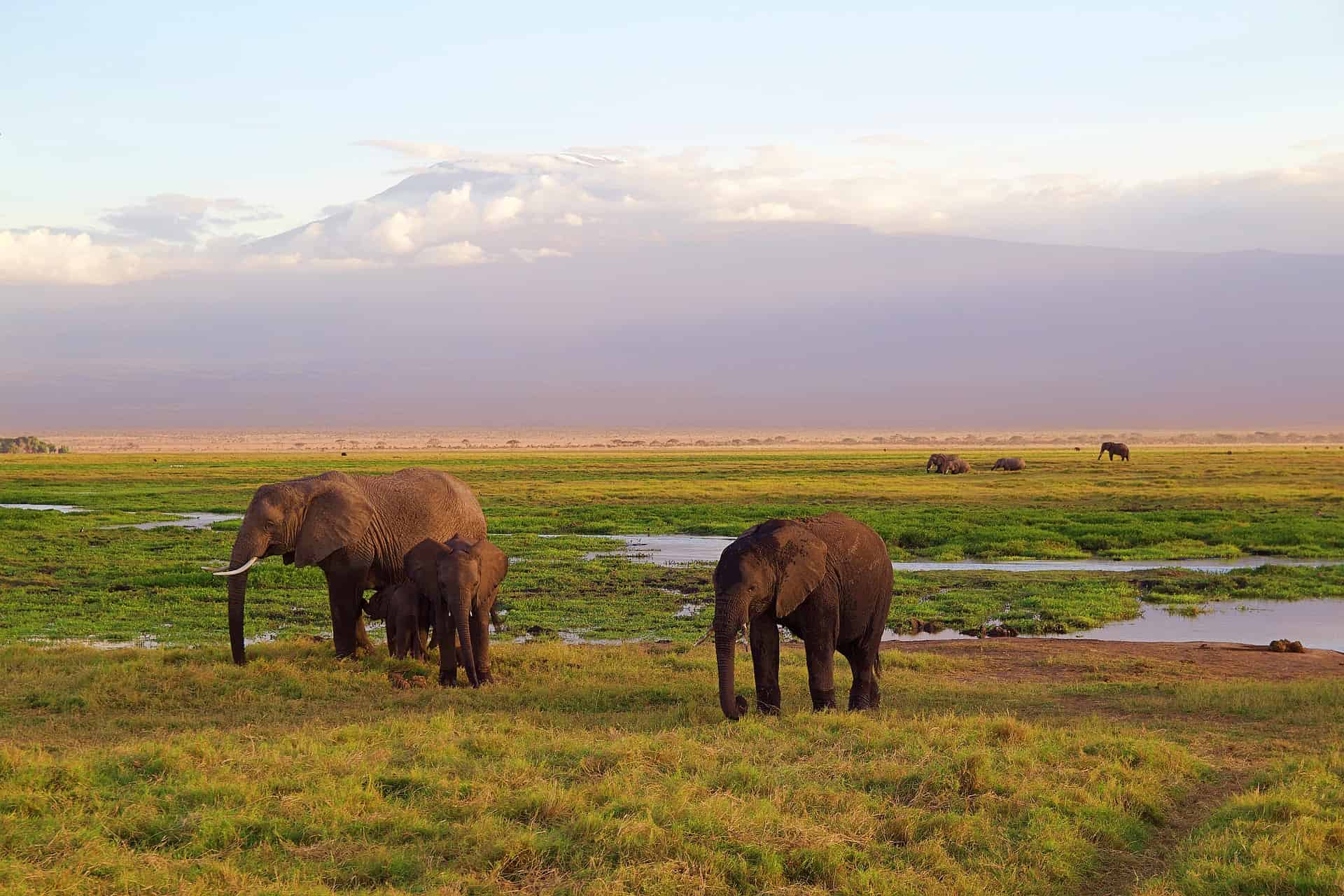 Kenya is among the most photographed countries in the world thanks to its beautiful rolling savannahs, towering mountains, and abundant wild animals.
It's a top destination for safari lovers wanting to experience the world's largest animal migration and all the action that comes with it.
The dramatic river crossings, fierce predators, and sheer volumes of grazing mammals are a photographer's delight. Birders will find their heads spinning in search of over a thousand species of birds, including the gorgeous flamingos of the Rift Valley.
Kenya offers classic, ''Out of Africa'' style tented safaris and guided walking safaris, but there's plenty more for tourists to enjoy in this country. Mt. Kenya presents a daunting challenge for mountain climbers, while culture buffs will revel in the chance to find out more about the great diversity of Kenya's local population.
Not only does Kenya abound with land-based safaris but its underwater conservation areas are a playground for scuba divers and snorkelers in search of brilliantly colored reefs with fish to match.
Mauritius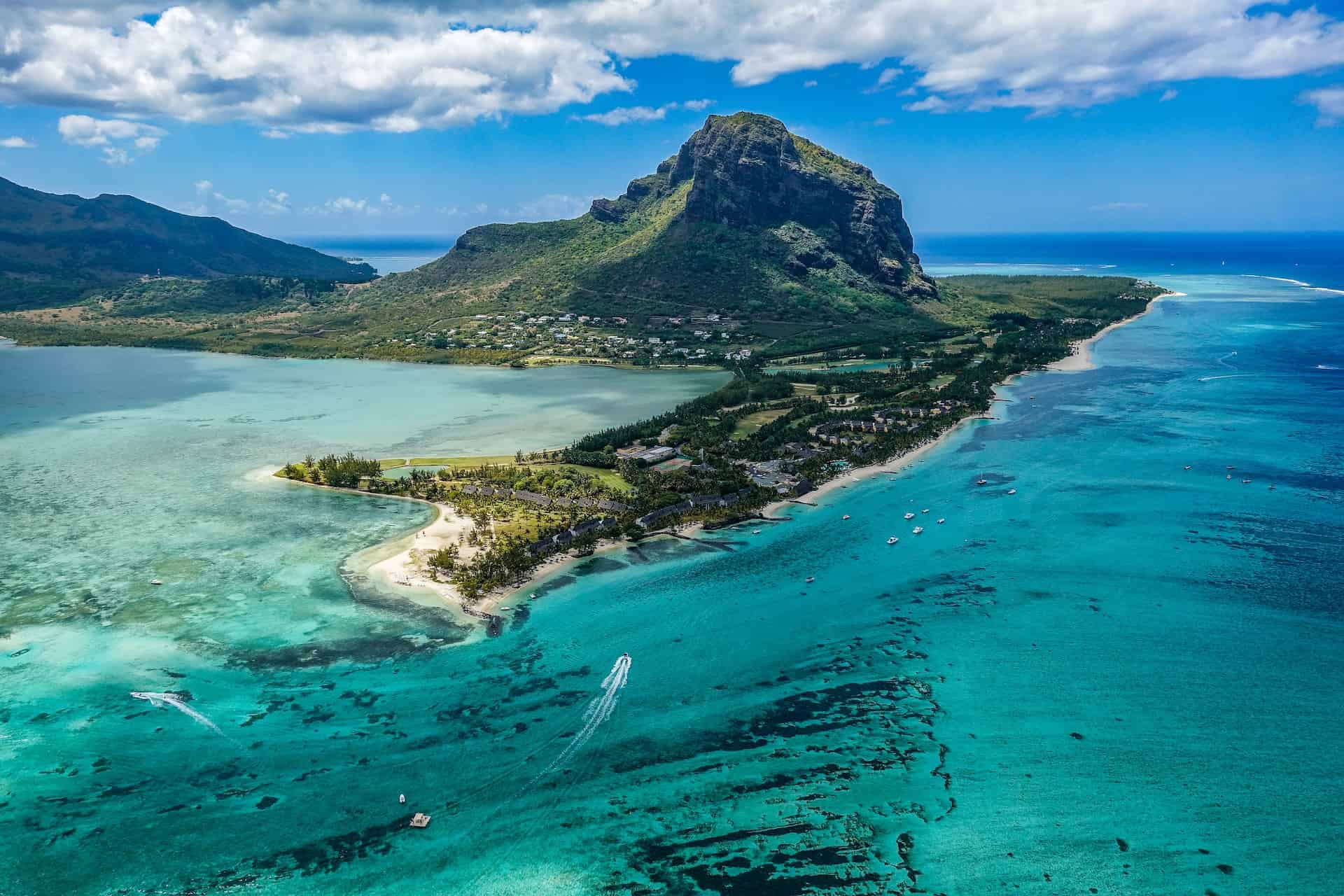 Statistically, Mauritius is the safest country to visit in Africa and the 28th safest country globally. The country has a low crime rate characterized mainly by petty theft, like pickpocketing.
It's also the most developed country in Africa, with a Human Development Index of 804. None of these reasons are why tourists flock to this beautiful country rimmed by snow-white beaches and glorious coral reefs.
Mauritius epitomizes an idyllic tropical destination with stunning beaches backed up against lush jungles, high-end resorts, and well-developed cities or charming villages.
The country is a treat for sun lovers, water sports enthusiasts, hikers, cyclists, and nature buffs. Birdlife is abundant with 155 resident species, of which 28 are endemic, and there are over 300 distinct types of flowering plants across Mauritius.
If you're dreaming of an island escape with all the bells and whistles, book your ticket to Mauritius today.
Mozambique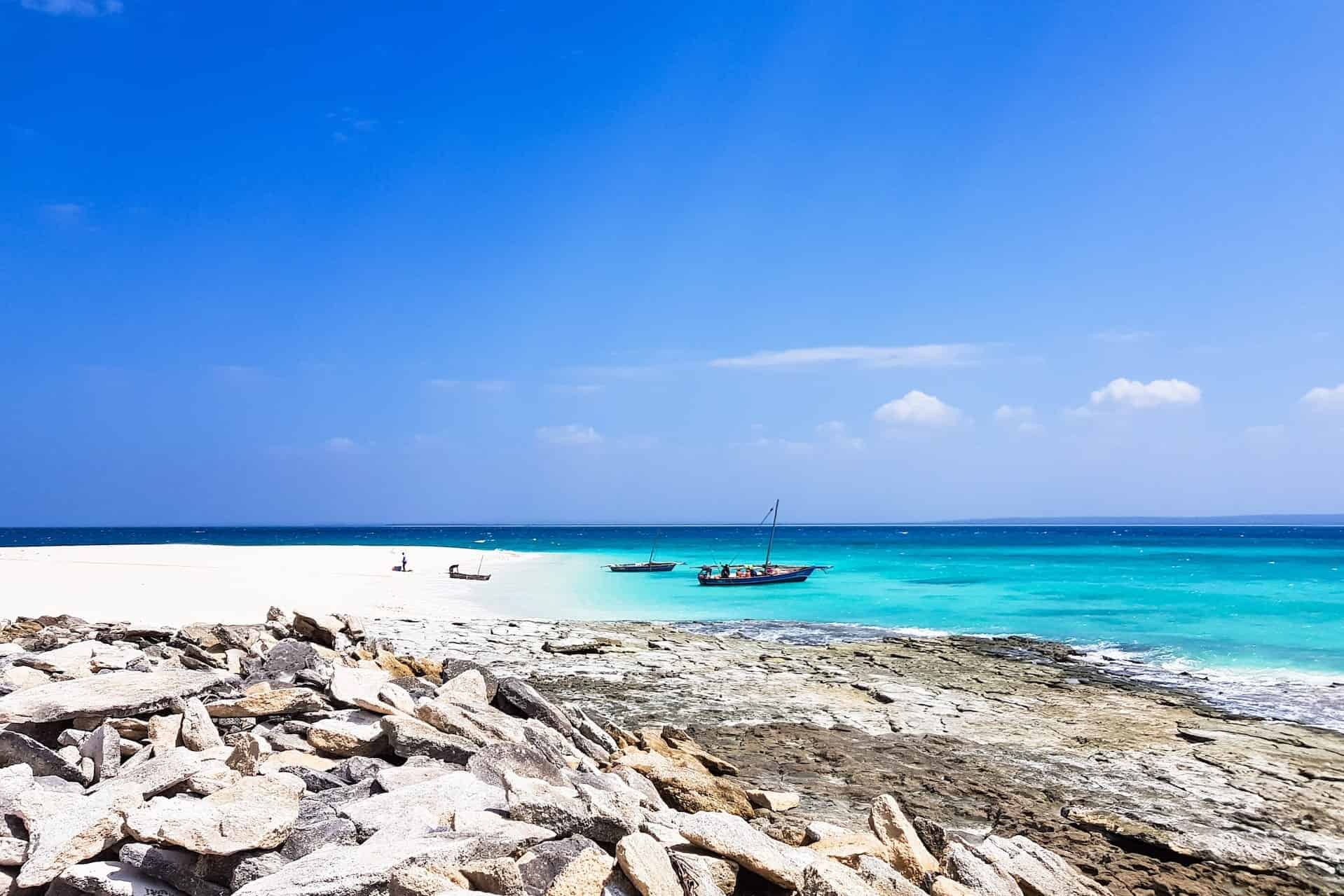 Mozambique has settled down into a comfortable rhythm more in keeping with its tropical climate and lush vegetation. It's one of the most sought-after fishing destinations in Africa, where the oceans deliver abundant catches of couta, king mackerel, barracuda, and dorado.
In the deep channels flowing off the Mozambiquan coast, anglers enjoy the best marlin and sailfish deep sea excursions in the world.
With 2 500 km of pristine white beaches, you'll find no shortage of off-the-beaten-track seaside cottages where you can enjoy days spent swimming and fishing, while the evenings promise relaxed fish barbecues under blazing stars.
Offshore, the islands of the Bazaruto and Quirimbas Archipelagos offer more of the same in an even more exclusive setting.
If you venture beyond the beaches, you'll also discover some amazing local artworks up for grabs and enjoy beautiful renditions of traditional music.
Morocco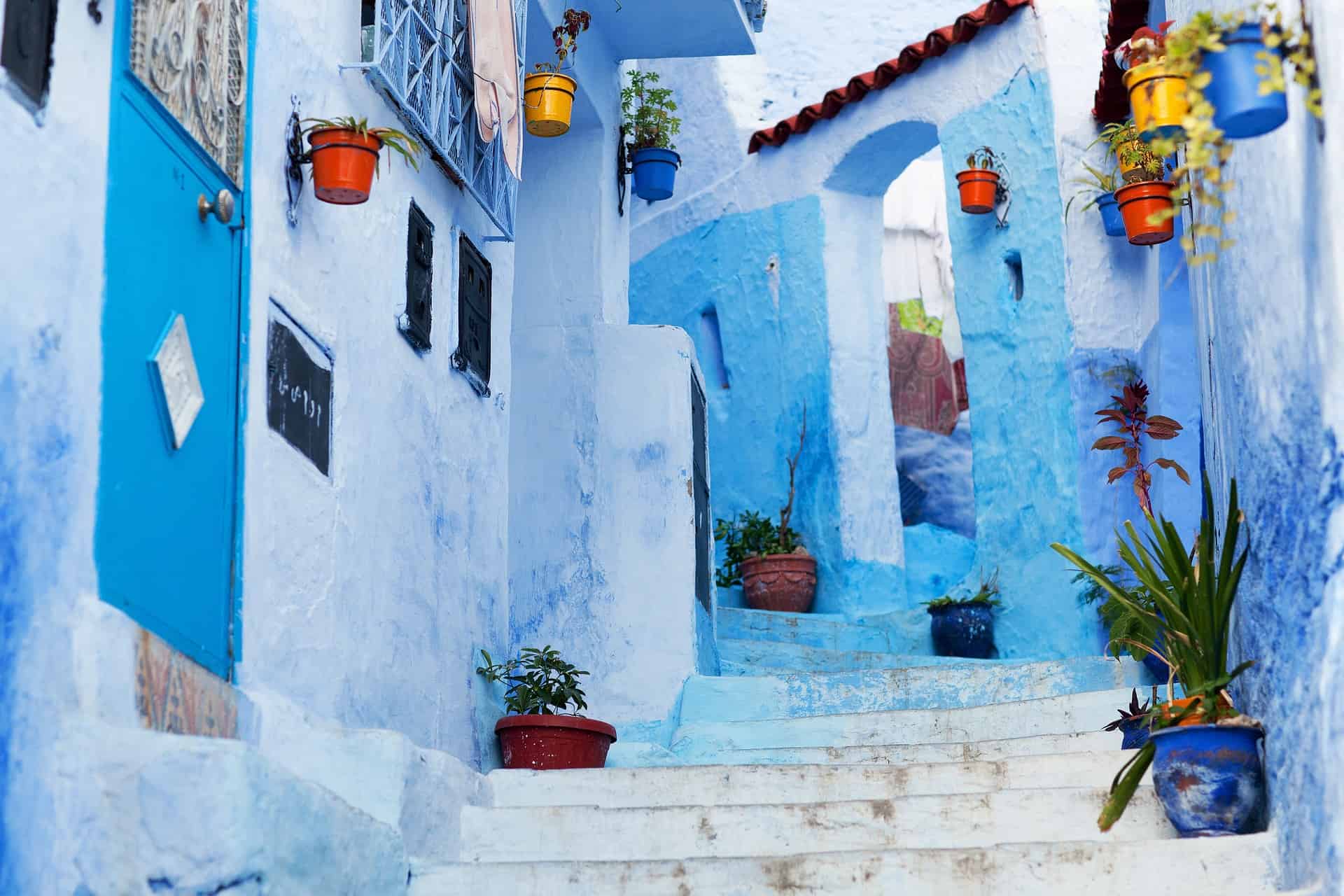 Morocco is the most visited country in Africa. It's a fascinating blend of European, African, and Arabic influences. The cities are awash with grand architecture, delicious food, and welcoming locals, while the deserts offer solitude and interesting photo opportunities.
If rich colors spring to mind when you think of Morocco, you're spot on. Every busy marketplace is ablaze with goods adorned in blues, purples, reds, and shades of the desert. A little further on, baskets overflow with mounds of spices in similar shades.
Wherever there are that many spices, delicious dishes must follow, and Morocco's local chefs won't disappoint even the most fastidious palate.
Cooking classes and guided tours are some of the top activities on offer in Morocco, but most visitors prefer to spend their time lapping up their gorgeous surroundings while exploring the cities, towns, souks, museums, and palaces.
Namibia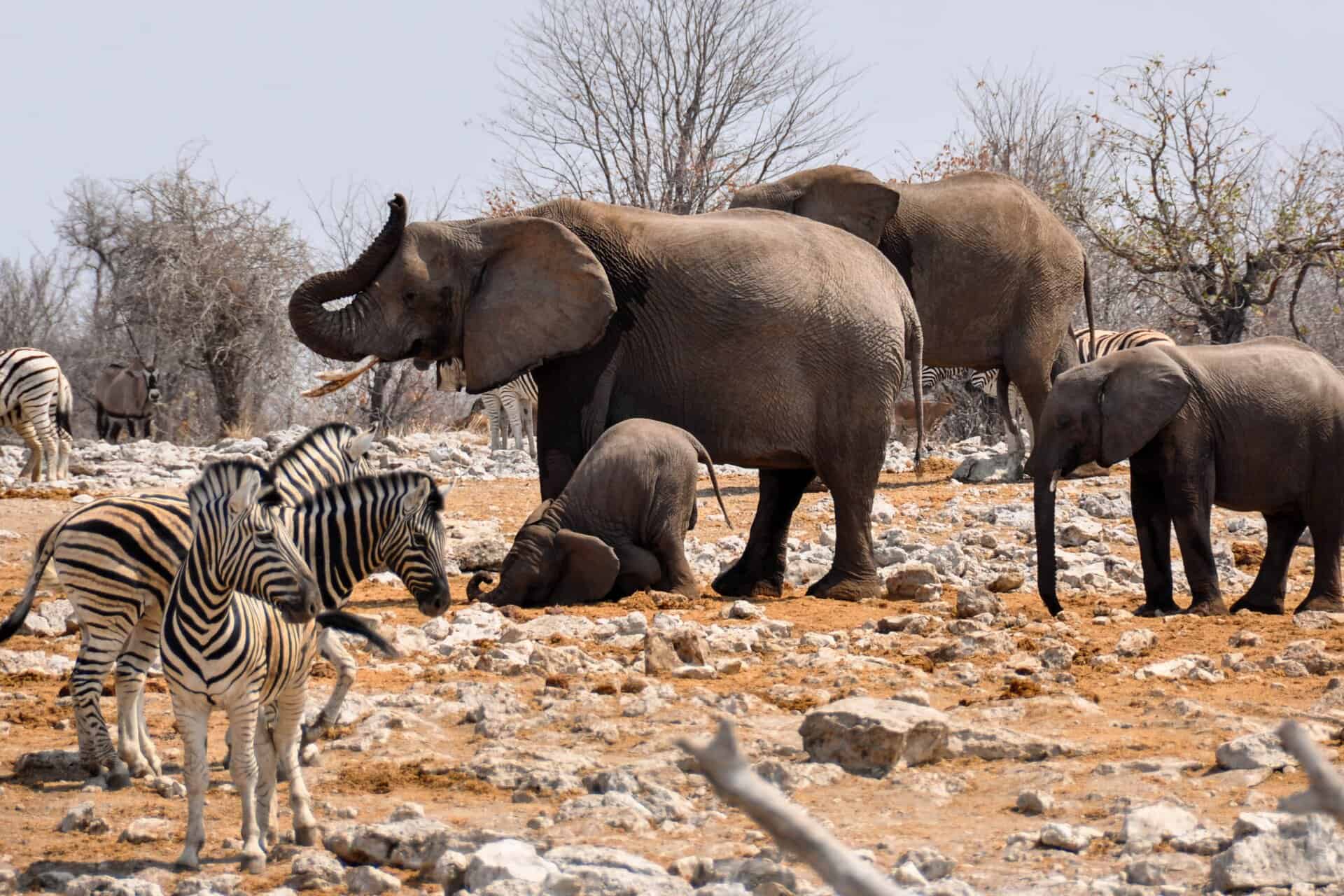 Increasing numbers of travelers are discovering the many attractions on offer in Namibia. It's rated as one of the best adventure destinations on Earth, with abundant opportunities for adrenalin-inducing activities like sky diving, quad biking, and dune boarding near the seaside town of Swakopmund.
The Namib Desert is the main event in Namibia, sweeping across its western shoreline and stretching about 150 km inland. This expanse of sand showcases towering dunes, rugged shorelines littered with shipwrecks and long-forgotten ghost towns. It's home to dozens of species specially adapted to live in this arid environment.
In the southern reaches of the country, the Fish River Canyon rips through the plains, offering opportunities for hiking, photography, birding, and marveling at the wonders of nature. Hot springs are a refreshing pit stop for adventurers heading south for white water rafting on the Orange River.
In the north, the Etosha National Park surrounds a salt pan so large it's visible from space and is home to all the most sought-after safari species, except hippos. Nearby, you'll find a staggering collection of rock art secreted among hills and mountains that beckon to avid climbers.
There's one last surprise up Namibia's sleeve. When you venture to the far north-eastern part of the country, you'll find a lush wonderland abuzz with water, wildlife, and birds.
Seychelles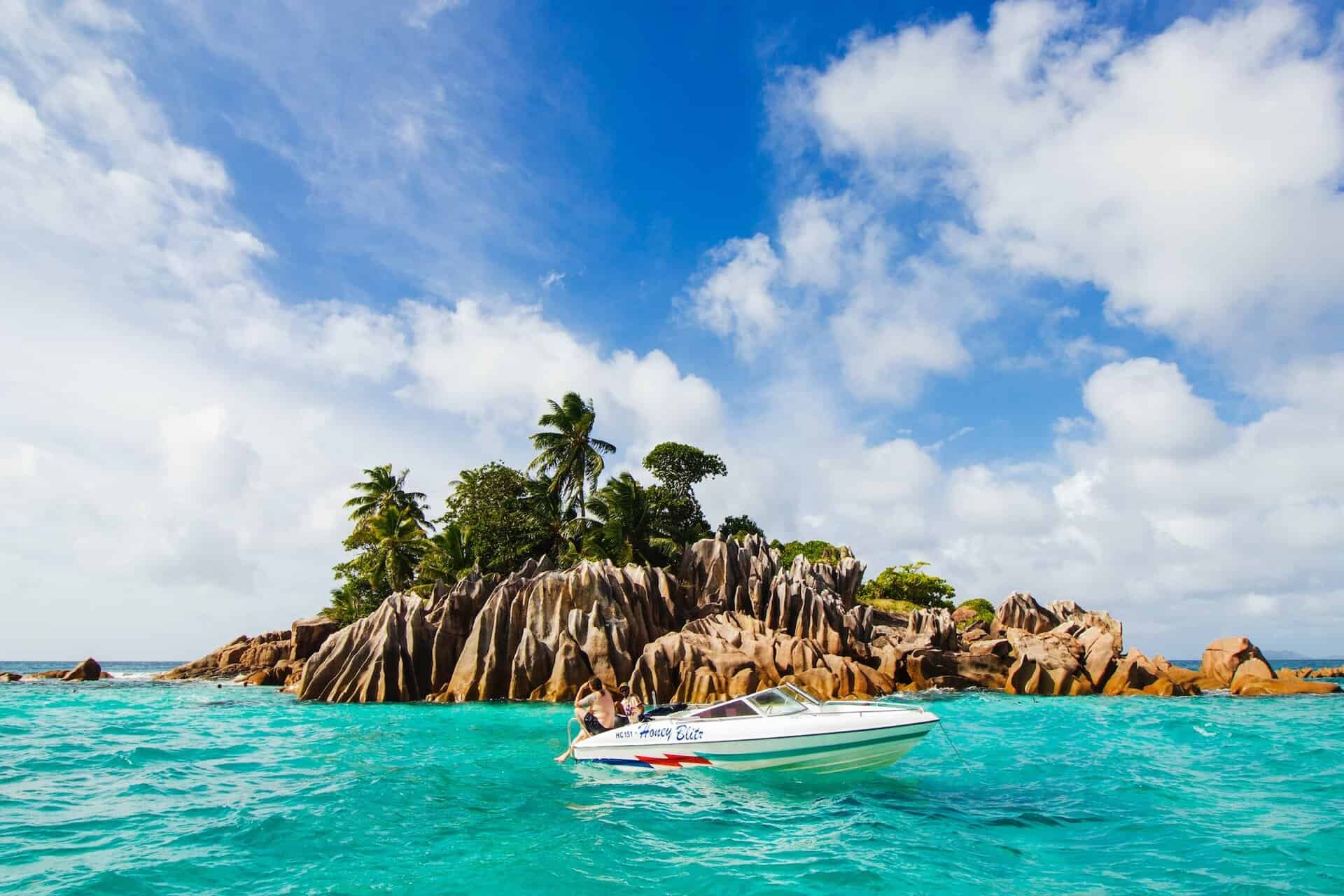 Another top island destination, Seychelles is the smallest country in Africa, located about 1 500 km offshore. Seychelles comprises 115 islands, making up a gorgeous archipelago with lovely beaches and thriving coral reefs.
The interiors of these islands are mountainous and lush, with many of them designated as nature reserves to protect the unique species that inhabit these heights.
Scuba diving and snorkeling are the top activities in Seychelles but it's also a fantastic place to enjoy water sports, sunbathing, photography, and walking. The larger islands offer an excellent choice of restaurants, bars, and hotels, while the smaller ones are ideal for island-hopping excursions.
South Africa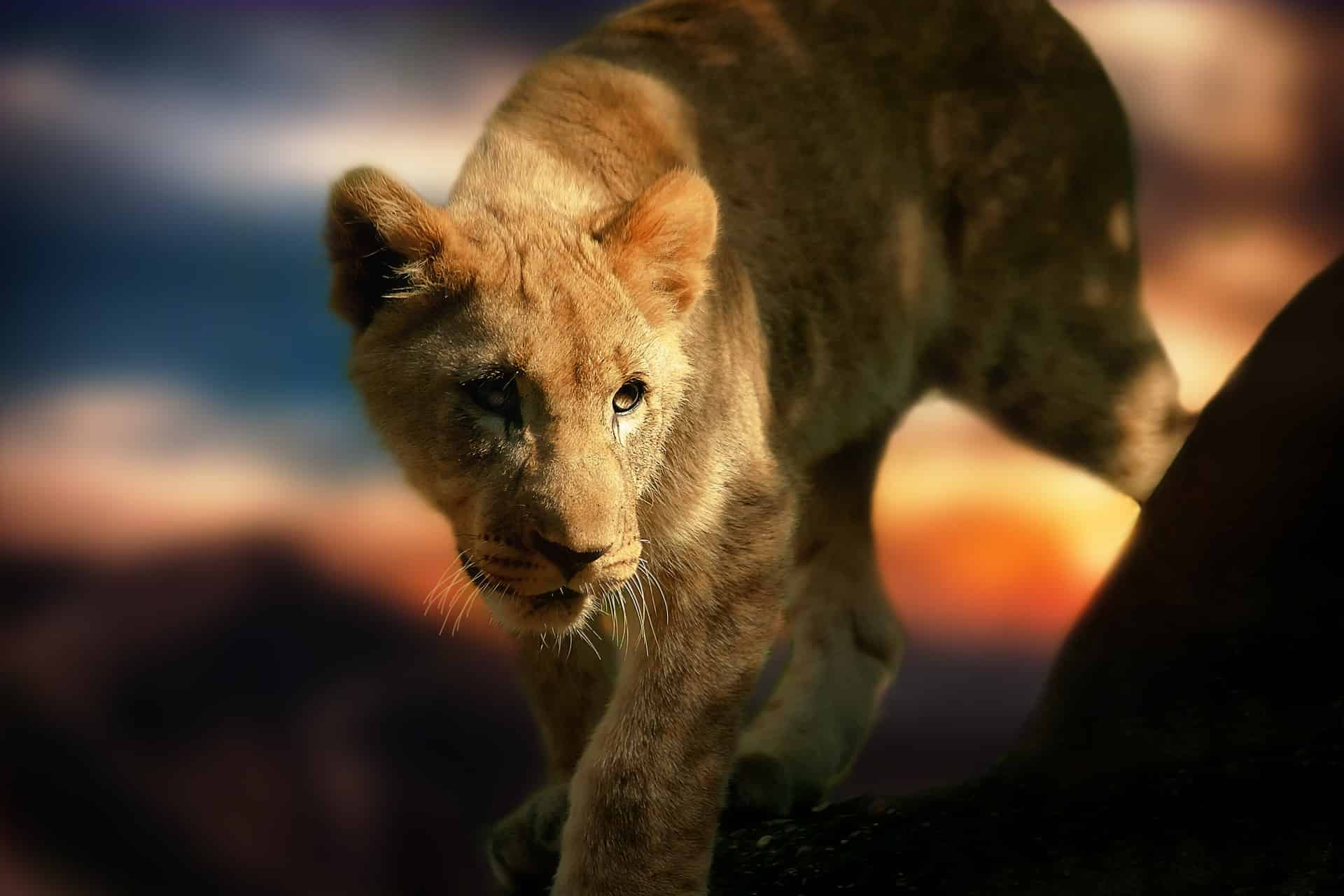 With a little something to offer everyone, South Africa is Africa's third most visited country. Cape Town is one of the world's most popular destinations offering culture, history, art, beaches, and world-class cuisine. Nearby, beautiful winelands are the birthplace of internationally acclaimed wines, brandies, gin, and beer.
Venture inland and you'll find vast springtime flower fields, soaring mountainscapes perfect for climbing, photographing, or admiring and the great wildlife destinations of the lowveld.
South Africa's Kruger National Park is a top destination for safari-goers offering a vast range of accommodations varying from camping to five-star all-inclusive resorts. You'll find a host of other private reserves and national parks where you can enjoy a celebration of this country's staggering flora and fauna diversity.
The country's long coastline, lapped by two oceans is a playground for angling, swimming, and every conceivable aquatic sport. Scuba diving and snorkeling are offered as well as deep-sea fishing, dolphin and whale tours, and sailing.
Tanzania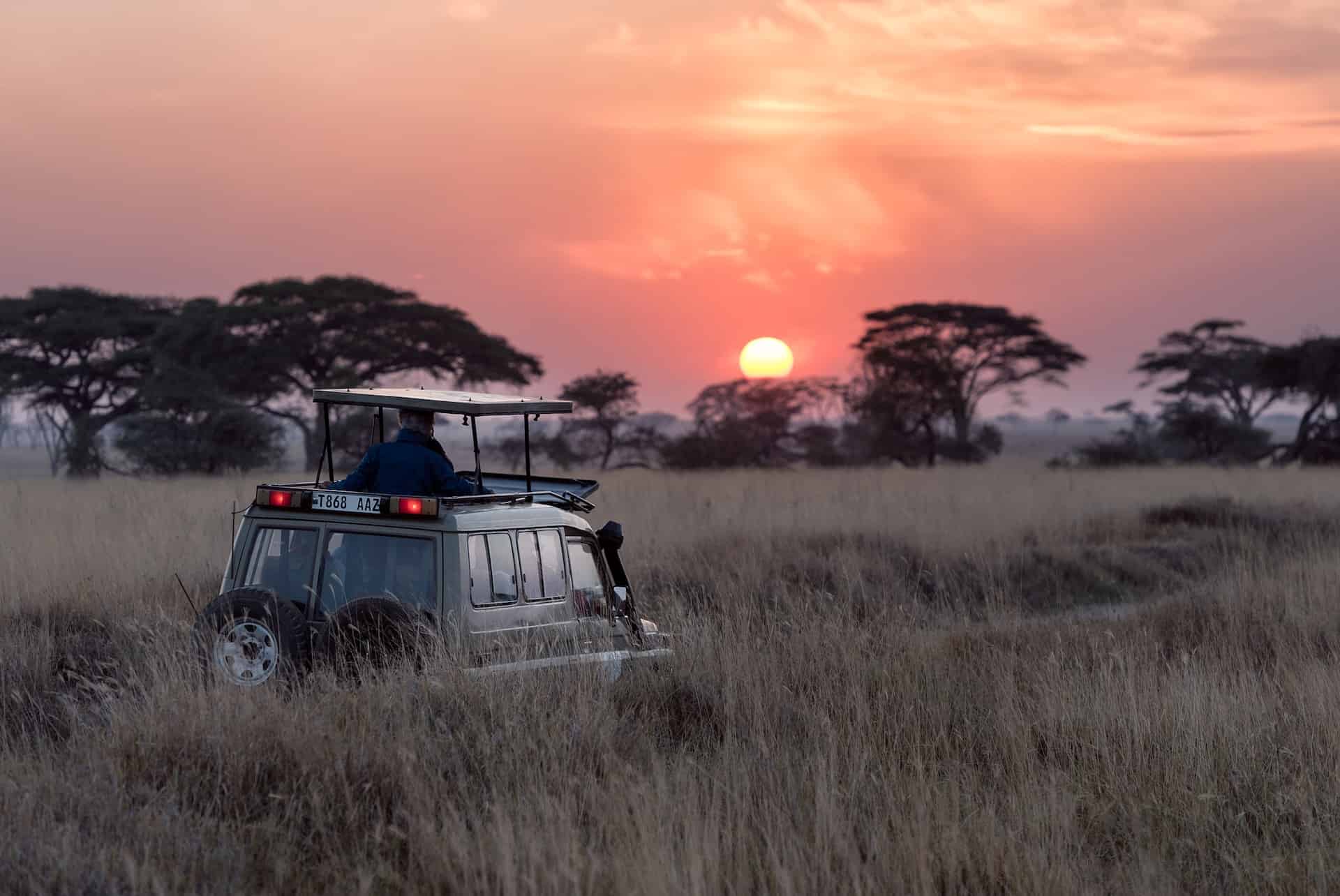 Tanzania is another acclaimed African safari destination offering outstanding wildlife viewing opportunities at Ngorongoro Crater and the Serengeti National Park. While the Serengeti is famous for the annual wildebeest migration, it's also a top spot for ticking the Big Five off your list.
Ngorongoro Crater offers similar wildlife viewing experiences made all the more scenic by its unique landscapes and their volcanic origins.
Mt Kilimanjaro, Africa's highest peak is something you simply have to photograph while visiting Tanzania, but you can also take a five-day guided trek to the peak if you enjoy extreme exertion.
The warm Indian Ocean beckons to beach lovers along the coastline of Tanzania, while the Zanzibar archipelago offers excellent scuba diving, island-style relaxation, and spice tours.
Tanzania includes three of Africa's Great Lakes and is also home to several impressive archaeological sites like Olduvai Gorge, which contains the earliest evidence of our prehistoric human ancestors.
Zimbabwe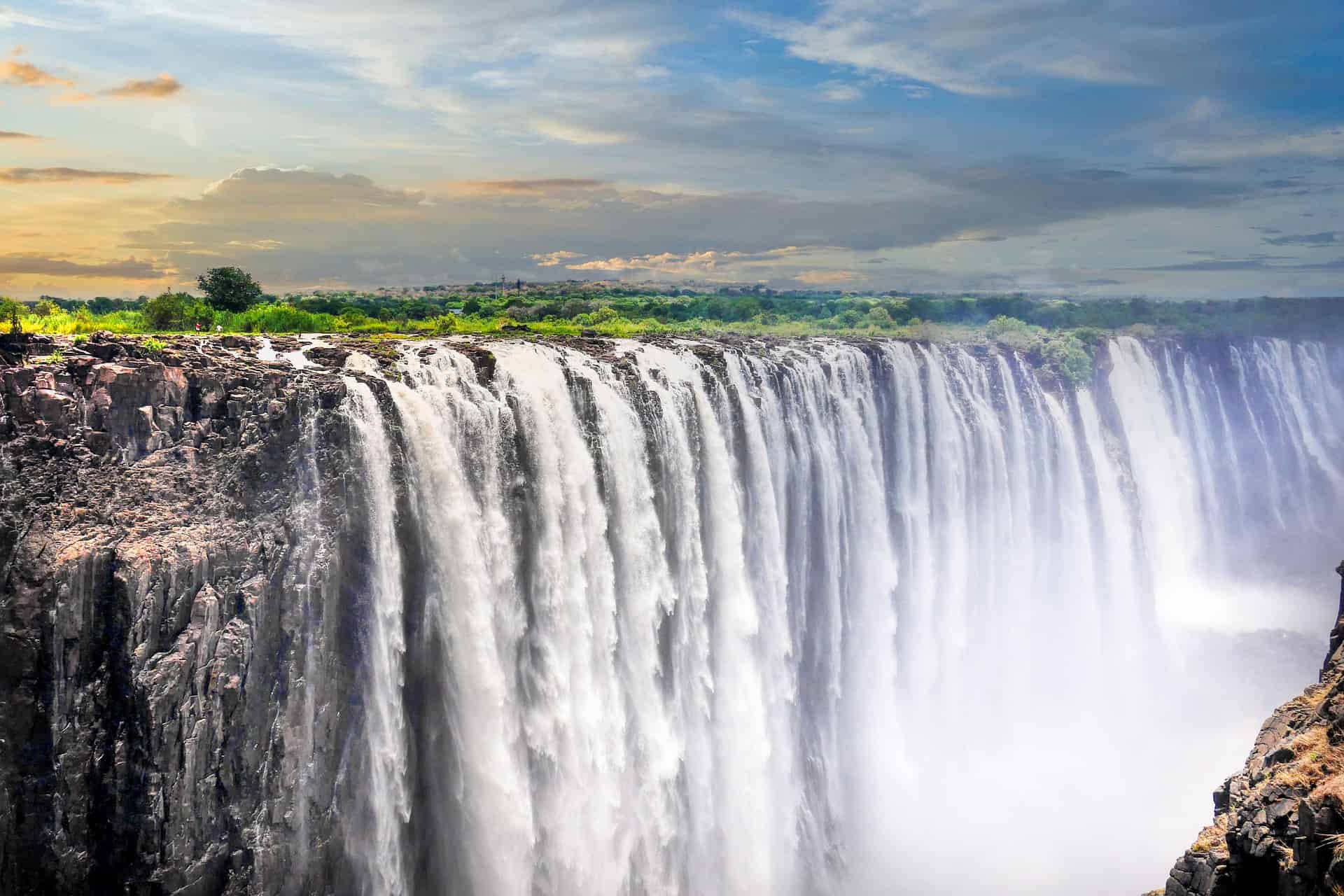 Despite its trials, Zimbabwe retains a welcoming atmosphere thanks to its population of supremely friendly and hospitable people. You'll meet some of them as you explore the game lodges and hotels of Zimbabwe at Victoria Falls as well as national parks and private reserves scattered across the country.
Victoria Falls is a major drawcard to the country, offering adrenalin-pumping fun in the form of abseiling, rafting, hiking, air flips, and bungee jumping. You'll also find opportunities for tiger fishing, river cruises and safaris along the mighty Zambezi River which borders Zimbabwe and Zambia.
The Great Zimbabwe historic site is another big attraction on offer in Zimbabwe. This once bustling trading hub is now a mysterious collection of rock structures that leave one guessing as to their purpose and origins.
Zimbabwe is an excellent choice for those craving a diverse, enjoyable, and picturesque African adventure.
Zambia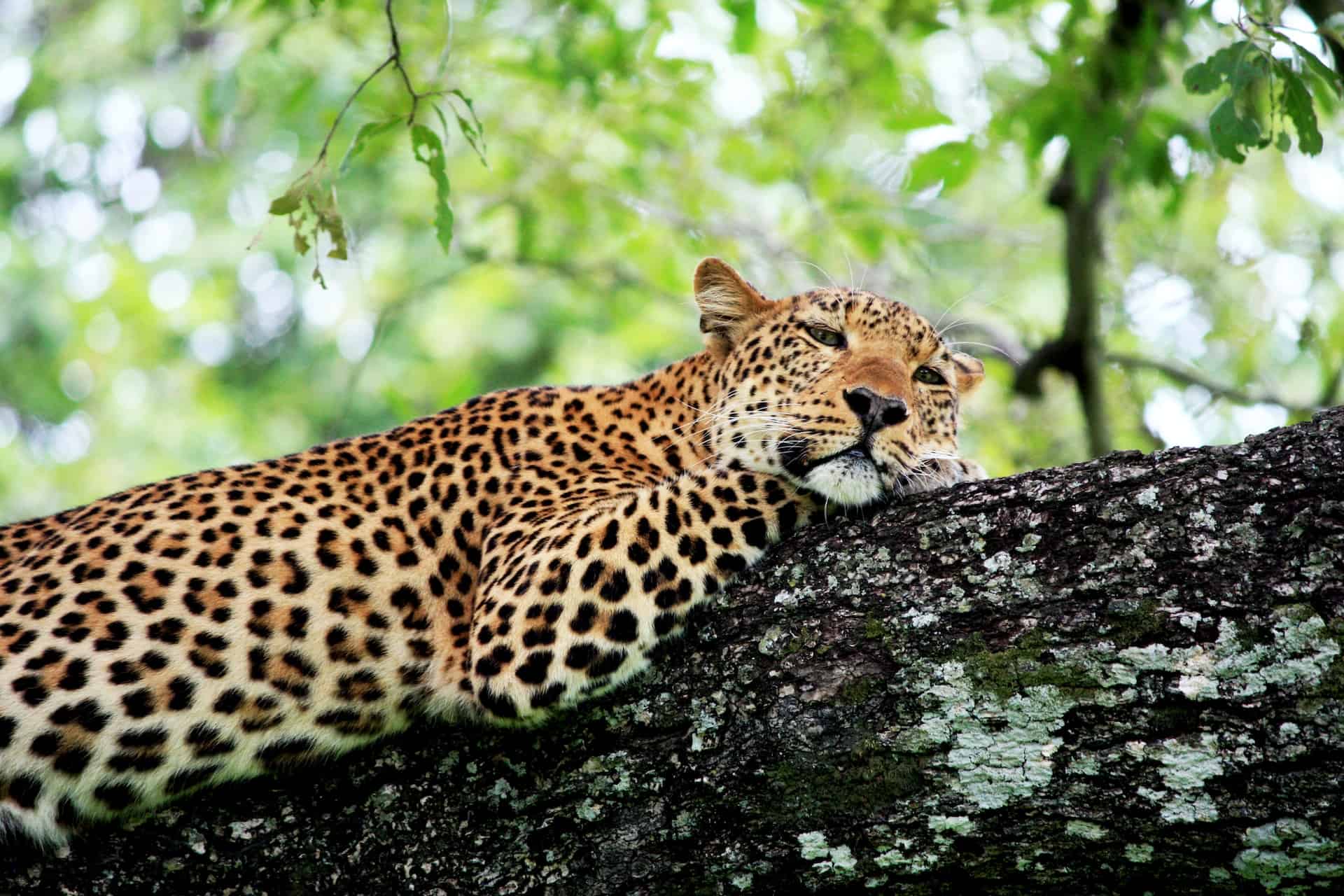 The home of the walking safari is the best place to do exactly that. Zambia's national parks are huge, diverse, and perfect for exploring on foot alongside some of the world's most experienced game guides.
It shares the Victoria Falls with Zimbabwe, so you can look forward to stunning views of this World Wonder, excellent photographic opportunities, and diverse activities when you visit this part of the country.
Likewise, Lake Kariba is an excellent place for fishing, spotting birds and wildlife or relaxing on a houseboat.
When you're not admiring the natural attractions, Zambia's cultural diversity will blow your mind. With 72 different ethnic groups represented here, you'll find no shortage of incredible art, music, and cuisine to enjoy.
Safety During Your African Travels
Safety is the elephant in the room when it comes to travelling to Africa. There are some countries with a reputation for targeting tourists and there have been incidents involving tourists in others.
However, most crimes committed on the continent do not involve tourists, and you'll find that most African people are exceptionally welcoming and hospitable. Be sure to exercise the necessary caution wherever in the world you travel and heed local advice regarding safety issues.
Would you like some more useful advice to help you plan unforgettable trips to the best African countries? Keep browsing our travel guide.