8 Reasons Why Etosha National Park is one of Africa's Best Safari Destinations
Etosha National Park is one of Namibia's best-loved icons boasting just the right blend of wide-open spaces, thrilling animal attractions, and modern amenities. There are many more reasons why Etosha National Park deserves a place on everyone's travel bucket list and here are some of them.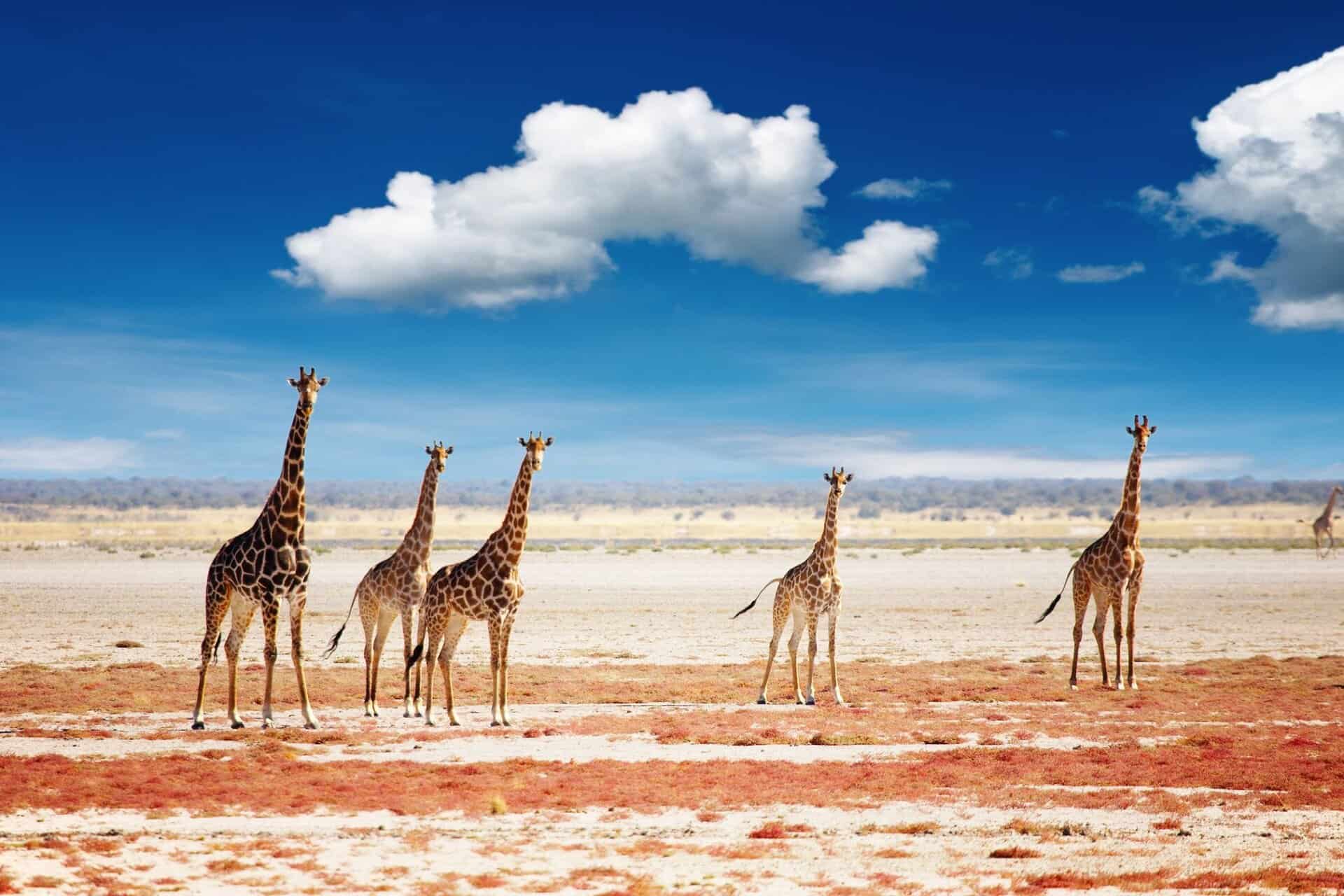 1. Etosha Pan, of Course
Known locally as the ''great white place'' Etosha Pan is food for the soul. This vast salt pan stretches for 120km, shimmering snow white in the Namibian heat, and offering a perspective on the vastness of nature and just how amazing planet Earth really is.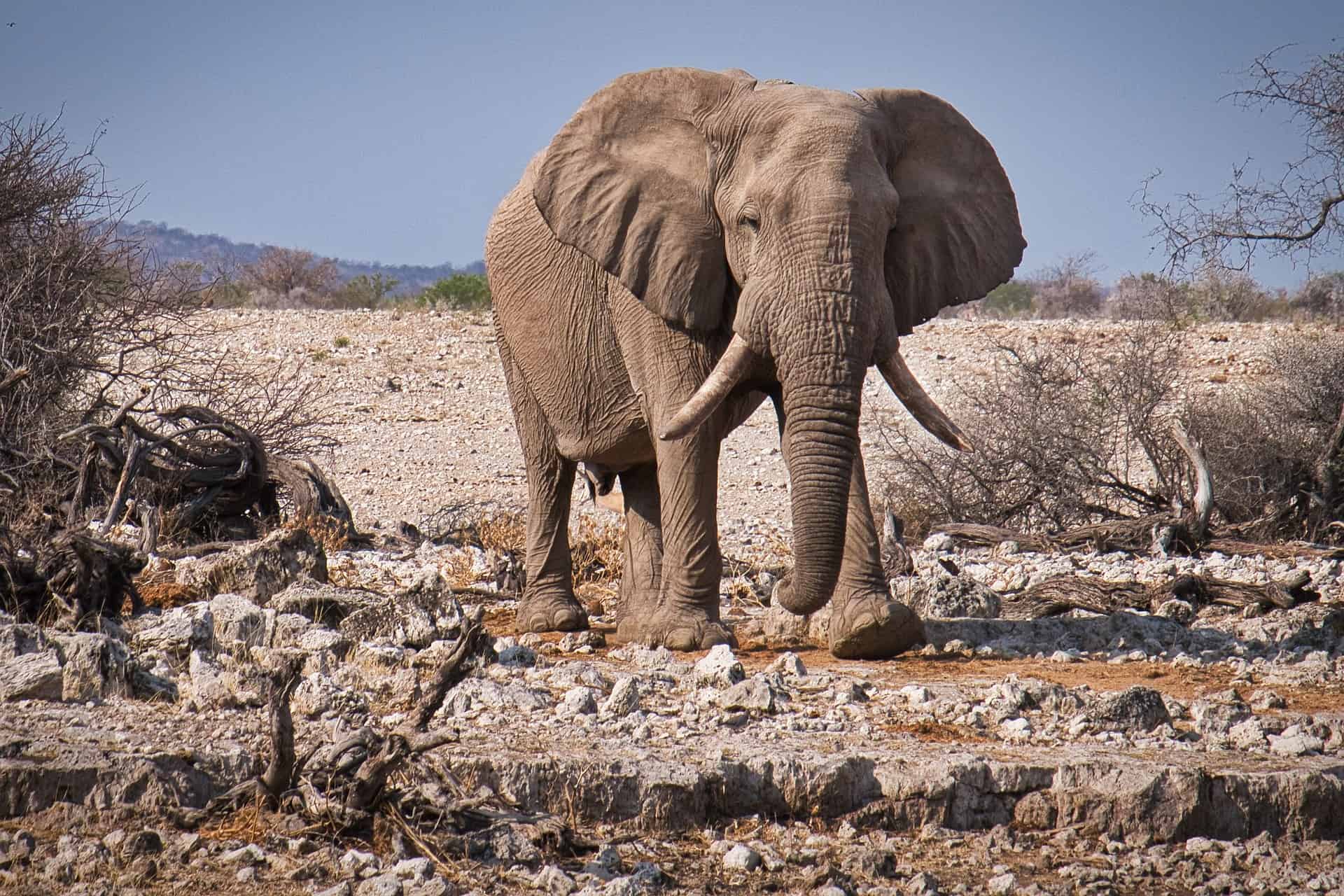 2. Abundant Bird and Animal Life
The number of creatures indigenous to this wildlife haven is mind-boggling. From huge elephants, dusted ghostly white with the sands of their surroundings to scuttling ground squirrels, you'll find plenty of species to amuse, amaze, and delight you.
Etosha National Park is home to 114 different types of animals, among them all the best-known African species. Some of the most sought-after sightings include lions, leopards, elephants, hyenas, cheetahs, springbok, eland, kudus, oryxes, and rhinos.
Lesser-known species include rare, black-faced impalas and mountain zebras while smaller mammals are represented by bat-eared foxes, honey badgers, jackals, and warthogs.
Bird life is abundant, particularly when the summer migrants flock to enjoy the abundance of the waterlogged pan. Bright pink flamingos arrive in their thousands to breed and feed at Fisher's Pan, and 35 different types of raptors soar above searching for their next meal.
During the busiest times, you'll get the chance to see over 300 different species of birds.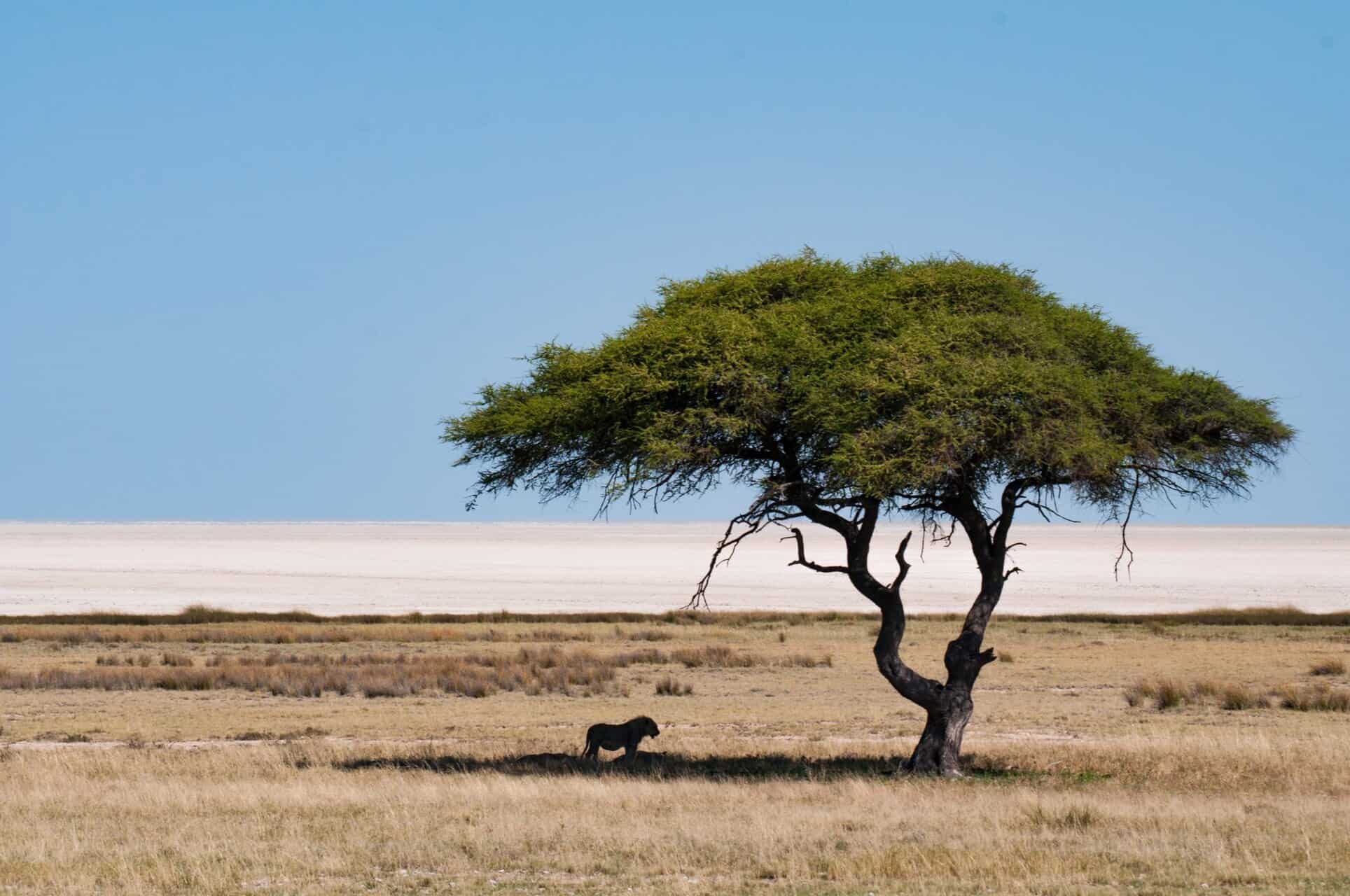 3. Wide Open Spaces
Despite the abundant enjoyments on offer, Etosha National Park remains relatively undiscovered by the tourist crowds, so you're assured of plenty of wide-open space all to yourself.
The vastness flat expanses of the park create an uncrowded sense of space where your soul can fly free, unfettered by the worries of daily life.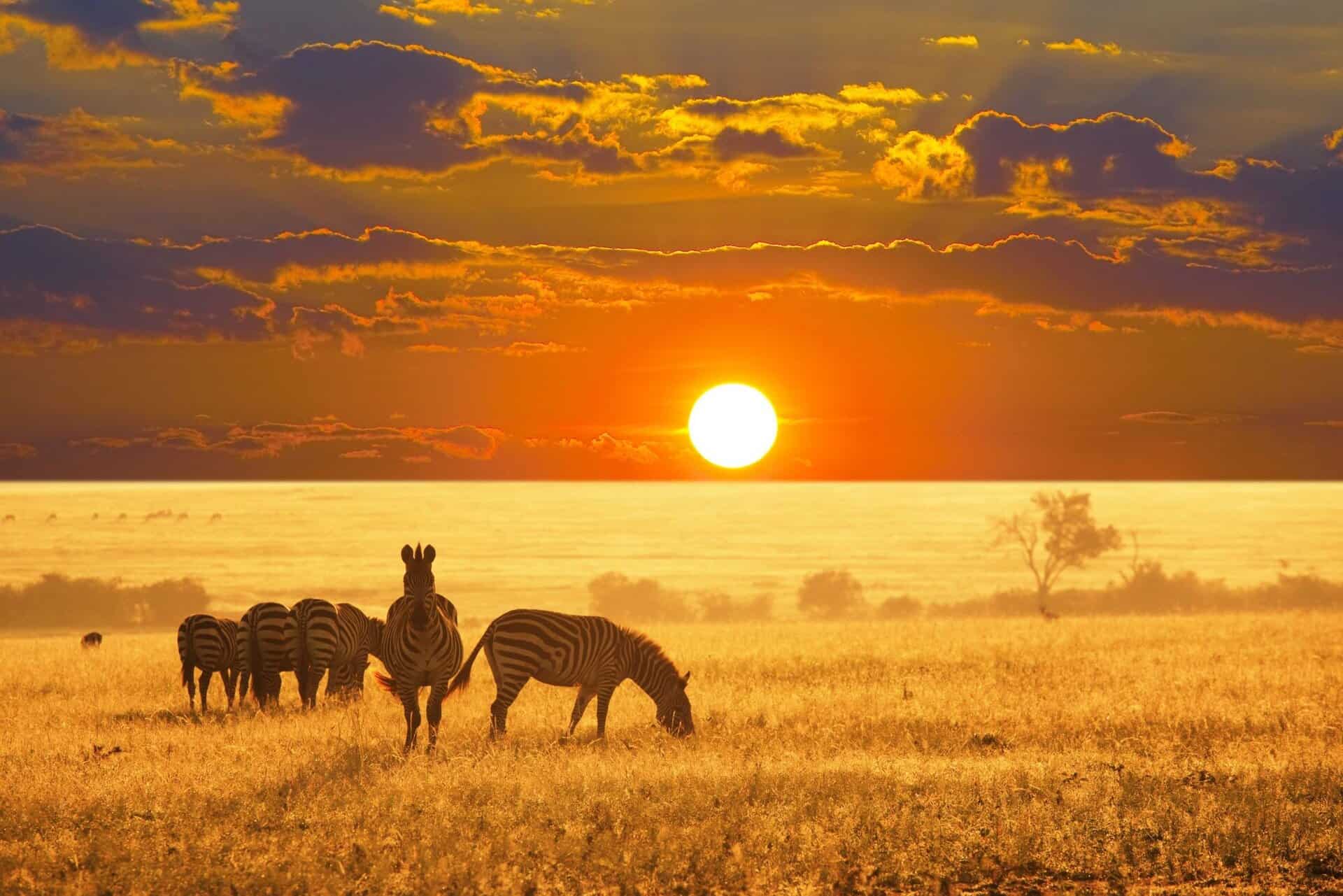 4. Stunning Sunsets
In general, Africa is known for its stunning sunsets, but these glowing occasions are taken to another level entirely when the sun inches towards the arid horizon in Etosha National Park.
No camera can capture the astonishing array of pink, orange, and lilac shades that accompany the end of a day in Etosha. You quite simply have to witness it for yourself.
5. Numerous Waterholes
Watering holes are the one place where one is guaranteed to spot wildlife during the dryer parts of the year, and they're a good bet all year round too.
Etosha boasts numerous natural and manmade water sources, including 24-hour floodlit waterholes at every camp. Here, you can spend hours relaxing in nature, waiting for the next big thing to appear in search of refreshment.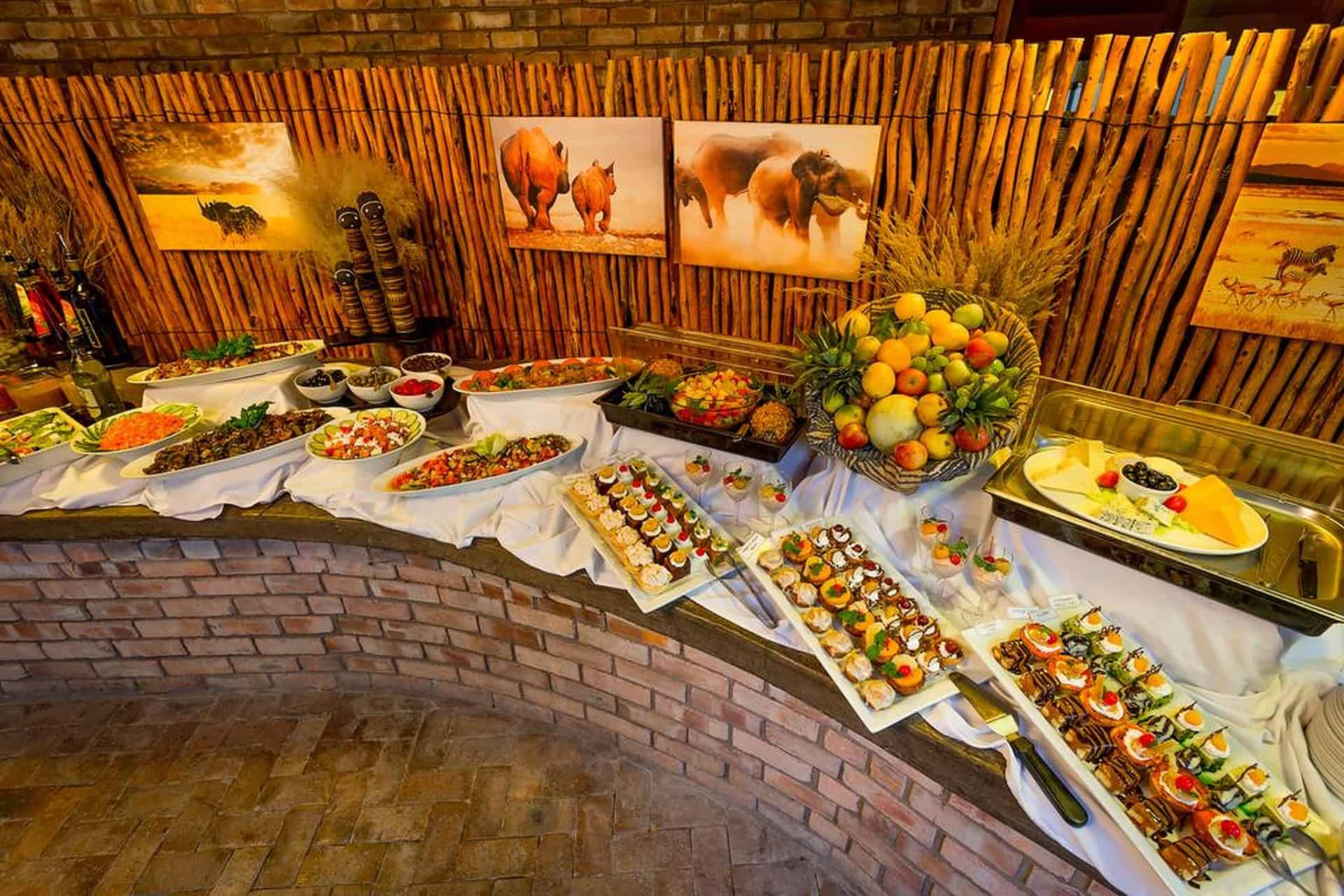 6. Plenty of Dining Options
You'll find plenty of places for refreshment both inside the park and nearby. Namutoni, Okaukuejo, and Halali camps have restaurants on site, while the smaller camps offer picnic facilities if you're looking for a lunchtime break during your travels.
The exclusive Dolomite Camp offers in-house dining for guests only.
Outside the park, you'll find host of accommodation establishments of every level serving up meals at their onsite restaurants.
7. Warm Namibian Hospitality
From the moment you arrive at the gate, your smiling hosts treat you like royalty. All the managers and employees working at Etosha National Park are well-versed in hospitality and will go out of their way to ensure you have an unforgettable stay in this abundant African paradise.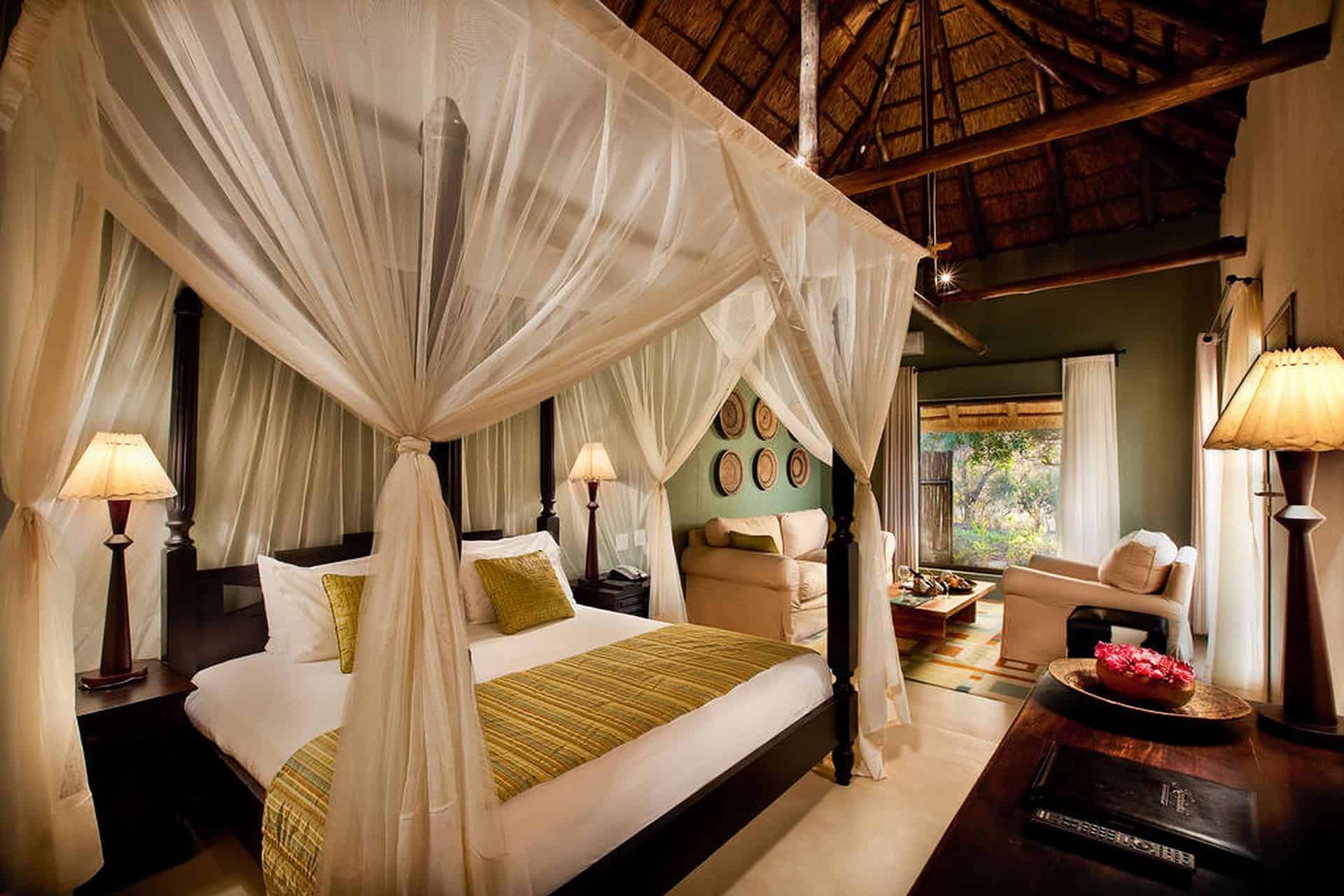 8. Accommodation Options to Suit Everyone
No matter what your idea of the ideal African safari is, you'll find somewhere appropriate to stay in Etosha National Park. You can book rustic campsites, self-catering cottages (some with views over water sources), and luxury all-inclusive stays.
On the perimeter of the park, you'll find the same wide selection of options offering guided and self-drive game viewing opportunities in the park.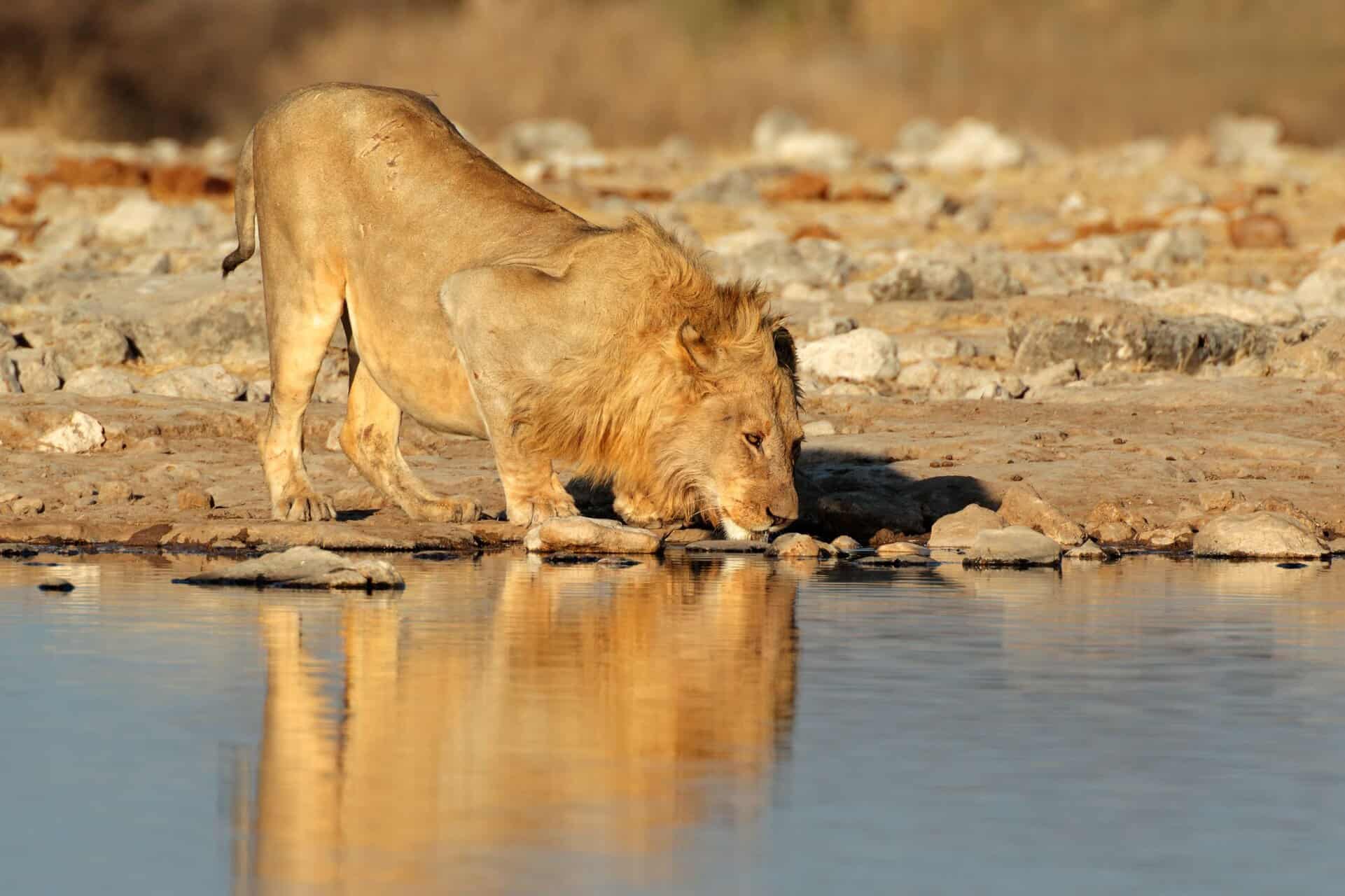 Make Plans to Visit Etosha National Park Today
There's no doubt that you should make a space for Etosha National Park in your Namibian itinerary, the question is only when. Every season offers its own delights for safari and nature lovers. Summer's a delight for bird watchers, while winter brings abundant wildlife sightings.
Disclaimer
Please Note: The details shared herein were correct at the time of publishing. However, with time some of this information may change. We recommend confirming information with suppliers prior to making final travel arrangements. If you do happen to find an issue with any information we've shared here, please feel free to contact us so that we can make the relevant changes.