Even more great things to do in Africa
Exhilarating experiences and fun pastimes await in Africa. It's the perfect place to find adventure, serenity, and fascinating cultural pursuits. Whatever your idea of the perfect break, Africa delivers with an array of unique diversions. Our list of the best activities in Africa continues here.
Canopy Tours and Zip Lines
Zip lines offer amazing outlooks over hill and dale, forest and field and you'll find no shortage of them in Africa. Some of the top ziplines in Africa include:
Lake Eland, South Africa
Mossel Bay, South Africa
Ugab Terrace, Namibia
Victoria Falls, Zimbabwe
Kereita Forest, Kenya
You don't need any special skill to enjoy this exhilarating activity and you're good to go after a short safety briefing. The Flying Fox at Victoria Falls straps you to a zipline so that you're suspended over the gorge face first instead of feet first.
Cultural Amazements
Living museums offer amazing insights into ancient cultures, many of which are still active today in several African countries. You can also enjoy all the passion and colour of African culture during live dance performances and traditional rituals highlighted at these and other museums.
If you love handcrafted jewellery, beaded items, clothing, art, and wooden ornaments, you'll find much to delight you at markets in every African city, town, and tourist stop.
Africa is awash with museums displaying its diverse natural and human history. Be sure to seek out these fascinating collections in every African country you visit.
Some of the best ones include:
Zeitz Museum of Contemporary Art Africa, Cape Town
Damara Living Museum, Namibia
Iziko South African Museum, Cape Town
Museum of Egyptian Antiquities, Egypt
Robben Island, Cape Town
Great Zimbabwe Ruins, Zimbabwe
Cradle of Mankind, Northwest Province, South Africa
What's more, every African nation has a national museum, containing collections of memorabilia from its past, plus a host of specialized museums, such as those dedicated to religious groups, various populations, industries, transport, and more.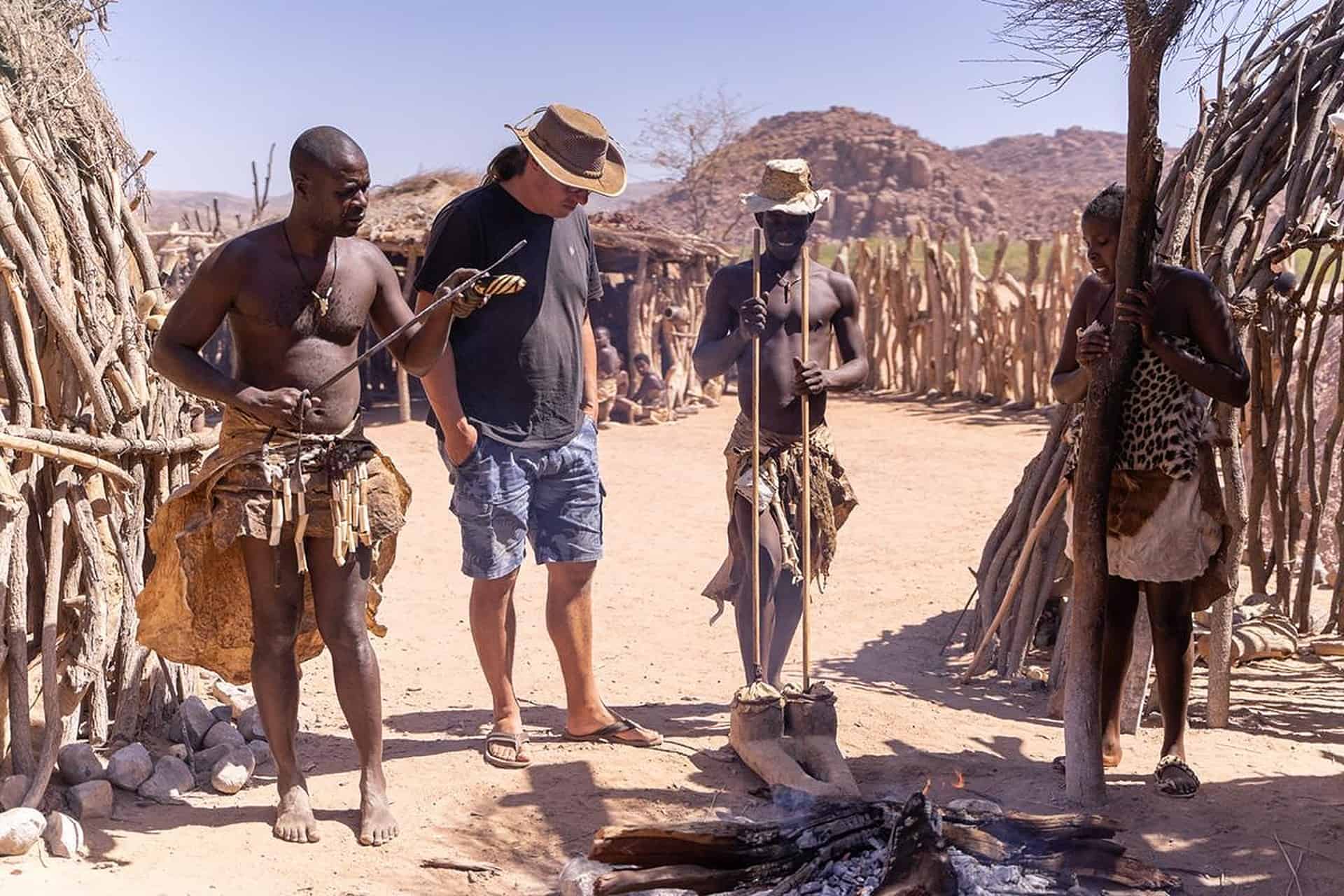 Gorilla Trekking
The mountain gorillas of Africa are among the rarest species in the world, with only around 1 000 individuals surviving in the wild today. As such, access to these large intelligent creatures is strictly regulated and subject to stringent licensing conditions.
Gorilla trekking is a once in a lifetime journey and a bucket list experience for many. If you'd like to walk among these giants, you'll need to book a tour with a licensed operator like Ritz Safaris, where you will head out with an experienced and committed game guard among the richly forested slopes of Rwanda or Uganda.
In both countries, your tour operator will transport you to and from the airport to your accommodation and onwards to the relevant national park, where you'll spend several hours tracking gorillas and watching them from a safe distance.
In Rwanda, tours take place in the Volcanoes National Park. If you opt to travel to Uganda, you'll visit Bwindi Impenetrable National Park for your gorilla experience.
As you hike in search of the Silverbacks, you might also come across other wildlife species such as:
Buffalos
Elephants
Duikers
Golden cats
Giant forest hogs
Black-fronted and yellow-backed duiker
Clawless otters
Side-striped jackal
Civet
Colobus monkeys
Along the way, you'll also enjoy magnificent views of volcanoes, waterfalls, and lakes.
Accommodation is offered in high-end bungalows or chalets and all meals are included in most tours. You may also opt for extended travels to view some of the countries' other attractions. 
Duneboarding
Duneboarding, also called sandboarding, is a cross between surfing, skateboarding and snowboarding. It's said to be the lost art of Ancient Egyptians who used to slide down the dunes on wooden planks to transport cargo.
The modern version of riding the plank, duneboarding, is an adrenaline-filled way to test your skills and is offered at many sandy spots across the continent. These are some of the best ones:
Witsand, Kalahari Desert, South Africa
Swakopmund, Namib Desert, Namibia
Great Sand Sea of Siwa, Egypt
Khawa Dune, Botswana
Merzouga, Morocco
You can try this fun activity lying down or standing up, you don't need any experience and all ages can join in. Experienced instructors accompany participants on these outings and provide all the necessary safety gear.
Fishing
Fishing is one of the world's top leisure activities and you can enjoy it both inland and at sea in Africa. Deep sea fishing is an exciting all-day adventure suited to those in search of bagging fighting fish.
Kenya, Tanzania and Mozambique offer some of the best deep sea fishing opportunities where you might bag a king or queen mackerel, bonito, yellowfin tuna, wahoo, dorado, or kingfish.
If you love freshwater fishing, the tiger fish of Botswana, Zambia, and Zimbabwe offer hours of enjoyment and challenges.
Some of Africa's most popular fishing destinations include:
Lake Nasser, Egypt
The Aberdare Mountains, Kenya
Cape Verde Islands
The Mnyera and Rhudji Rivers, Tanzania
Luanda, Angola
Seychelles
Mauritius
On South Africa's East coast during July, you can wait on the beach and the sardines will come to you. The annual Sardine Run is one of nature's most amazing phenomena and the best place to see it is on the KwaZulu-Natal South Coast.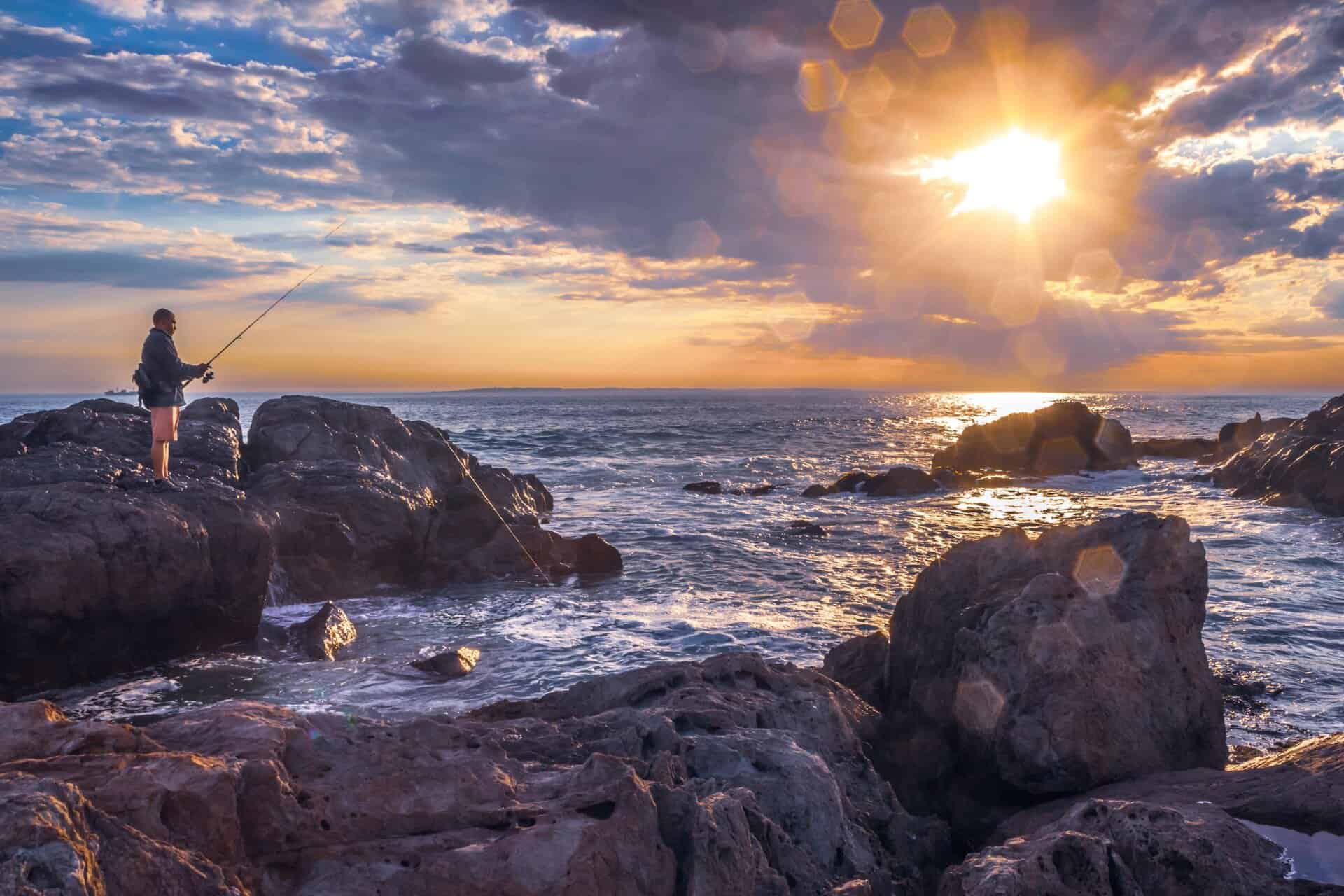 Golf
Africa is the perfect place for golf, especially if you love to lap up moments of tranquillity and spectacular scenery during your round. It's also the site of unique desert courses, which make up for their lack of water obstacles with abundant bunkers and extremely limited ''greens''.
In Zimbabwe and South Africa, you can even enjoy golfing among the wildlife in pristine spaces where your game might face interruptions from hippos, lions, elephants, crocodiles, and various antelope species.
Apart from these unique golf courses, you'll also find many acclaimed world-class challenges such as the Gary Player Country Club at Sun City, site of the Million Dollar golf challenge, Leopard Creek, and Pinnacle Point. Wherever you travel in Africa, you're never far from an opportunity to swing a club, plus plenty of chances to enjoy indoor golf and adventure golf with the whole family.
Some top African courses include:
Muthaiga Golf Course, Nairobi
Lusaka Golf Course, Zambia
Leopard Rock Golf Resort, Zimbabwe
Constance Belle Mare Plage, Mauritius
Sigona Golf Club, Kenya
Quad Biking
The desert sands offer excellent opportunities for quad biking, but you can also enjoy driving these machines on mountainsides, in the country, or in game reserves across Africa.
Quad biking offers fun for all ages with the option for high-adrenalin fun, or scenic meandering as the mood strikes you. You can try quad biking at the following destinations:
Swakopmund, Namibia
Atlantis Dunes, Cape Town
Drakensberg, South Africa
Makgadikgadi and the Okavango, Botswana
Kuza Cave, Zanzibar
Sharm El Sheikh, Egypt
The Addo Elephant Game Reserve, Kagga Kamma Game Reserve, Fernkloof Nature Reserve, and Cape Winelands also offer abundant chances to enjoy this laid-back mode of travel.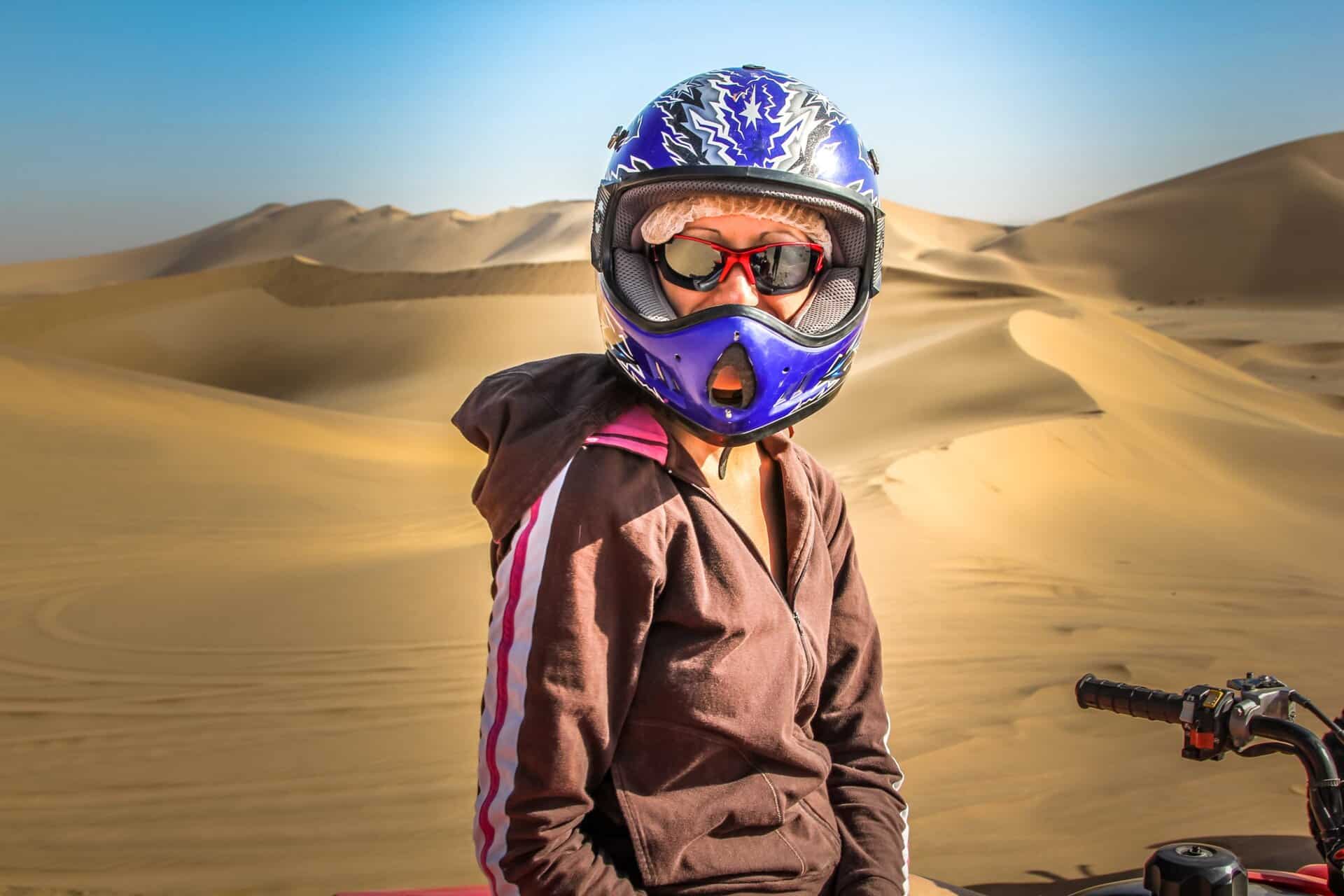 Water Activities in Africa
Africa's vast waterways offer diversions ranging from the sublime to the ridiculous. You can paddle gently on dams, rivers and streams, or take on the power of nature with white water rafting adventures.
At Victoria Falls, power boats offer next-level excitement, while further downstream the Zambezi reveals its softer side as you sip on sundowners aboard a sunset river cruise.
Yachting, ski-boating, jet skiing, surfing, windsurfing, and kite surfing are popular ocean activities, and interior dams and lakes offer opportunities for contemplation on cool, calm waters.
Dolphin and whale watching excursions are an excellent way to spend time when you're near the ocean, or you can take a deep dive into the world of the great white on a Gansbaai shark-cage diving excursion.
Scuba diving is a top activity in Africa whether you wish to explore fascinating wrecks, gorgeous coral reefs, or inland caves.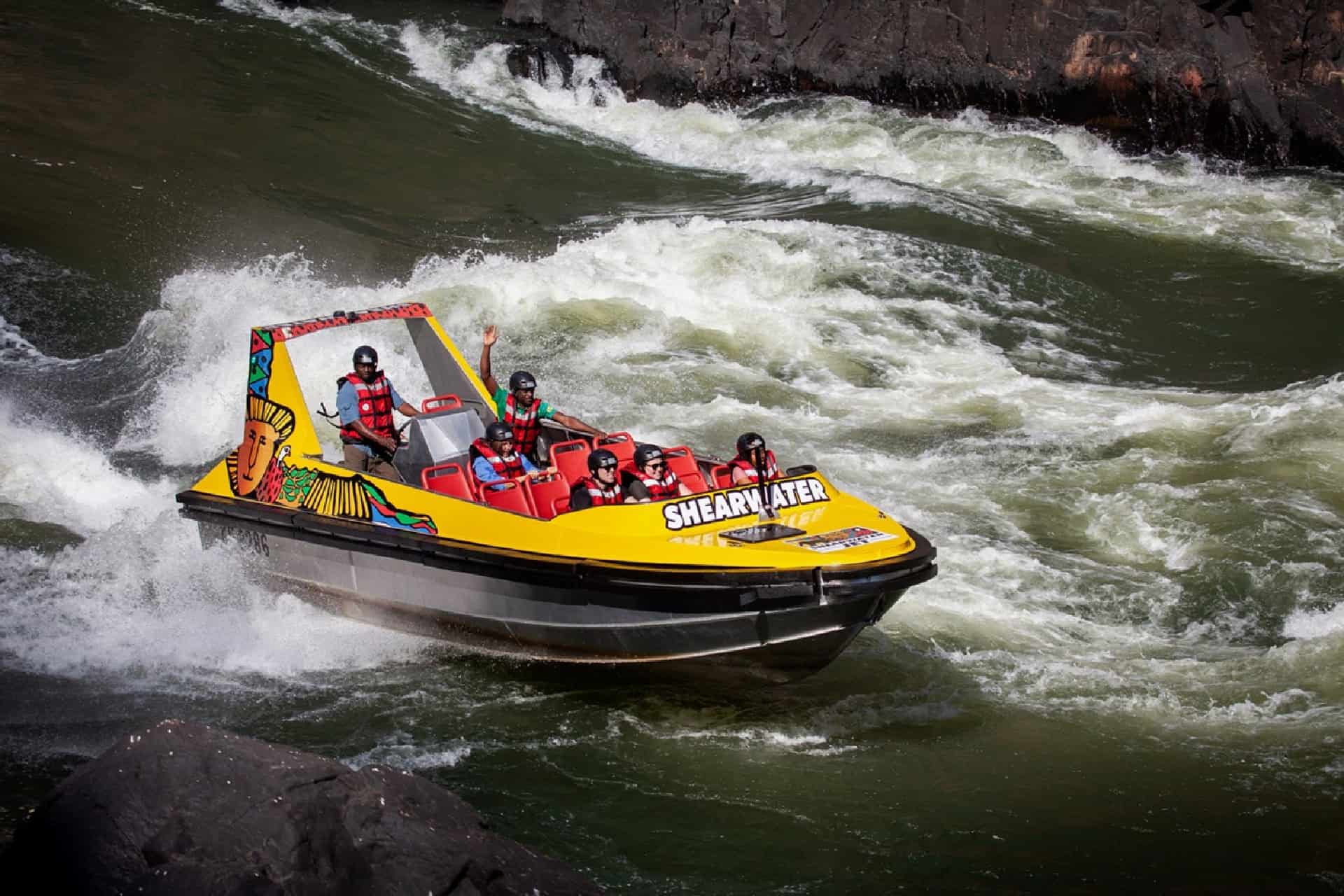 Unique Luxury Experiences
Glamping in the Serengeti surrounded by massive herds of zebra and wildebeest along with lions, cheetahs, and leopards is an item for any bucket list, while spending the night in an Airstream trailer on a Cape Town hotel roof appeals to the less adventurous.
Then there's the option to travel in two of the world's most luxurious trains, the Blue Train, or Rovos Rail, which traverse the South African landscapes. Or stay in a hotel made from a train overlooking the Kruger Park's wild spaces.
You don't need to look far for luxury experiences in Africa and everywhere you go you'll find exquisite, expertly prepared food, wine, artisan ales, gin, fruit, dairy, and meat products begging for your attention.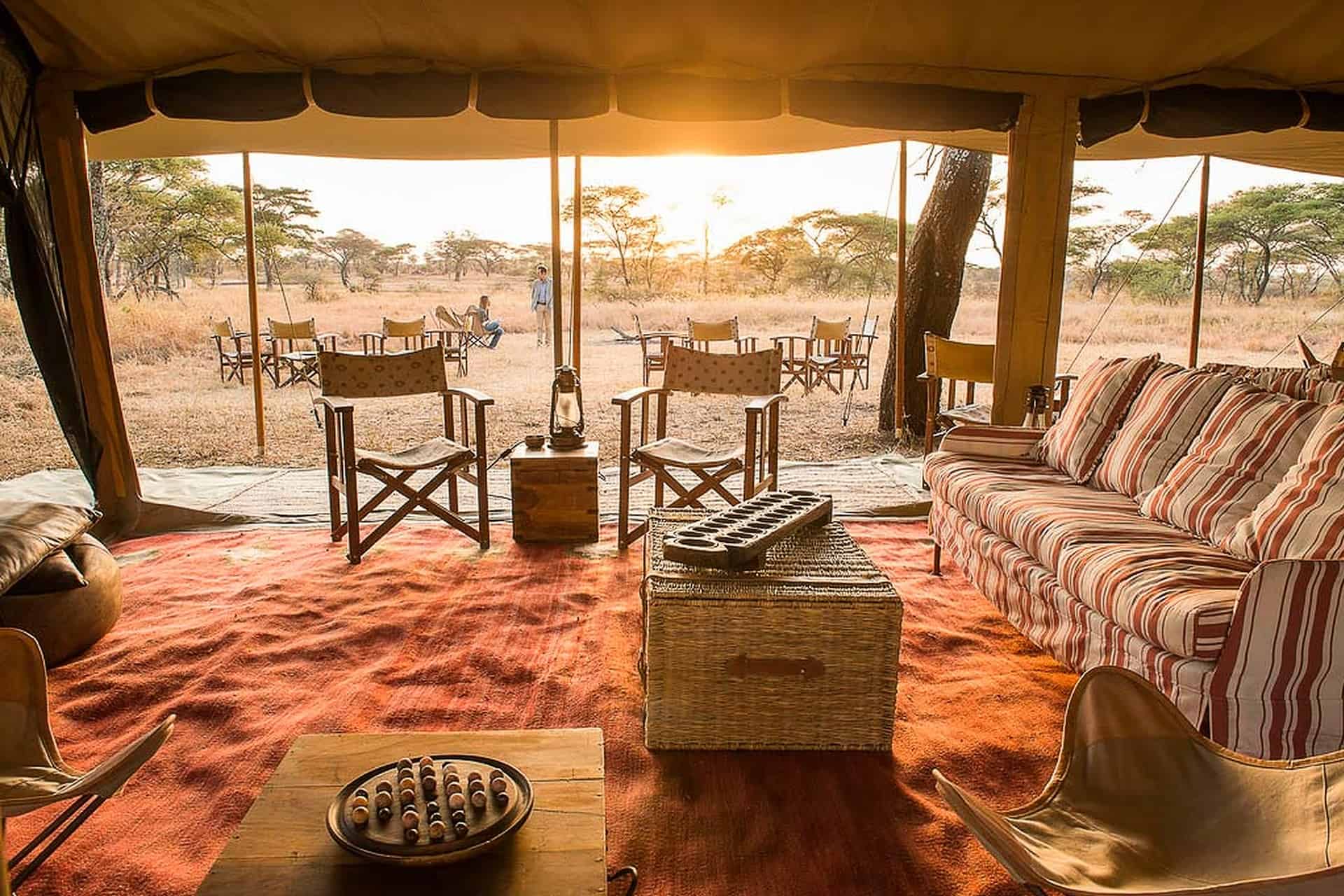 See Africa's Most Amazing Sights
The world's second-largest continent is awash with stunning scenes that lure photographers from every corner of the globe. World heritage sites, national treasures and endemic life forms never fail to amaze even the most jaded travellers.
These are some of the unique things to see in Africa:
World's largest, hottest desert, The Sahara
Oldest desert in the world – Namib, Namibia
World's largest themed resort hotel- Lost City, SA
World's oldest fossils – Ethiopia
Largest mammal migration worldwide – fruit bats, Zambia
World's longest river – Nile, Egypt
You'll also come across wonders of the world, like the pyramids of Giza, Victoria Falls, and Table Mountain.
Get Back to Your Roots
Once you've heeded the call of this incredible place, you'll feel an inexplicable urge to visit time and time again. Even local adventurers never run out of new experiences in these vast spaces.
Start planning your next trip to Africa by browsing our travel guide and maps.
You can also take a look at the first part of our series on activities in Africa. Here you'll discover more about high adrenaline activities like abseiling and climbing as well as more sedate adventures like beach days, birdwatching, and nature walks.
Disclaimer
Please Note: The details shared herein were correct at the time of publishing. However, with time some of this information may change. We recommend confirming information with suppliers prior to making final travel arrangements. If you do happen to find an issue with any information we've shared here, please feel free to contact us so that we can make the relevant changes.